If you're anything like me, you love getting dolled up and taken on a fancy dinner. I mean, who doesn't? Valentine's day can be a little stressful for me since all the menus are pre fixed and I generally feel like they are forcing us to inhale our food the second we sit down. This is the perfect opportunity to take the romantic dinner into your living room. Not only is it more intimate but you can take all night if you wish :). Here is a fancy menu that can hopefully inspire your next date night at home.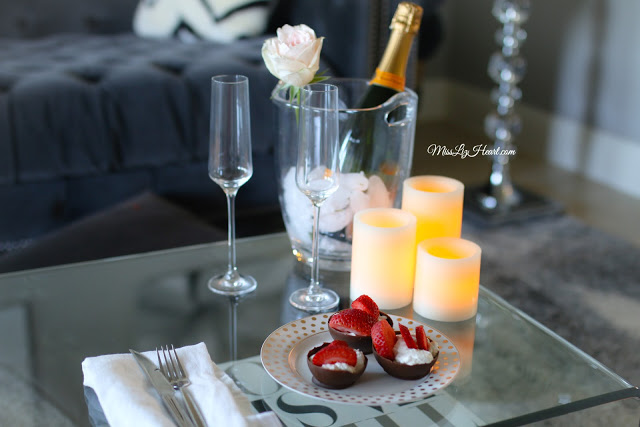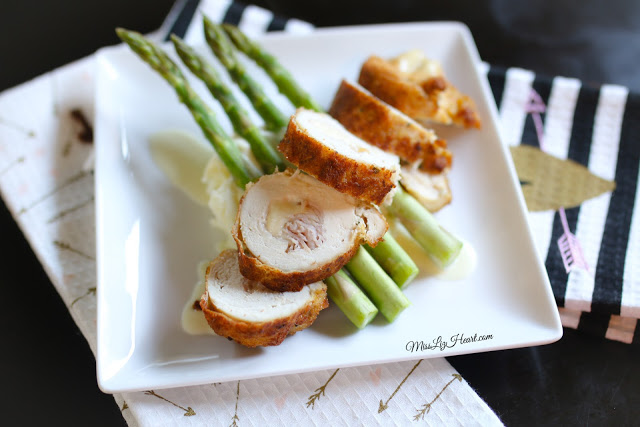 If you are subscribed to my
YouTube channel
then you already saw these recipes but I figured I would write a corresponding blog post in case you want to pin any of the photos so you can find them easily.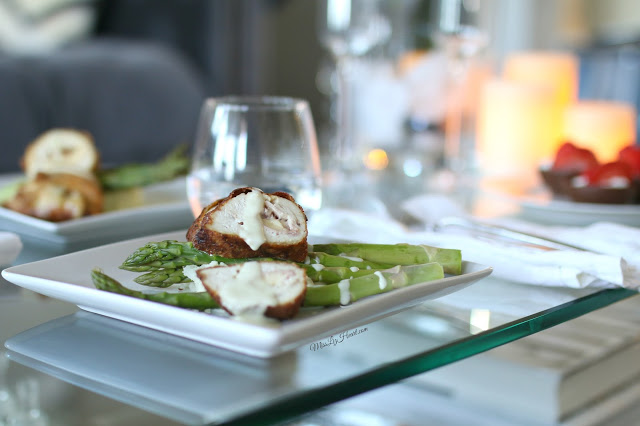 Chicken Cordon Bleu Recipe
Serves 2
Ingredients
-2 boneless chicken breast
-2 slices of swiss cheese
-2 slices of ham
-1/2C flour
-1/2C italian breadcrumbs or panco
-salt & pepper to taste
-paprika to taste
-1 egg
Butter & Wine Sauce
-1/2C white wine (I used cabernet sauvignon)
-6T butter
-2t chicken boullion
-1T cornstarch
-1C whipping cream
To Make The Chicken:
Preheat oven to 350°
1. Lay plastic wrap on top of the chicken breast and begin flattening
2. Season both sides with salt and pepper
3. Roll a piece of swiss cheese into a piece of ham then place it in the center of the flattened chicken
4. Roll the chicken and secure with toothpicks
5. In one dish add flour and seasons with salt pepper and paprika, in a another dish add the bread crumbs and in a bowl combine one egg with salt, pepper and paprika
6. Dip the rolled up chicken in the flour mixture, then in the egg wash, then roll in the bread crumbs.
7. Add a tablespoon of extra virgin olive oil to a pan on medium high heat and brown the chicken for 1 minute on each side
8. Transfer chicken to a baking pan and bake in preheated oven for 20 minutes or until fully cooked
9. Remove from the oven, remove toothpicks and serve over wine sauce and sides of your choice.
To Make The Butter & Wine Sauce:
recipe taken from All Recipes
1. Turn the stove on medium high and add 6T of butter and stir for 30 seconds then add the wine and chicken bouillon turn the stove down to medium low and let simmer for 30 minutes
2. Combine cornstarch with whipping cream and slowly whisk into the pan with wine and butter mixture
3. Cook stirring for another 5 minutes or until the sauce thickens
4. Turn stove off and serve immediately
You won't want to skip out on this delicious sauce! Our favorite sides are asparagus and mashed potatoes.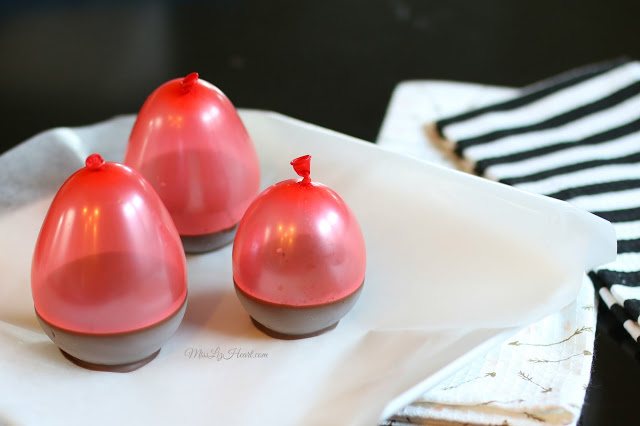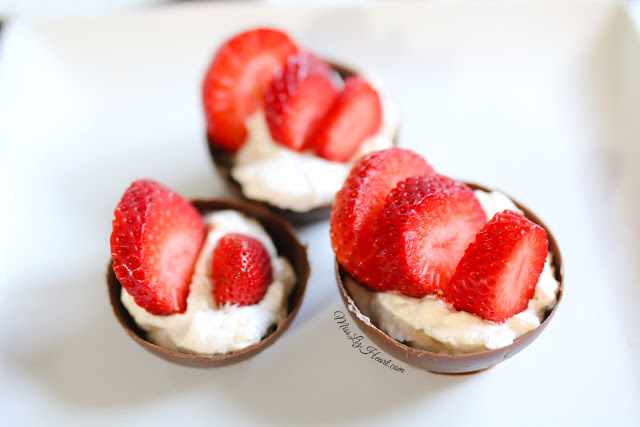 STRAWBERRIES & CREAM
IN A CHOCOLATE BOWL
-chocolate bowl
-homemade whipped cream
-strawberries
Chocolate Bowl
-chocolate of your choice
-water ballon (filled with air)
Homemade Whipped Cream
-1/2C heavy whipping cream
-2T-3T of powdered sugar
-1/2t vanilla extract
This one is pretty self explanatory. Make your whipped cream by mixing all the ingredients and whipping it either with a risk or hand held mixer for 1-2 minutes or until the cream is nice and fluffy. Don't over whip or you will have a very stiff cream. Then add whipped cream to your chocolate bowls (see video below to see how to make them) and top with strawberries.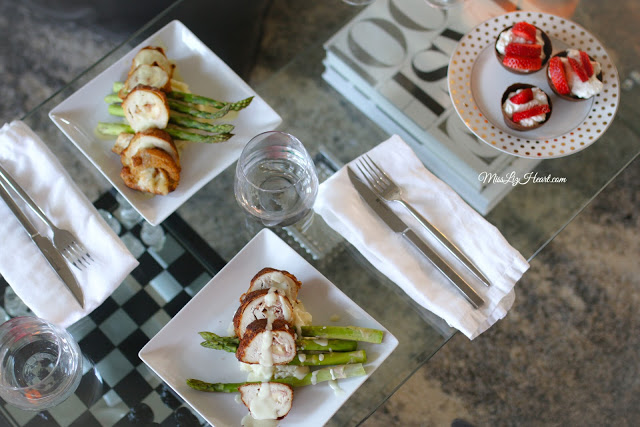 XO Liz ♥