Before Sebastian was born I was really into meal prepping entire meals for breakfast, lunch and dinner. I used to keep track of my macros so it was the easiest way to keep myself in check and avoid temptation. While that method made the weeks super easy with pre-made grab-and-go meals, it did require a lot of prep work up front, about 4-8 hours of chopping, cooking, baking and storing food. I can't remember the last time I was able to dedicate that much (un-interrupted) time to anything, much less cooking! So now I keep the fridge stocked with ingredients to throw together quick lunches and simple dinners.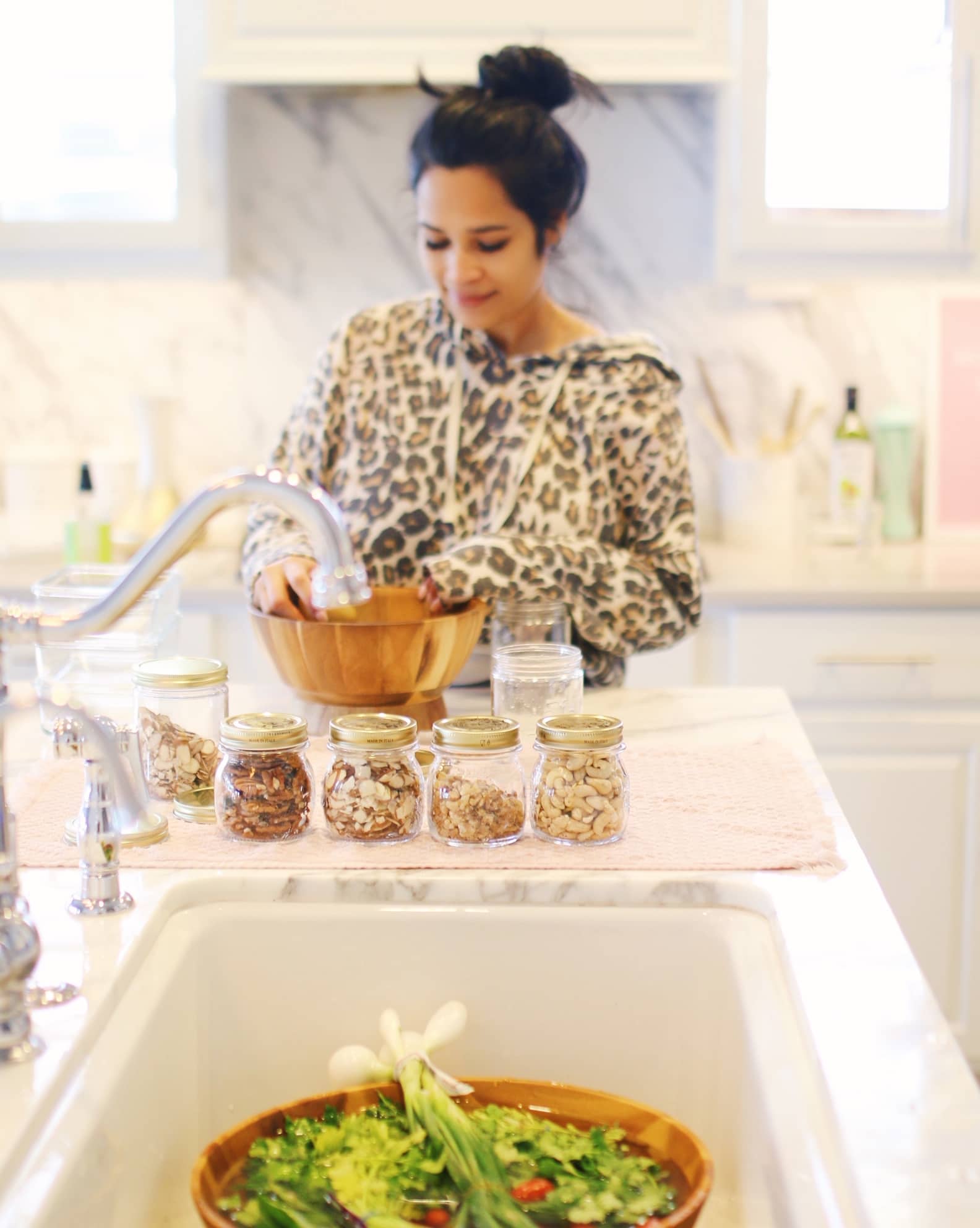 I only prep the things that take longer to cook like quinoa and  brown rice and I also make most of the dressings and marinades ahead of time. If you're interested in seeing that and other meal prepping hacks for quick and easy meals watch my recent video here. I also started keeping all of my salad toppings in the fridge so they stay fresh a lot longer and it feels like my own little salad bar with plenty of options.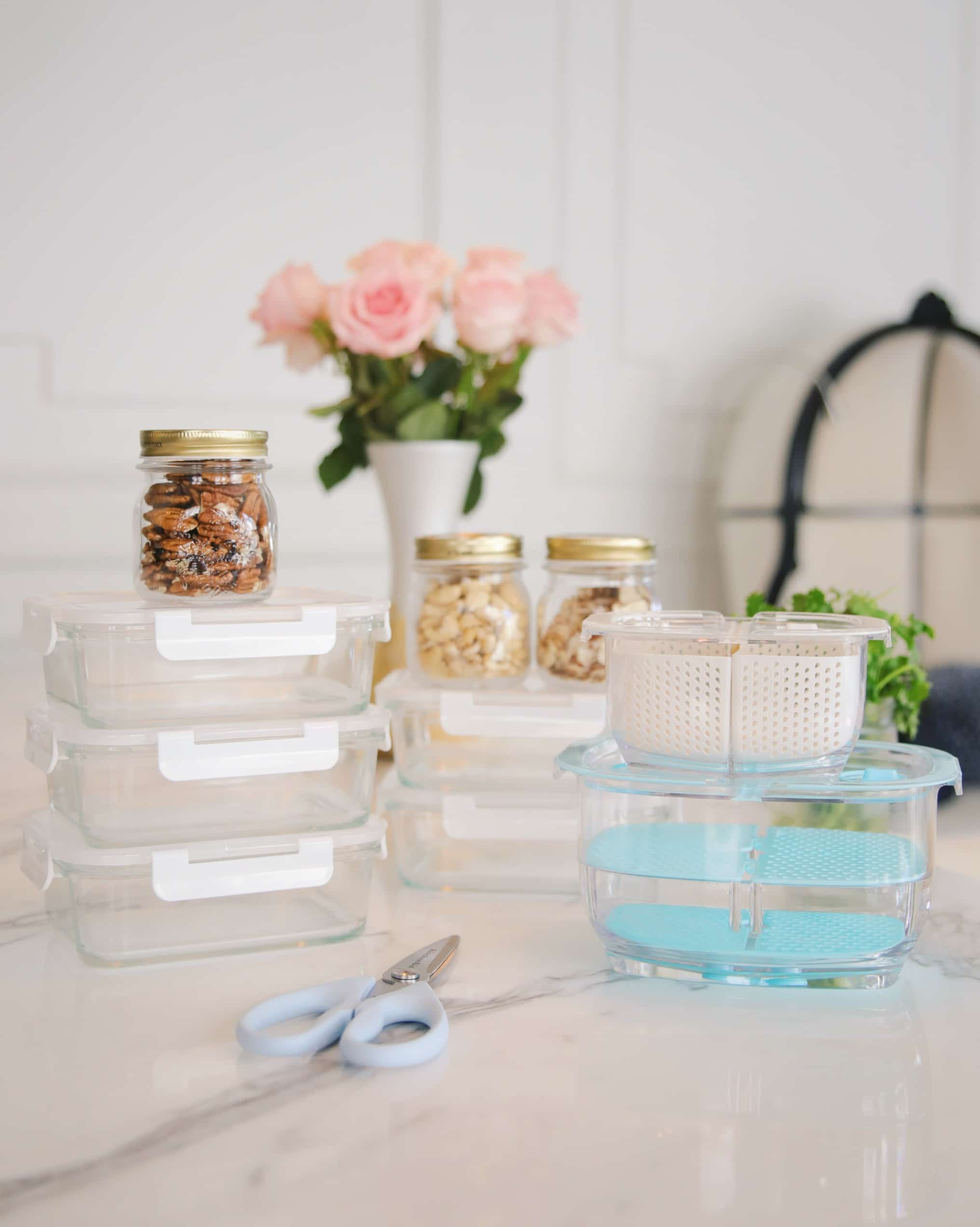 I recenlty switched out all of my food storage containers from plastic to glass. If you follow me on Instagram then you might remember my search for the glass containers that I bought at Homegoods a while back. They were seriously the best I've ever used but it turns out that the manufacturer has discounted them (no clue why because they were perfect!) so if you're lucky you can spot them at your local TJX stores. In case you're curious here's a link to ones that I found on Amazon but they're also sold out.
A ton of you sent me alternatives and similar ones, thank you by the way! Amongst all the recommendations were these and so far I really love them. They're easy to open and close, which was my main frustration with most food containers. They are also microwave, dishwashers & oven safe aaaandd they come in tons of colors including pink and mint!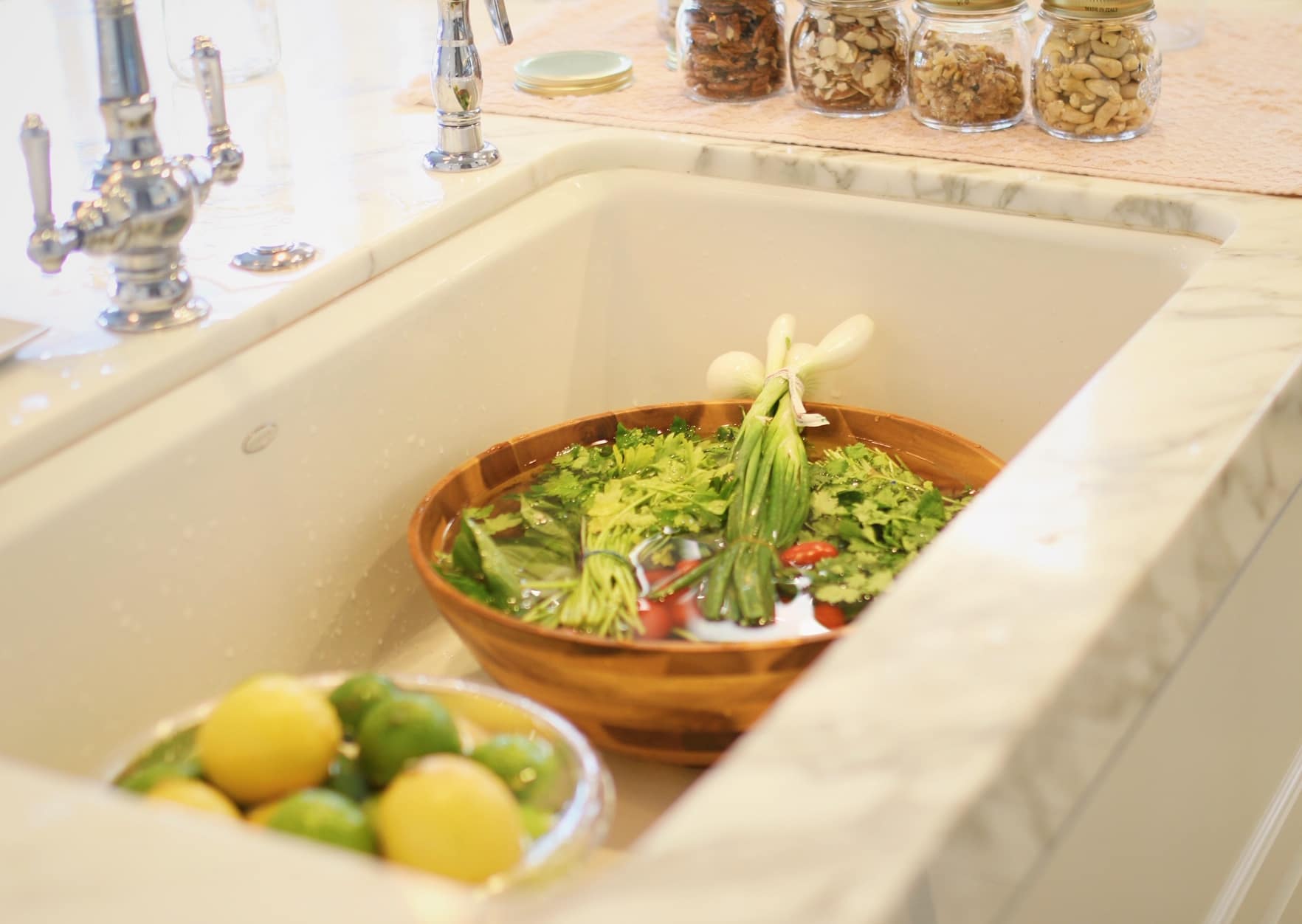 I store my fruits in these containers. They super versatile, lightweight and easy to clean. They come with removable inserts that allows the liquid from the fruit to drain so no more soggy berries or cucumber! They come in a set and I really like the small one when I'm on the go, I can put dry crackers on one side and berries on the other for Sebastian to snack on. The larger one is the perfect size to store  our weekly fruit.
By the way, I am giving away a full set of the food and fruit containers to 2 lucky winners! See how to enter here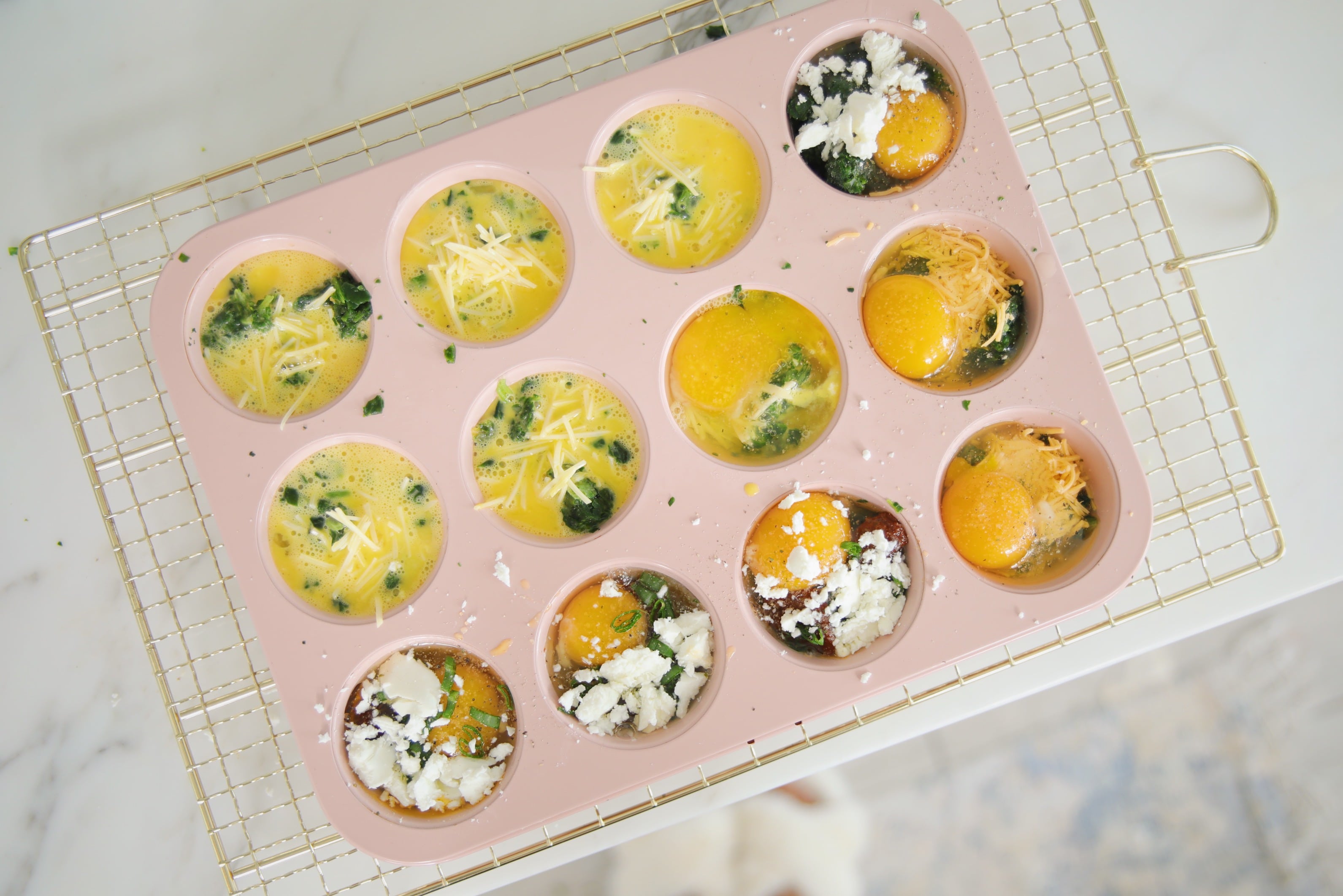 The last thing I love keeping on hand are home-made egg bites. I shared a Starbucks copy-cat egg bite recipe here. It is still one of our go-tos but I also like switching it up and making different combinations so we don't get tired of eating the same thing. My personal favorite combo is goat cheese with sun dried tomato.
What does your weekly meal planning look like? Let me know in the comments and until next time!