Lately our fridge has been overflowing with blueberries since they are Sebastian's favorite fruit. He will share just about anything with us but the blueberries tend to make bee-line to his mouth, and only his mouth. Ok, he does share with me sometimes.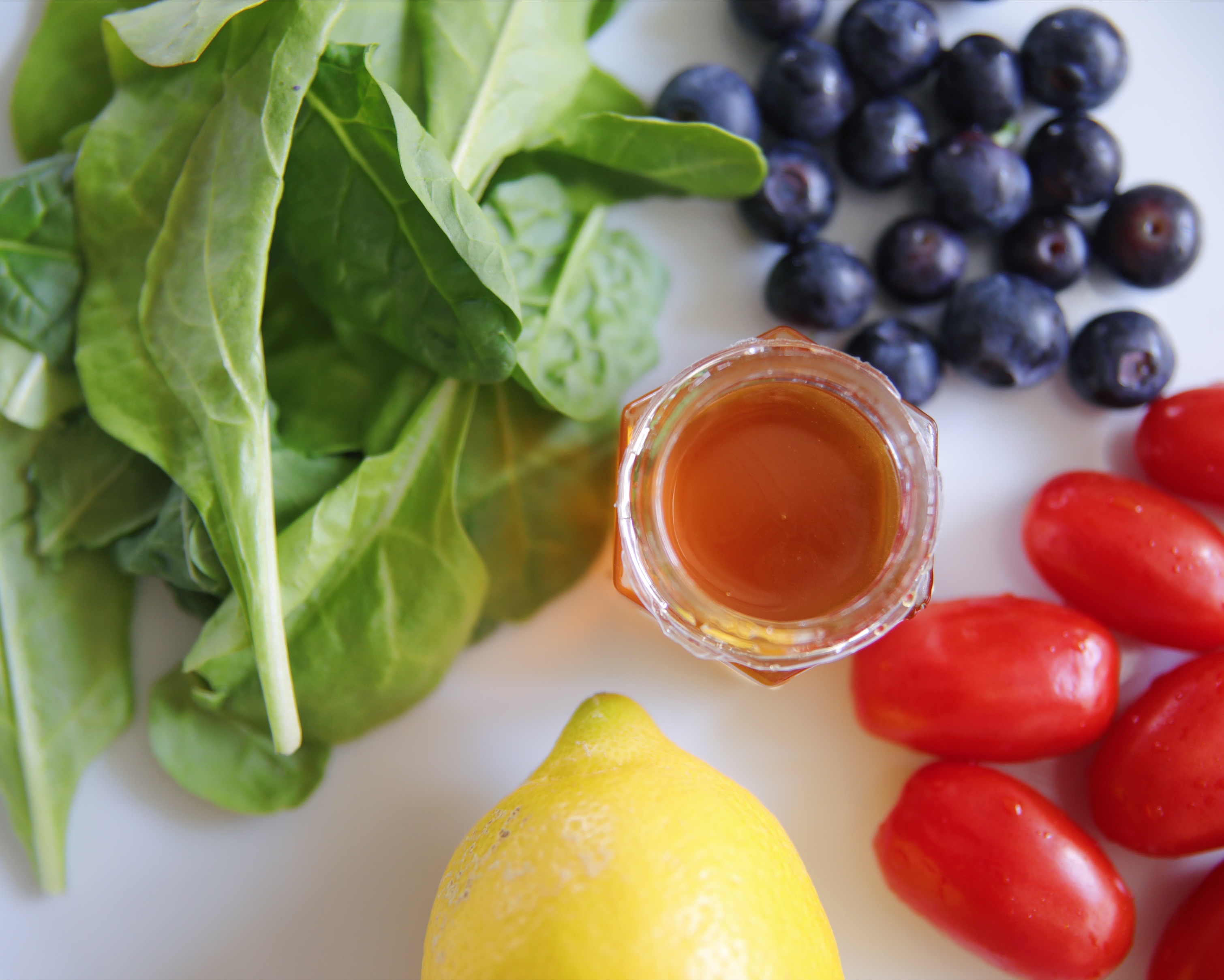 I was determined to find new ways to incorporate blueberries into more meals and as I glanced through my fridge I realized I could probably whip up a healthy blueberry and mascarpone pizza.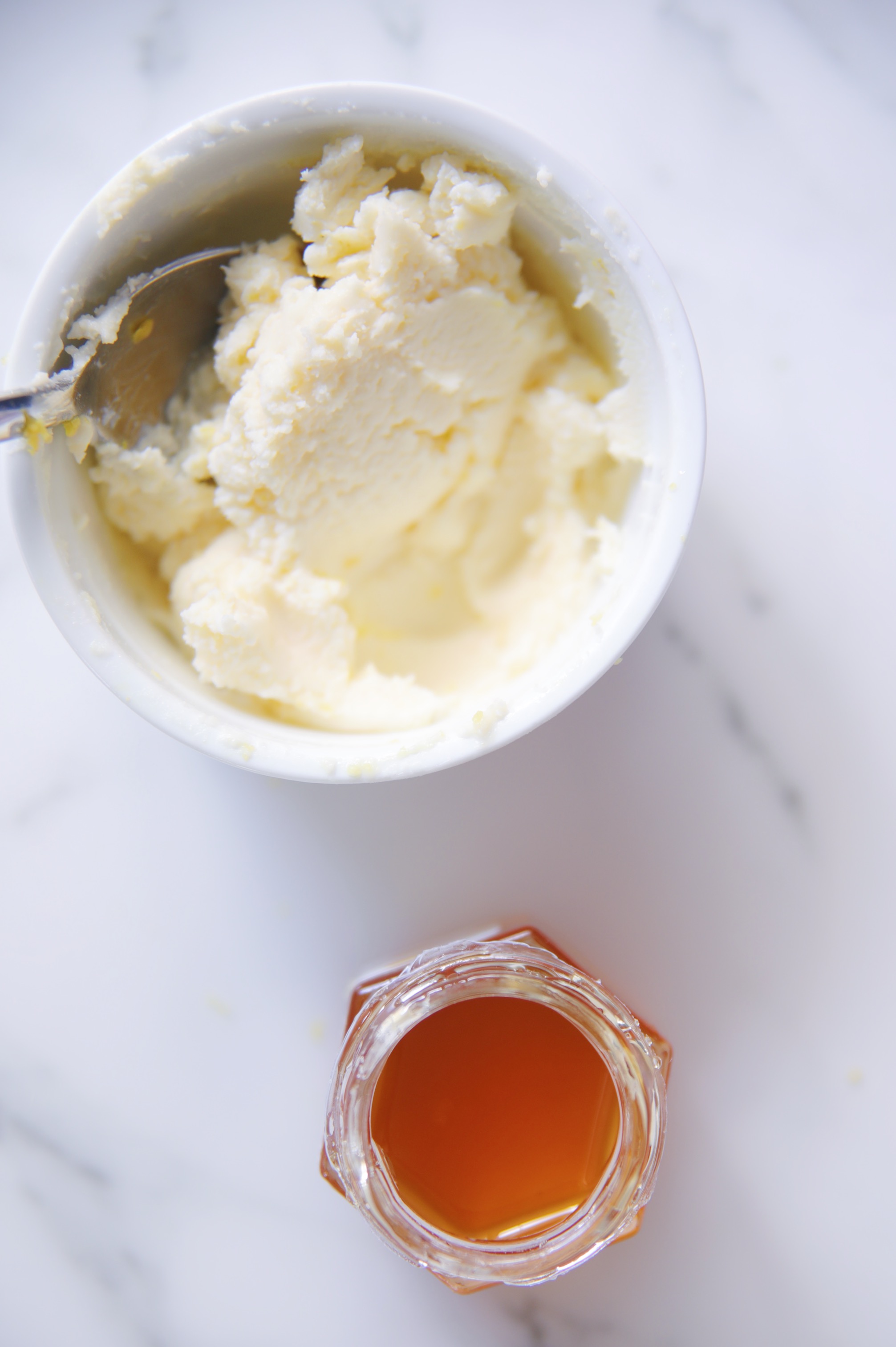 I absolutely love mascarpone cheese. One of the first times I ever tried it was in a mozzarella burrata. It's basically fresh buffalo mozzarella stuffed with mascarpone and then finished off with a balsamic reduction, one of the many examples that delicious food doesn't need a long list of ingredients.  It's a very subtle, creamy and slightly sweet italian version of cream cheese. I suppose if you're really in a pinch you could substitute the two but take my word that you will notice the difference in the end result :).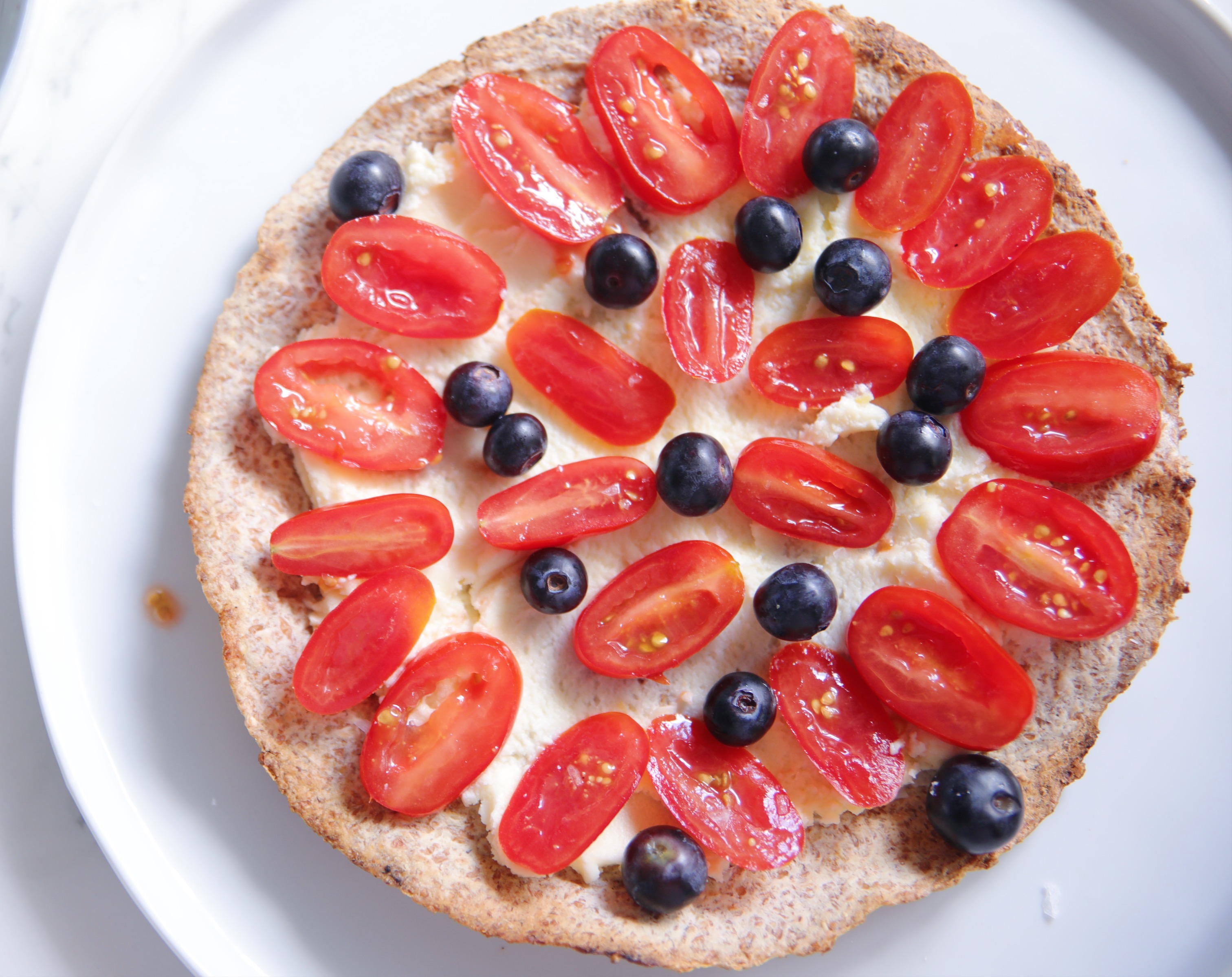 I start off with the a toasted ezekiel tortilla as the base of the pizza. I then mix the mascarpone with some lemon zest and honey. You could spread this mixture alone on pretty much anything and it will take it to the next level. But as you all know (Or should know by now) I'm sort of… what do the kids call it now days?… "extra." So we're going to layer some fresh grape tomatoes and blueberries, followed by a simple spinach and balsamic salad. I am actually kicking myself for not caramelizing some onions, I bet that would be outstanding with this combination.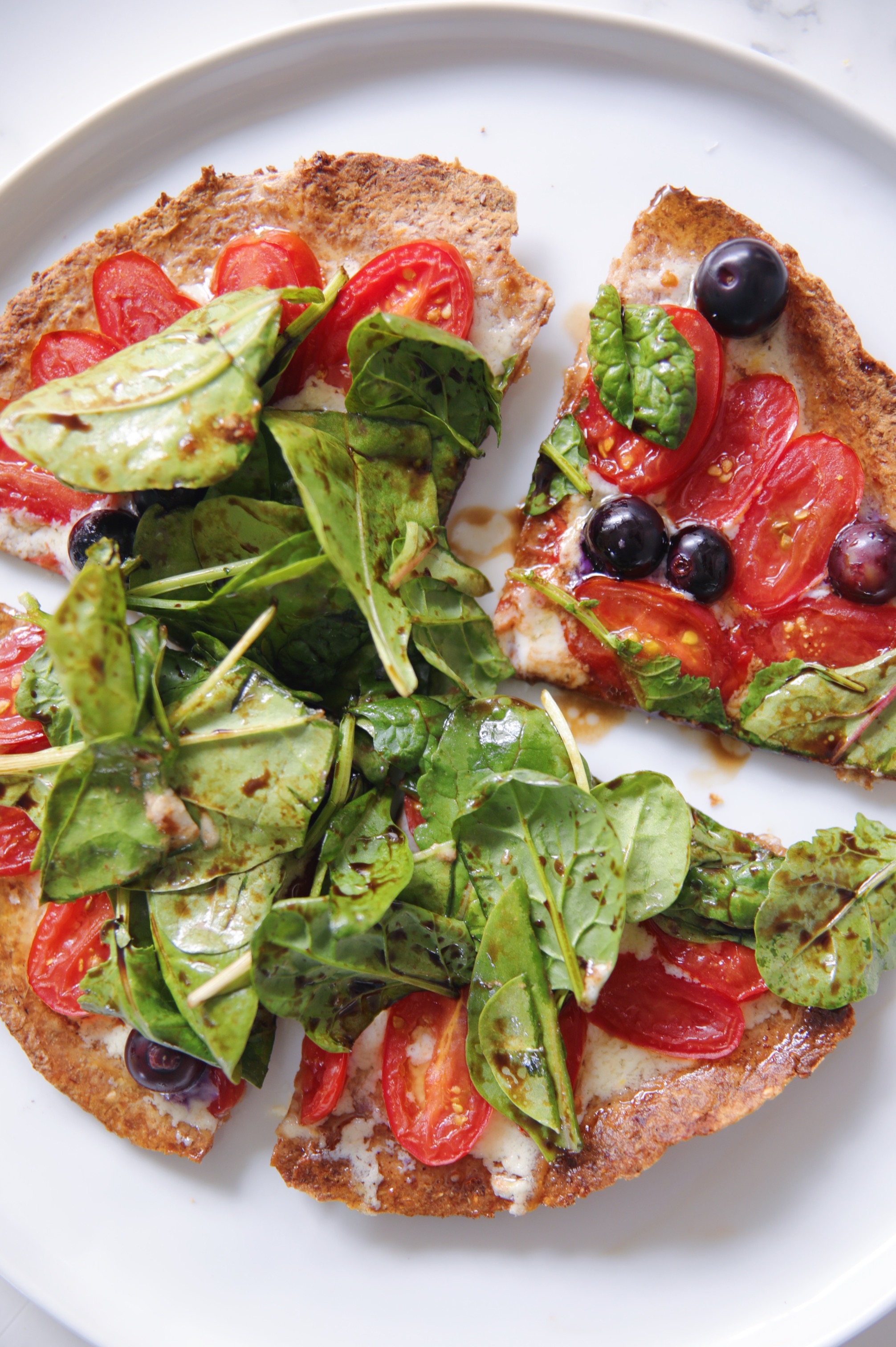 All the ingredients are fresh so technically theres not need to put this in the oven but trust me. again, it will make a huge difference! There is something so satisfying about the combination of the crispy crust, slightly sweet creamy cheese and the warmed blueberries.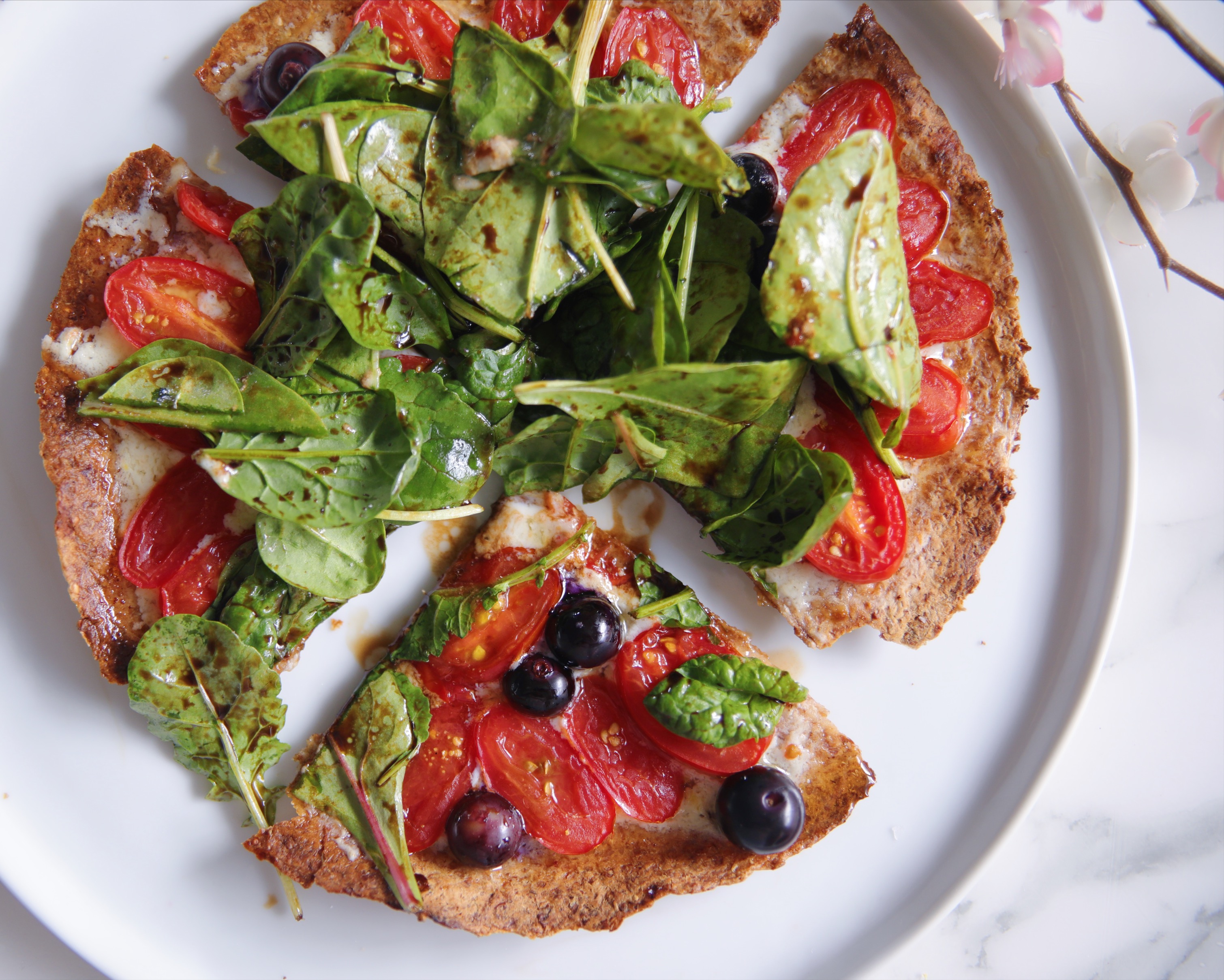 I hope you give this a try! Until next time.

Blueberry & Mascarpone Pizza
Ingredients
1

Ezekiel tortilla

4

T

mascarpone

1/4

t

lemon zest

1

t

honey

7-8

cherry tomatoes

sliced

15-20

blueberries

1

T

balsamic vinegar

1

C

uncooked spinach

salt to taste

1

t

olive oil
Instructions
Mascarpone Mixture
Mix mascarpone, honey and lemon zest. Set aside
Assemble Your Pizza
Coat both side of tortilla with olive oil and place on a hot skilled to toast. Once tortilla is toasted spread mascarpone mixture, assemble your sliced cherry tomatoes and blueberries on top. Broil the pizza for 3-5 minutes or until cheese is melted. While the pizza is broiling mix your spinach and balsamic vinegar together. Remove pizza from over and place spinach salad on top. Drizzle with more balsamic vinegar and sprinkle with finishing salt.
Notes
Try to spread the cheese as close to the edges of the tortilla as possible to prevent the tortilla from burning too fast. Make sure you keep a close eye when it's in the oven because it can burn very easily! Last tip is to remove the seeds from the tomato to prevent soggy pizza! Strawberries could also work here.