Apple & Brie Croissants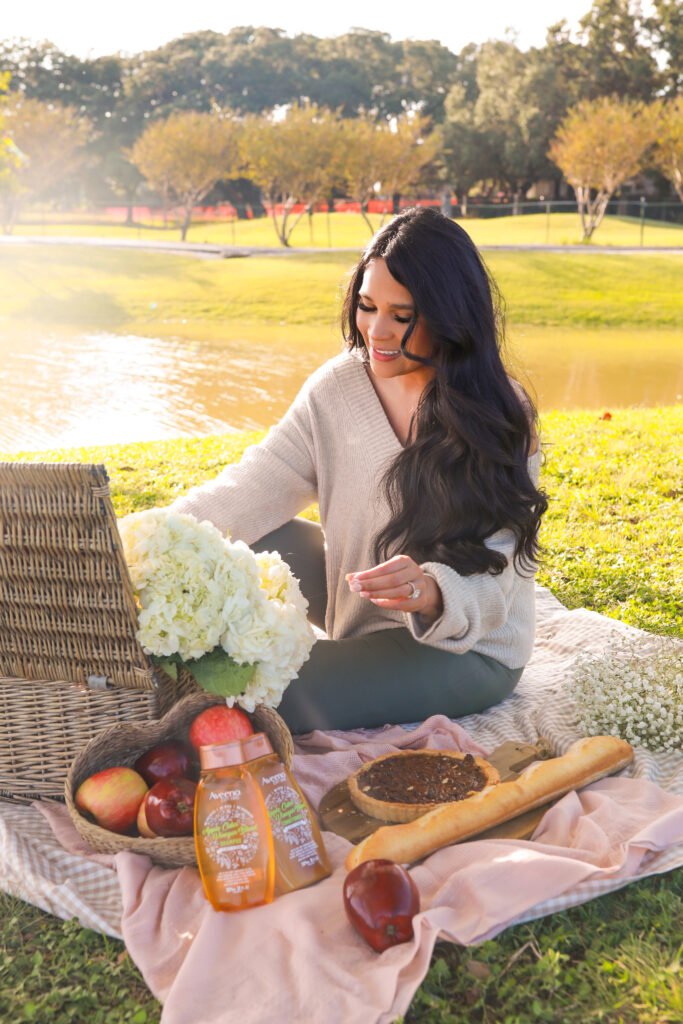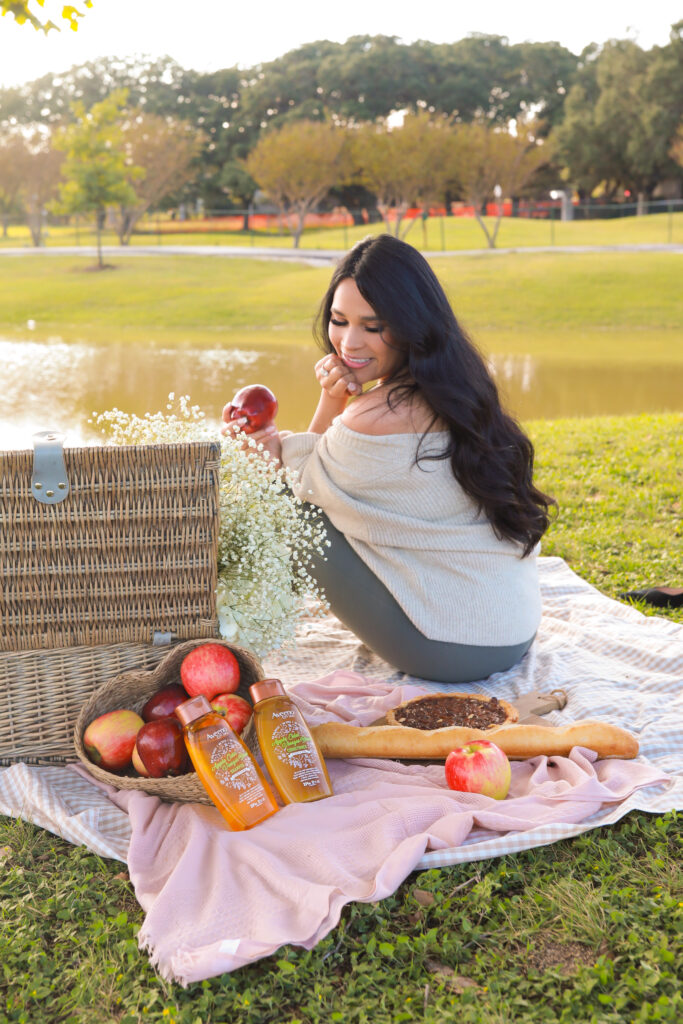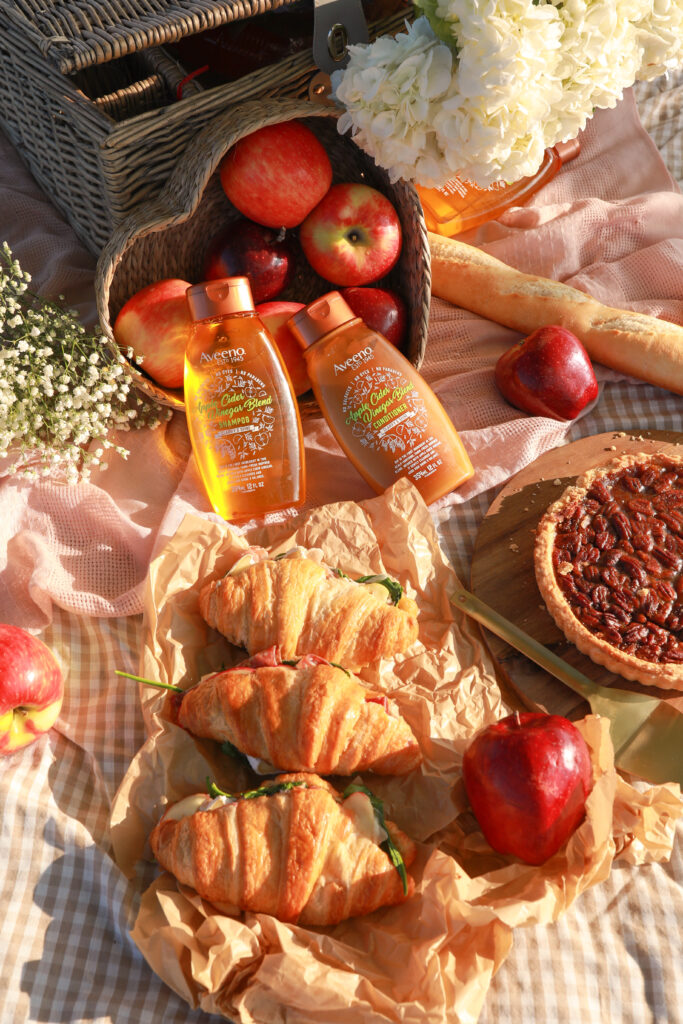 It's not secret that fall is my absolute favorite time of the year and I'm beyond excited that the cool sunny days have descended upon us a bit early this year. The weather is absolutely perfect for a fall themed picnic. As a mom of 2 I like to keep things simple these days but simple doesn't have to mean basic! I packed up some delicious apple and brie stuffed croissants that were inspire by the Apple Cider Vinegar Blend shampoo & conditioner I've been using from Aveeno. The smell will instantly transport you into a field filled with freshly picked apples. Their products are free of parabens, sulfates, and dyes, which makes them gentle enough to use everyday.
Something I've always loved about this collection is that the number 1 listed ingredient is Oat so it's very soothing and nurturing on the scalp.If you're like me and rely on dry shampoo in between washes then you know the build it can get out of hand at times so you will appreciate the Apple Cider Vinegar Blend Shampoo because it helps clarify the scalp on top of adding shine to dull hair! You can shop Aveeno Haircare at Walmart here.
Now that you have the 411 on my got-to shampoo for the season let's jump into these delicious stuffed croissants.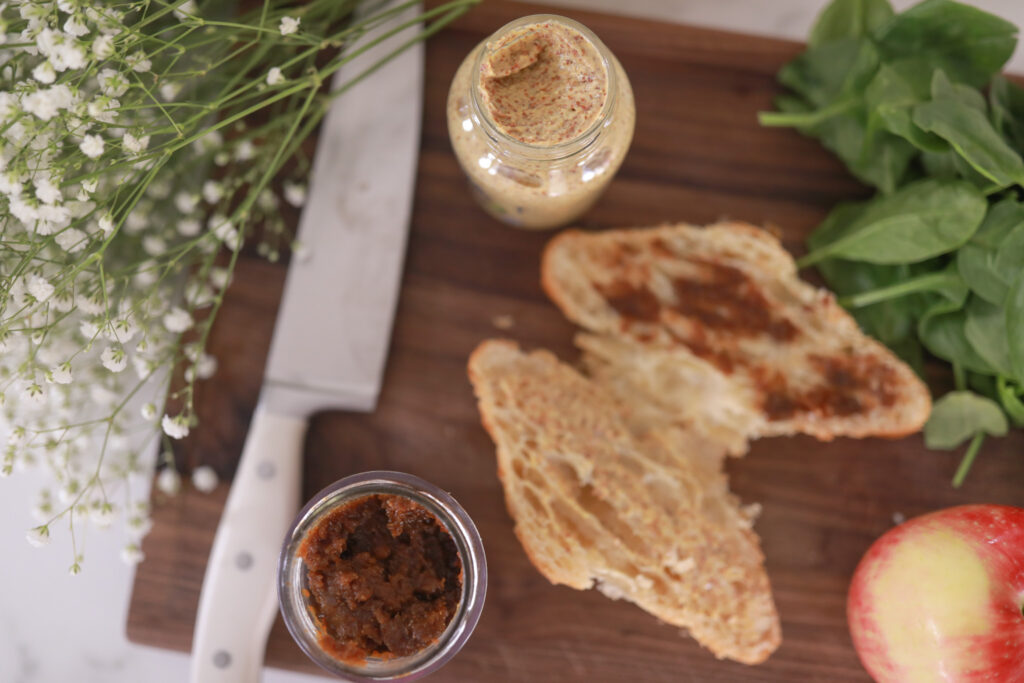 The key to a the perfect sandwich is selecting the right bread that brings all those yummy fillings together. I chose croissant because it's slightly sweet and the flakiness goes perfectly with the brie. On one side I spread a grainy mustard, the acidity helps bring out the sweetness of the apples. I coated the other side with fig jam but I also tried it with pumpkin jelly and it was excellent! Next I layered spinach for some added nutrients and topped that with prosciutto and brie. I think the type of apple matters too, honey crisp is my go-to but if you can't find it look for a sweet and crisp apple. To finish it up I drizzled a generous amount of honey. This is one of those sandwiches that taste great cold or hot, making it the perfect picnic sandwich. If you prefer it hot then pop it in the air-fryer for 4 minutes at 380F.
I hope you give these sandwiches a try and maybe even put together an intimate picnic with your family to enjoy this beautiful weather! Until next time!
Thank you to Aveeno for sponsoring this post.

Apple & Brie Croissants
The perfect blend of sweet crisp apples and salty prosciutto!
Ingredients
4

croissants

1

whole

honey Crips Apple

6

Slices

prosciutto

2

Tablespoon

grainy mustard

2

Tablespoon

fig jam

1/2

Cup

spinach

6

ounces

brie

1

Tablespon

honey