I used to think washing dishes was the worst chore in the world. As the years went by, our family grew and so did the piles of dirty clothes.  All of the sudden laundry seemed like the most daunting task ever. "I have no clean clothes" is a phrase that gets used at least once a week and it's not a lie!  I would like to know if other mommies also feel like this or is it just me?  As much as I don't love it, it has to get done and I do like the feeling of taking pride in my things and clothes are no different. So today I am sharing with you everything that I am using to keep me and my family's clothing looking and smelling great.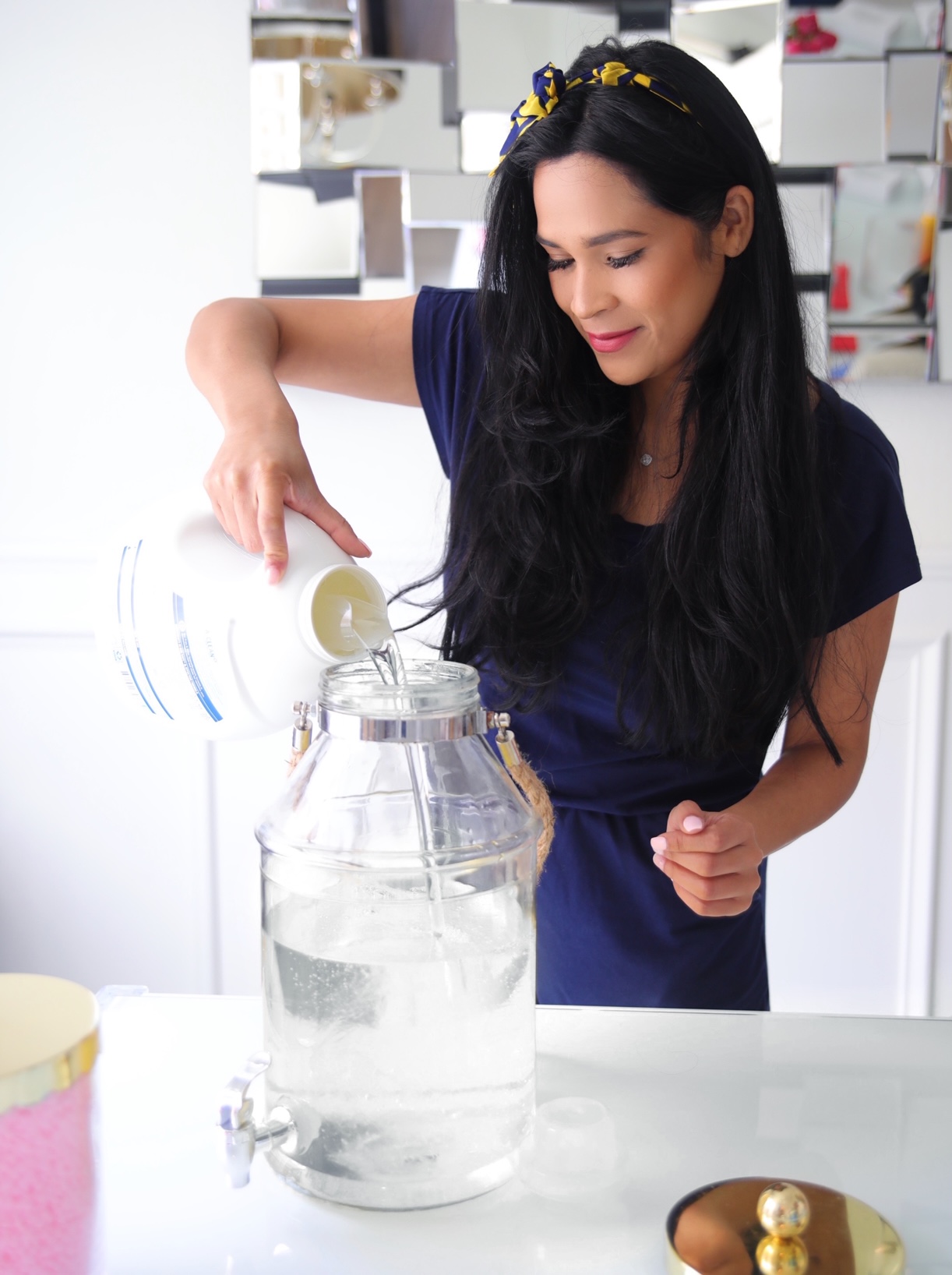 Shortly after Sebastian was born, I started looking into simplifying our laundry routine because I was running out of space for all of our laundry detergents. I decided to switch the entire family to a scent free and allergen free detergent. I keep coming back to the Seventh Generation Free & Clear Concentrate Liquid. This way I can wash everything with it, including our toddler's clothes and we can always add scent beads to the loads that we want. I love the Downy Unstoppable Scent Beads  in the blue shade specifically, the pink scent is nice but the blue is heavenly which is why I always run out of it first.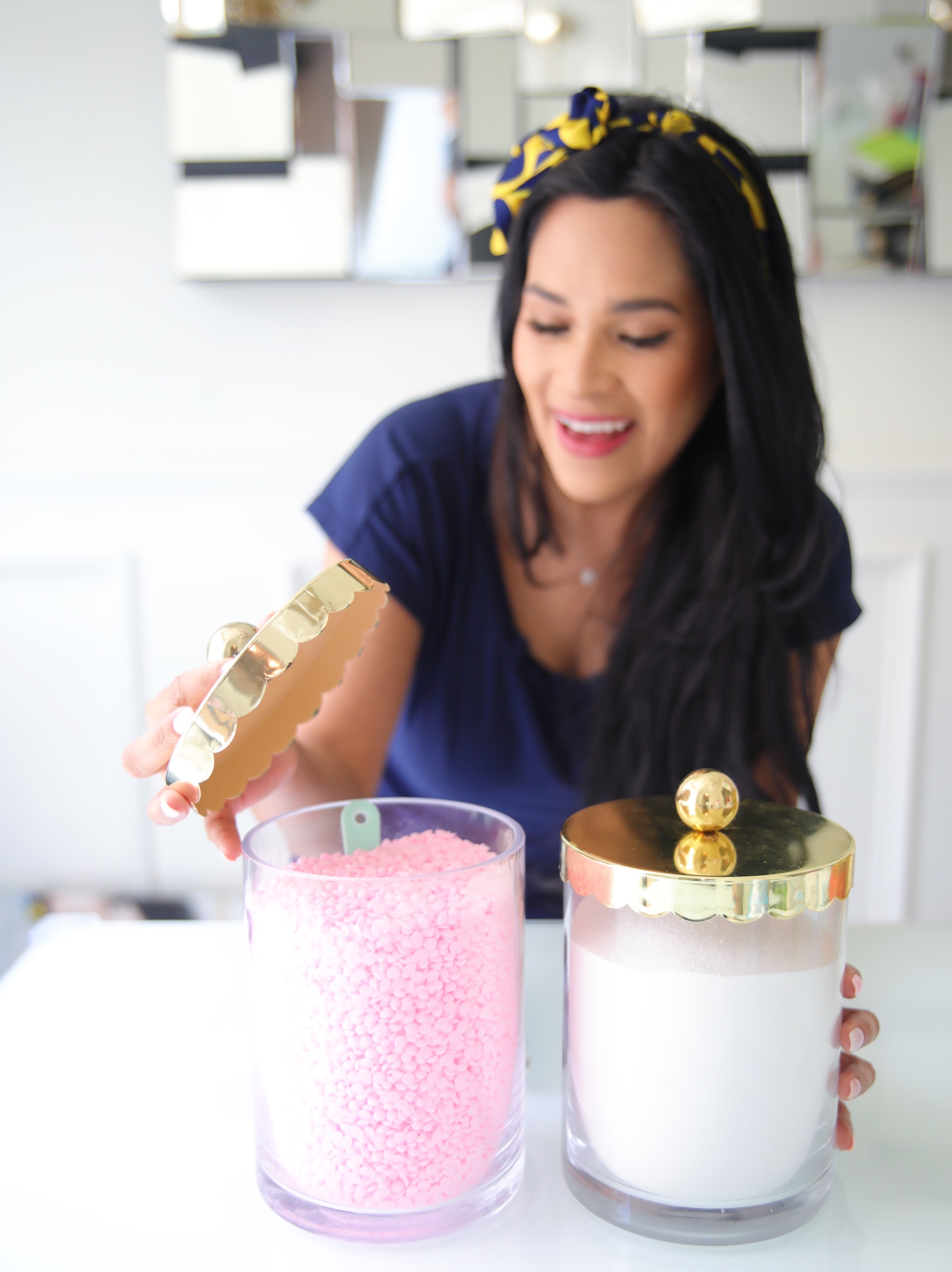 Another favorite is the Diva Wash. It's technically a detergent but the scent is so incredibly strong that I only use a tiny capful mixed in with my scent free detergent and it makes my clothes smell so good! This one is more of a masculine cologne scent; some people say it reminds them of the Abercombie store.  I haven't been in there since I was a teenager so I couldn't tell you. I love using this on our throw blankets around the house because the smell really lingers and we get a whiff of it every time we use them.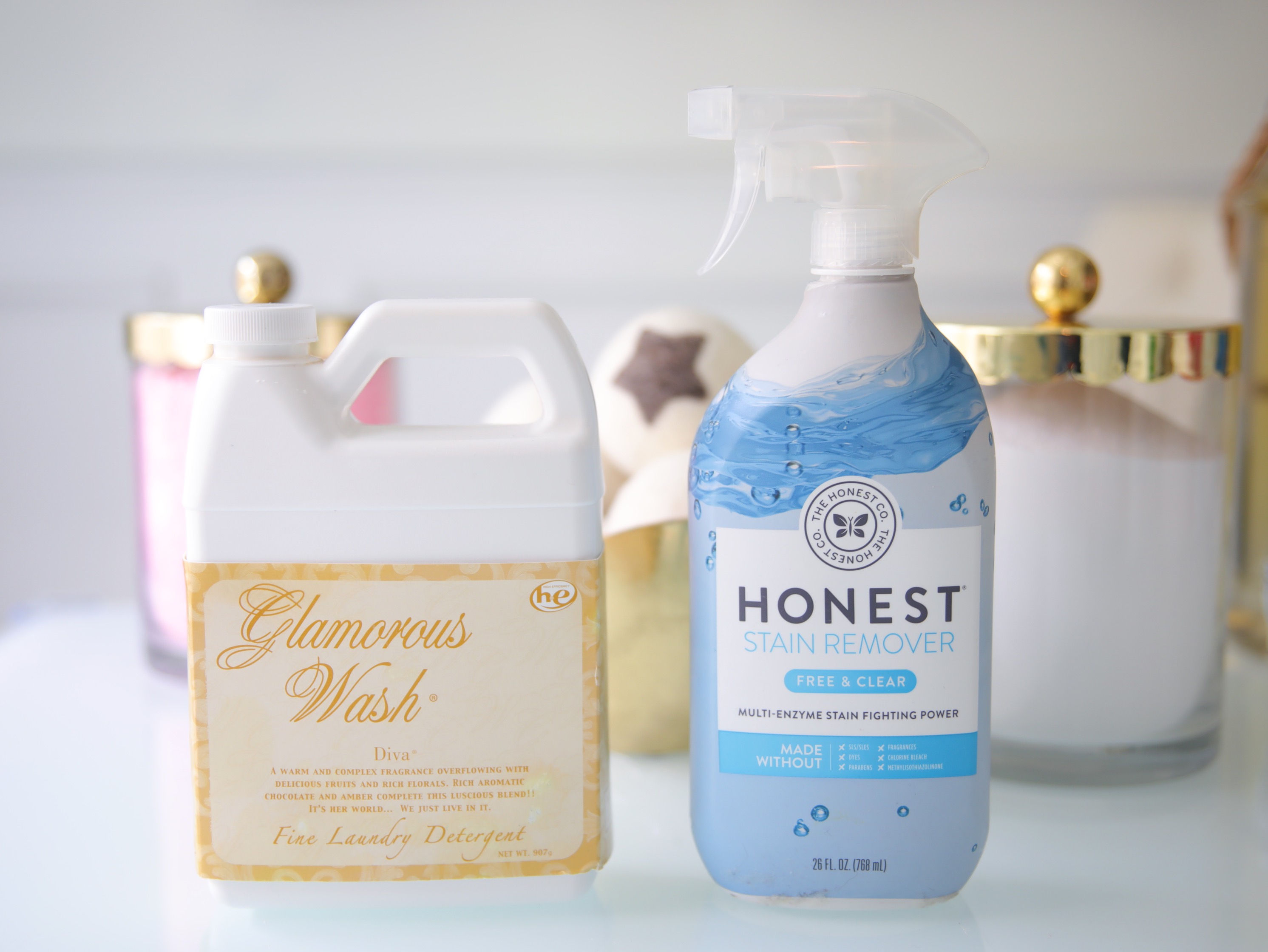 I don't know if I've told you guys but Sebastian is going through a very independent stage and he doesn't want my help with anything! It's pretty adorable at times but other times I wish he would just let me feed him that spaghetti. Needless to say the more independent he's become, the bigger the messes. I used to just throw his dirty clothes straight in the hamper and dealt with the stains later but that was making them impossible to come out. Now I treat the stain immediately with the Honest Stain Remover, I throw it in the dirty clothes and then when it's time to do laundry the stain comes right off!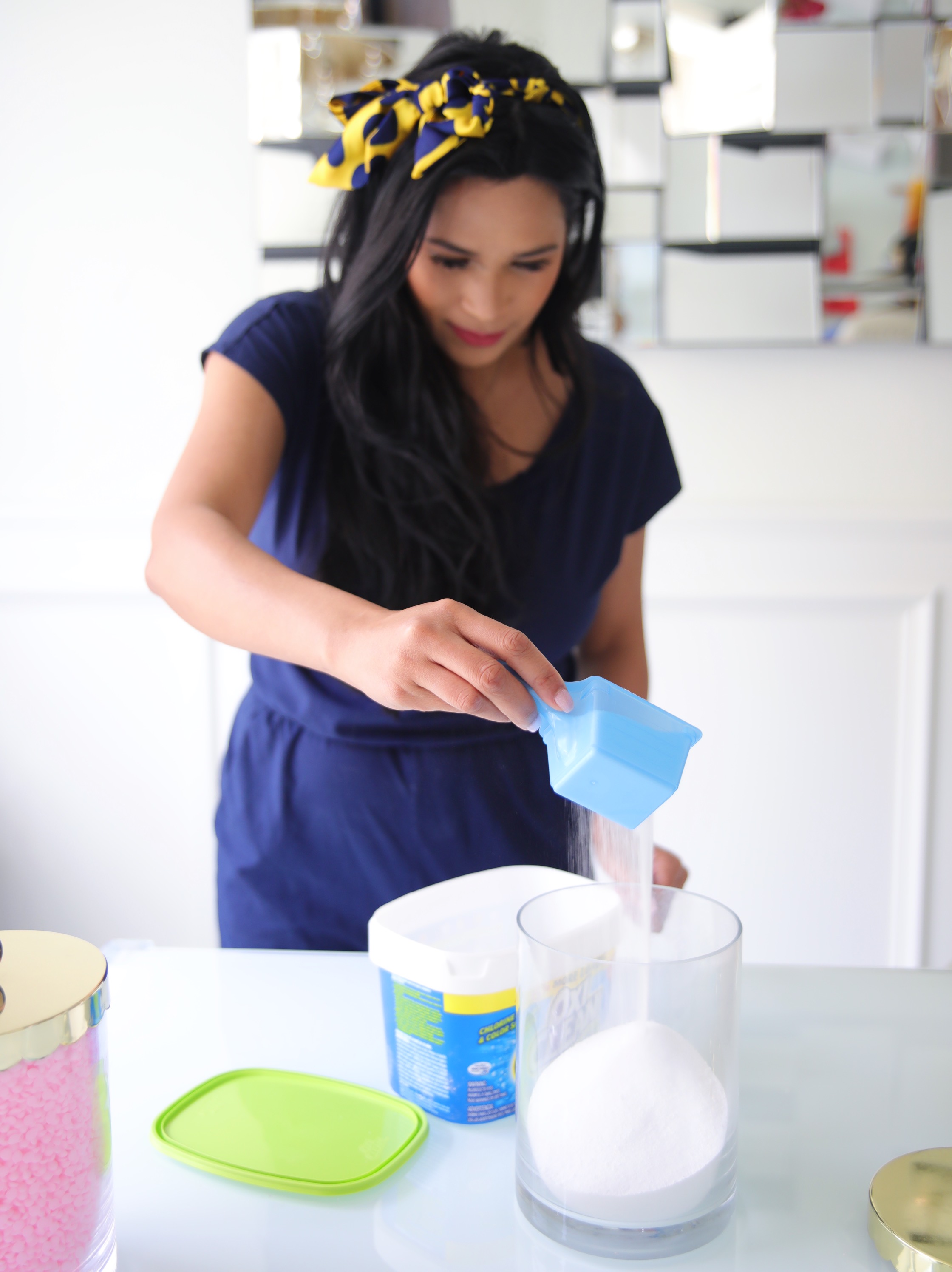 I was turned onto OxiClean Versatile Stain Remover by my little sister, her whites always look so fresh and bright. It's seriously the best thing for white clothes! I'm too lazy to add a white category when separating my clothes so I only use it for towels and sheets and it's so good! Although, I should mention, this is safe to use on color clothes but I prefer it on my whites only.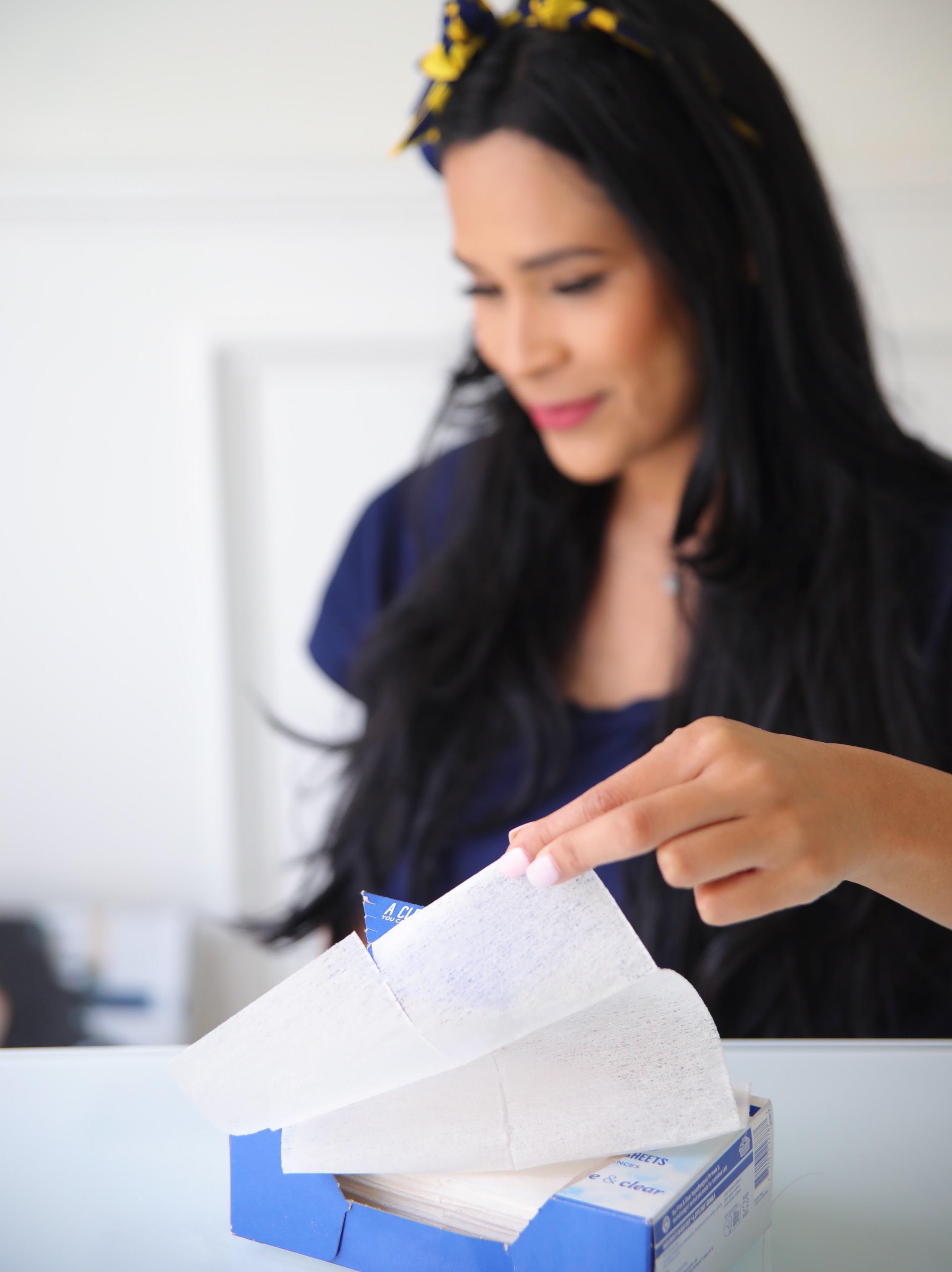 One thing I stopped using completely is liquid fabric softener. I found it was leaving a film and slowly ruining a lot of my clothes so I switched over to dryer sheets. I really like these from Seventh Generation, they are scent free and allergen free. For Sebastian's clothes I only use wool balls with a few drops of essential oil for a scent and I find they do a great job of keeping his clothes soft. I also like to throw in 4-5 into the dryer with my sheets and towels and I find that it cuts the drying time by 10 minutes!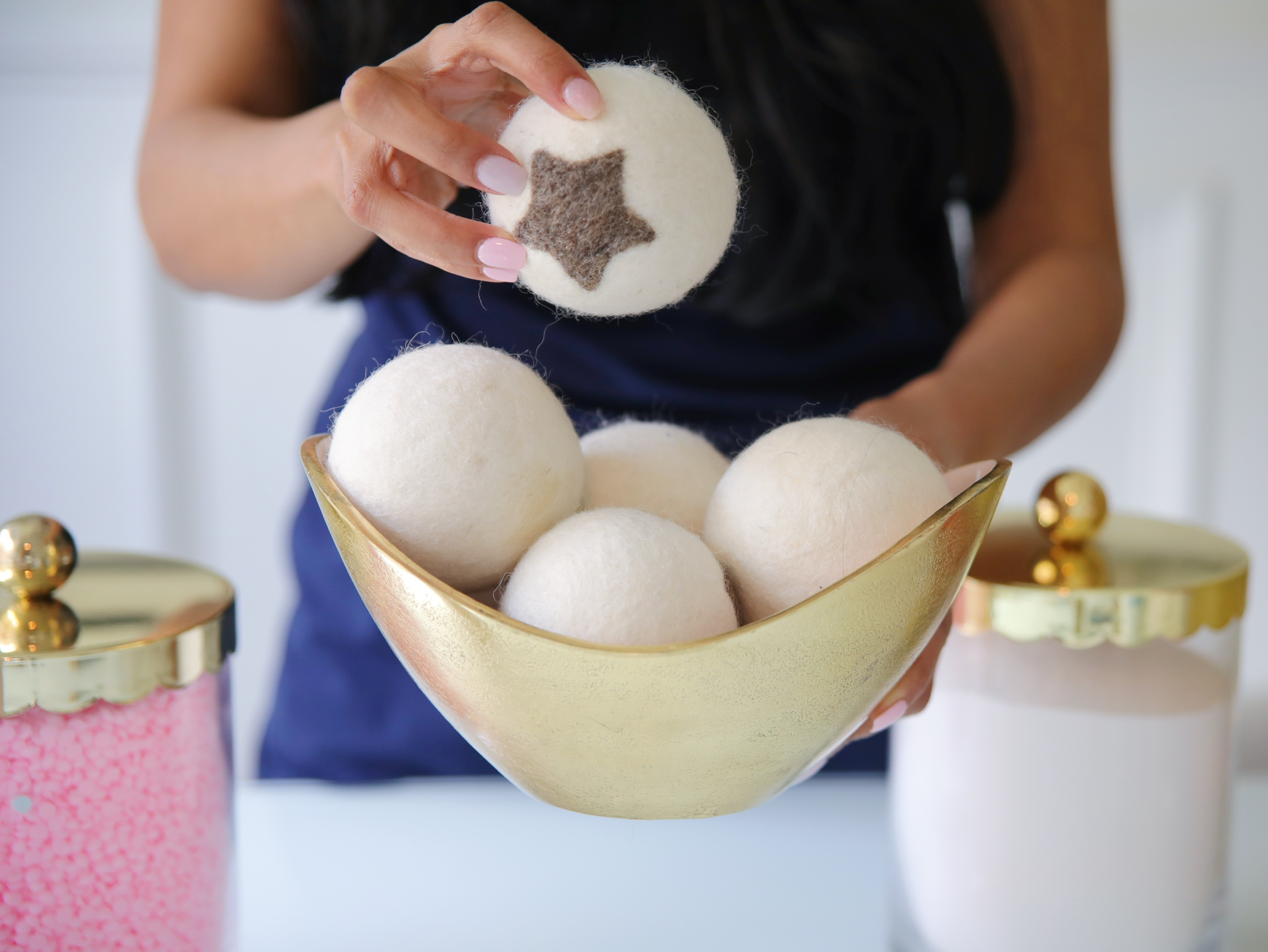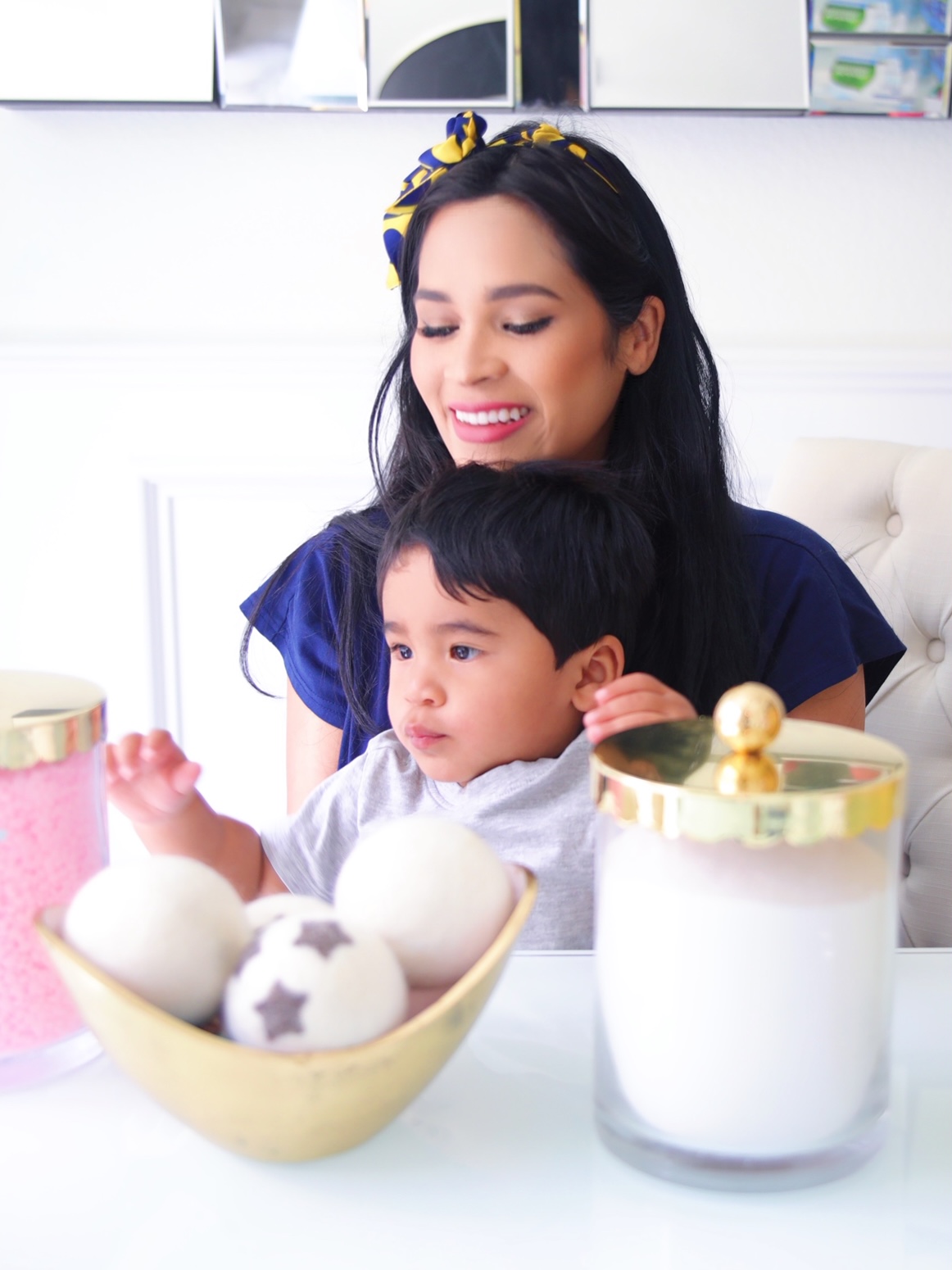 I get questions about my gold canisters all the time and unfortunately I bought them last year  but I found some alternatives and I linked them in the shop the post below along with dispenser that I use for my detergent.
Hope you enjoyed today's post, let me know in the comments it you have a laundry favorite and until next time!