Hi guys! The holiday season is basically here and I look forward to all the special gatherings with friends and family and of course the good food! One thing that has made the holiday season more enjoyable for me over the years is getting all of my gift shopping done early. By the way, Sephora is currently having their holiday savings event with savings up to 20% off which makes this a great place to shop for gifts. I wanted to give y'all a little bit of inspiration in the gift department so I created gift guides for everyone!
Gifts Under $25
I found so many fun gifts under $25 that are perfect if you're on a budget. I will say that one of my favorite items is the cheese board deck which comes with 50 cards that help you create the perfect spread, such a fun gift for someone that likes to host. I also think the mini toaster is so good for under $25! It comes in several colors and would be amazing for a college student.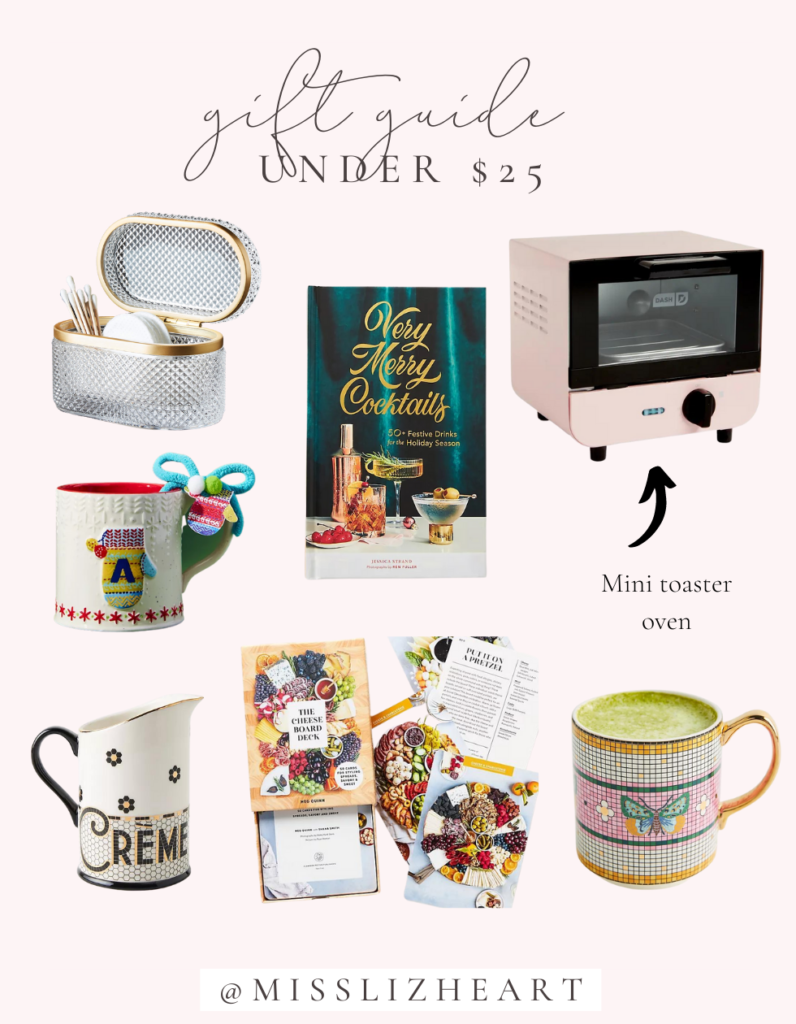 Shop The Post
Gifts For Her
If you're looking for a gift for your girlfriend, sister and don't know where to start you've come to the right place! I included items from all different categories and price points. I think the match holder is such a fun idea and can be included with a really nice candle.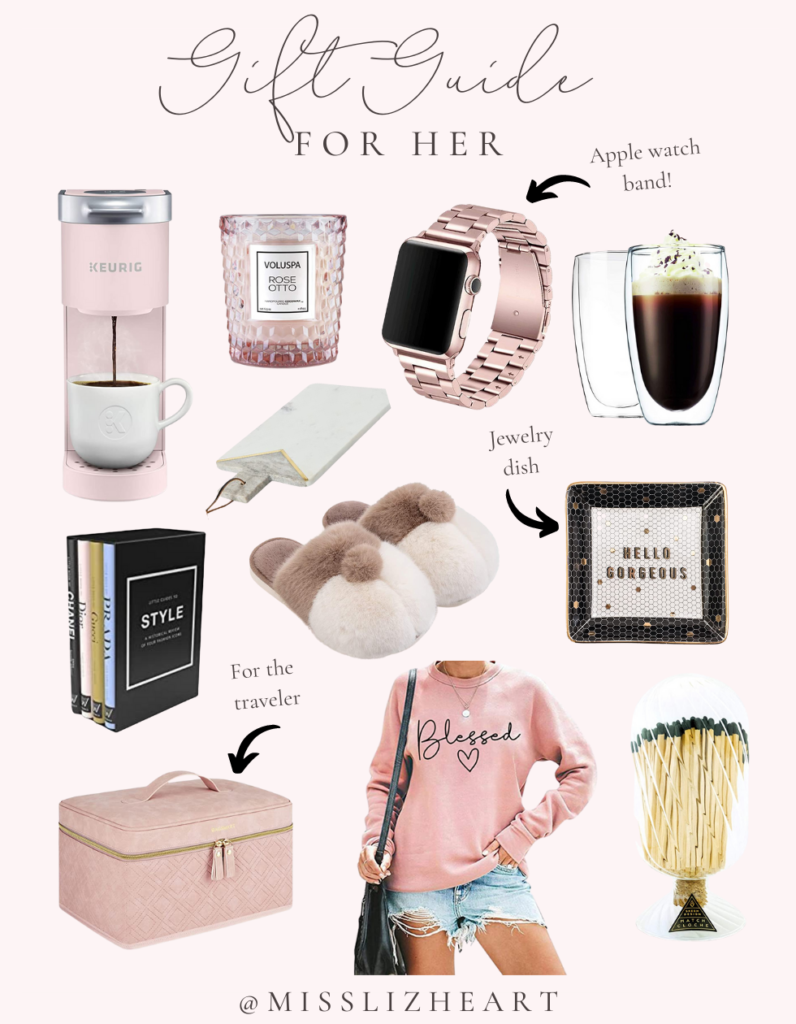 Shop The Post
Gifts For The Parents & In Laws
I don't know about you but I find that parents and & In-laws are the toughest to shop for. Over the years I've learned that practical gifts are the way to go so here is a round up that includes little bit of everything like this Dyson Air Purifier that also has a fan and heater (which side note… we actually gifted these to our parents last year and they were a huge hit!). I also love this Keurig coffee machine that allows you to use both their pods and traditional coffee filters, my mom actually owns both of these machines individually and they take up so much space on her counter so I'm really considering getting it for her this year. I actually just purchased this single serve blender and love it so much! It's super powerful and great for quick smoothies and salad dressings plus it looks beautiful out on my counter.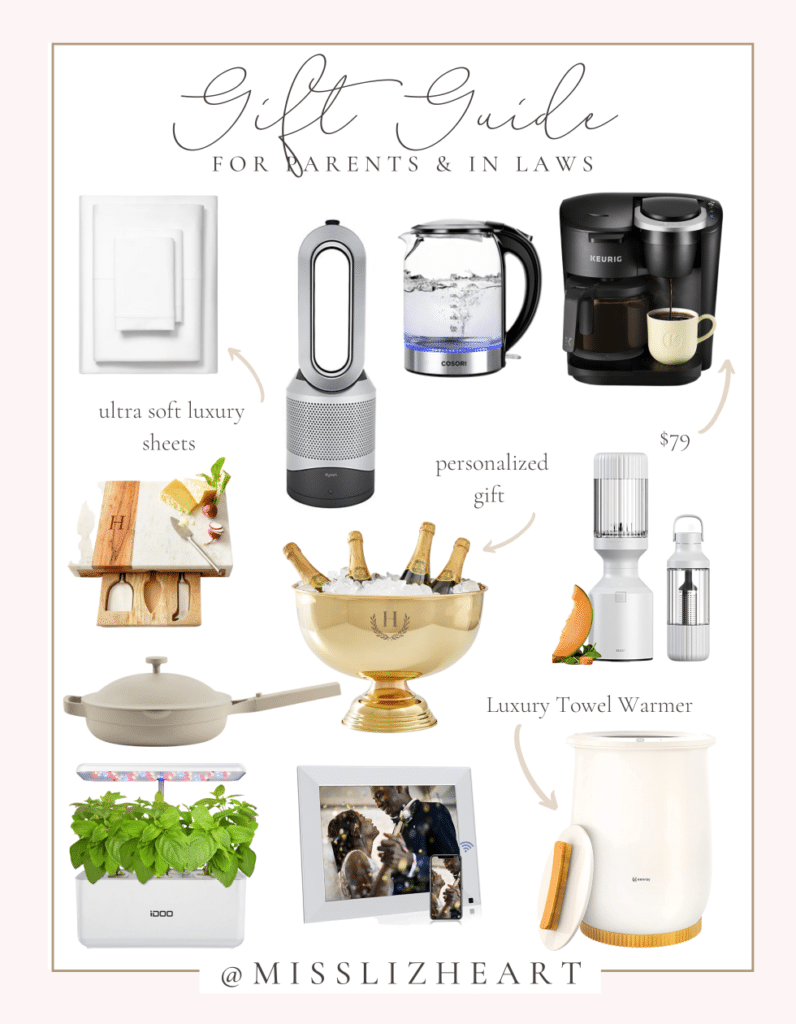 Shop The Post
Gifts For Him
I found so many great gift ideas for that special guy in your life. Many of these are items I've gifted hubby in the past like this minimalistic wallet, it's just big enough to hold a little big of cash, credit cards and id. Hubby still loves and uses his after 5 years. Speaking of hubby, I asked him what his go-to absolute favorite shoes are and he said these, they are comfy and easy to slip on and off and can also be worn to workout but look nice enough to wear out.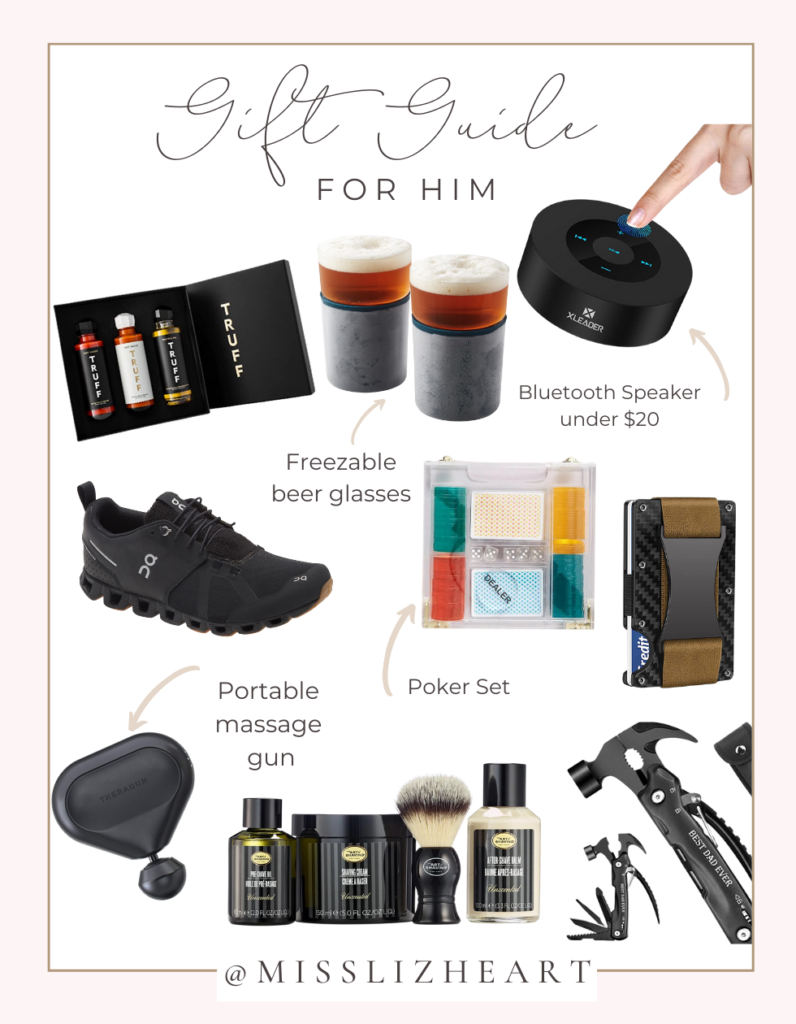 Shop The Post
Gifts For Toddlers
Here are the top 5 toys that I know my toddler will love and he does own a few of these. I got him this ball pit for his first birthday and 3 years later it's still one of his favorite things to play in. This play kitchen reminds me of the one from Pottery Barn but it's a fraction of the cost!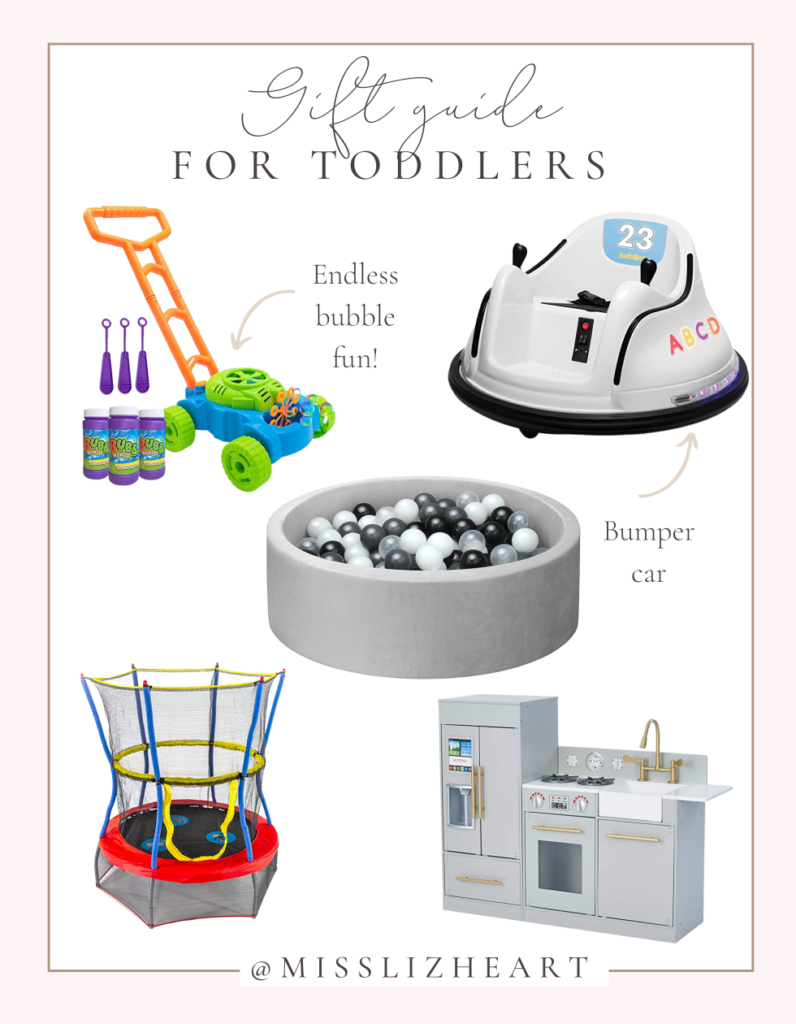 Shop The Post
Gifts For The Homebody
As a certified homebody, this was my favorite gift guide to create. I don't think I've ever seen a more beautiful popcorn machine. I also love this smokeless fire pit that can be used indoor, it's perfect for s'mores or just to create a cozy ambience while snuggling and watching your favorite movie. These vintage board games are so fun! I actually received these as a gift and absolutely love hem! They look so cute on my bookshelf.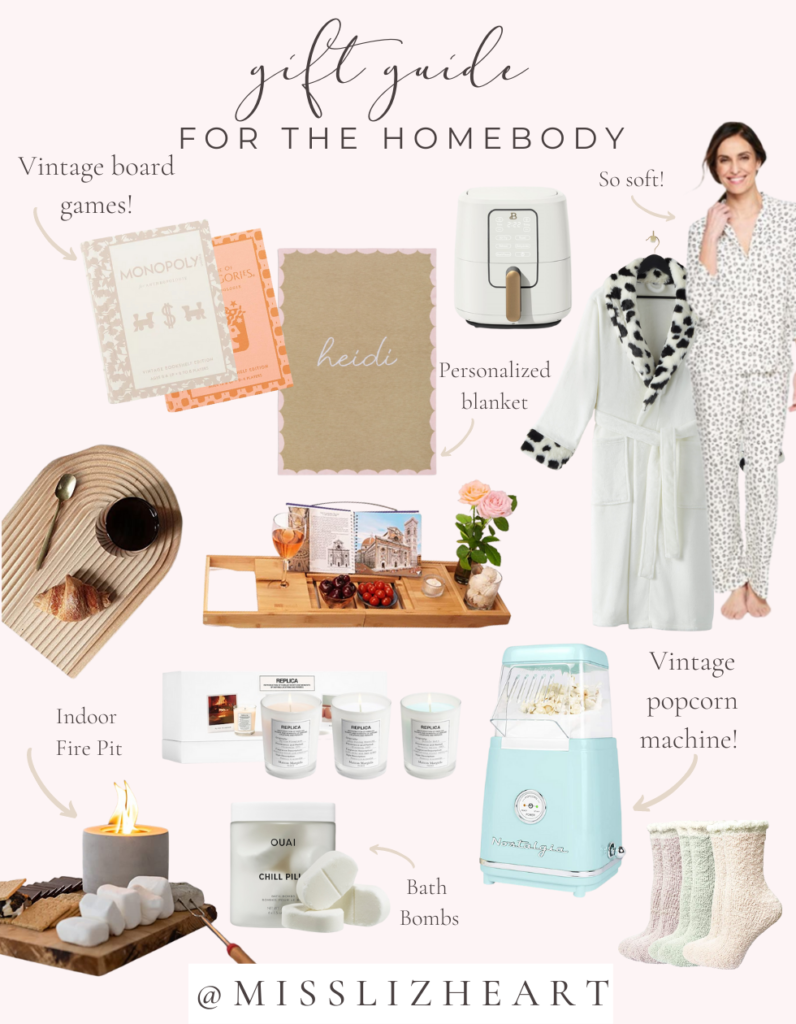 Shop The Post
Gifts For Babies
Here's a round of all the items that I think would make great gifts for babies! These magnetic onesies were my absolute favorite and any mama would definitely appreciate them! This play mat has everything to keep baby stimulated and I love that it converts into a little play tent so as baby grows they can still enjoy it!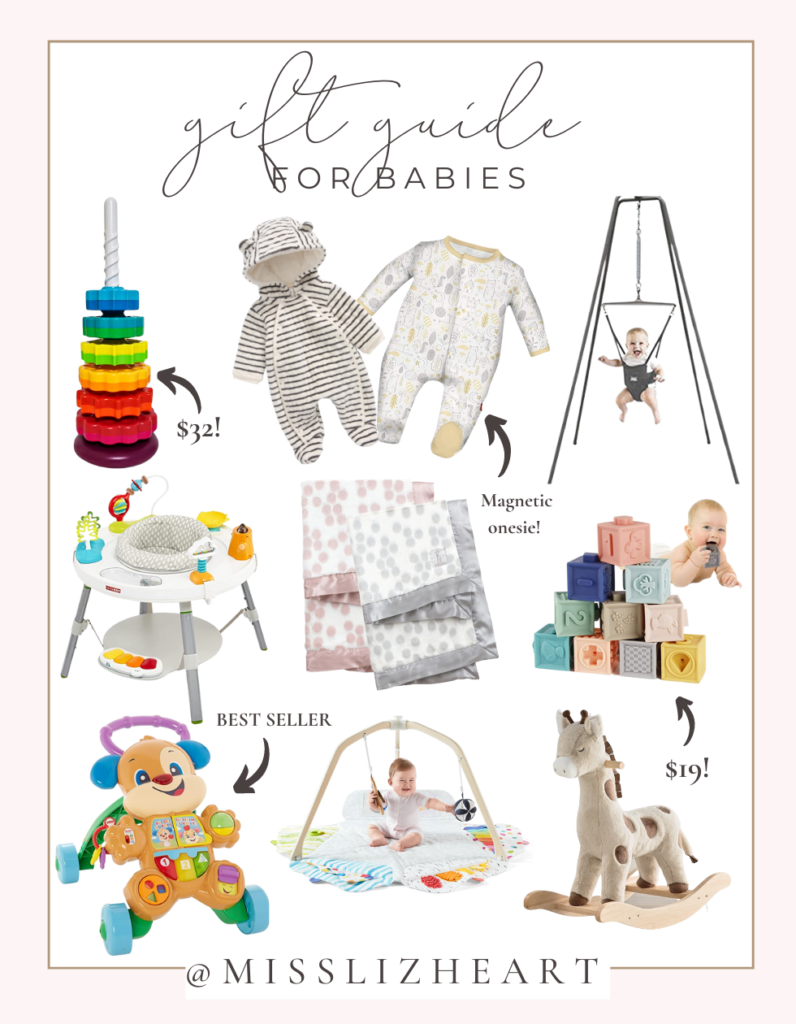 Shop The Post
Gifts For The Luxury Beauty Lover
This gift guide for the luxury beauty lover will leave her feeling absolutely pampered! These gifts are perfect for you wife, mother, sister! I love Tatcha and this gift set has some of my favorite products from their line that are all super hydrating and leave your skin glowing. I love my Air Wrap, it leaves my hair shiny and bouncy and right now they have it in this beautiful limited edition color!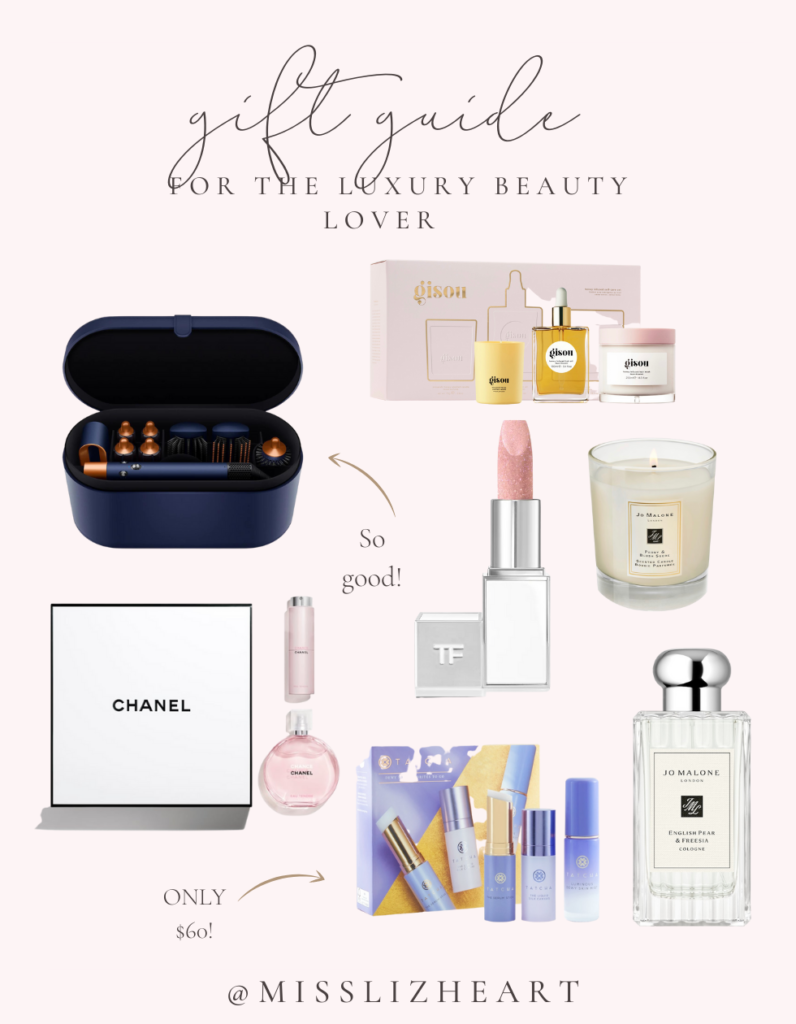 Shop The Post
Expecting Mom Gift Guide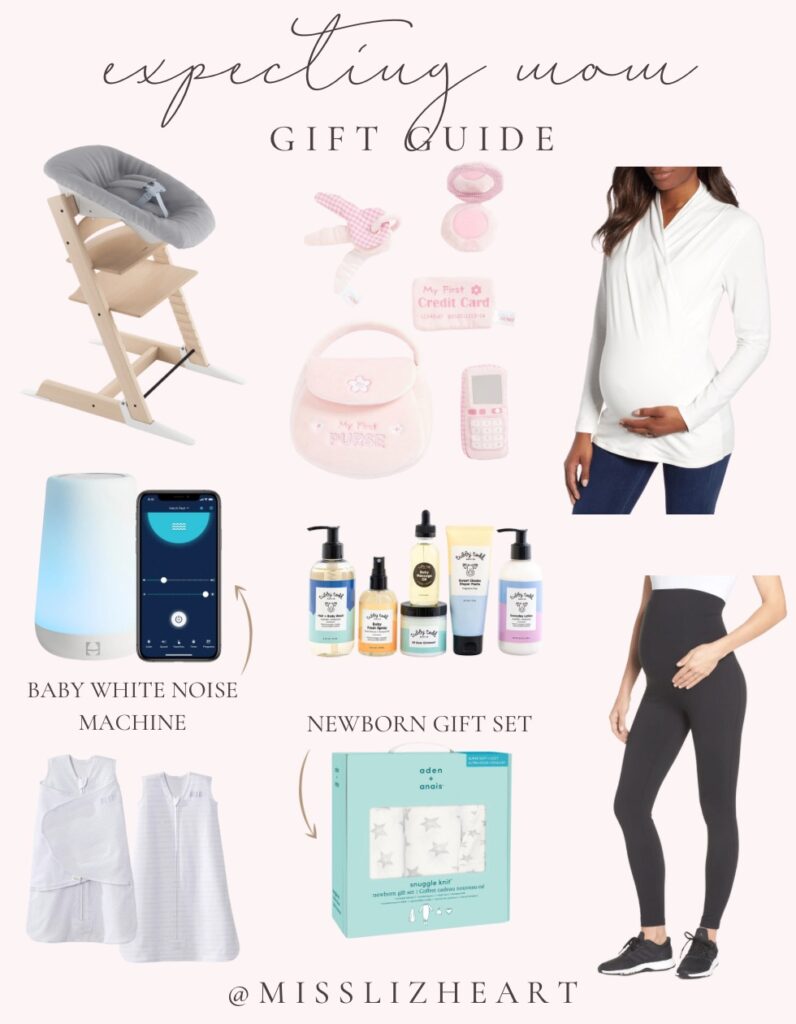 Shop The Post
Unique Gifts Under $50
Shop The Post
Gift Guide For Your Furry Friend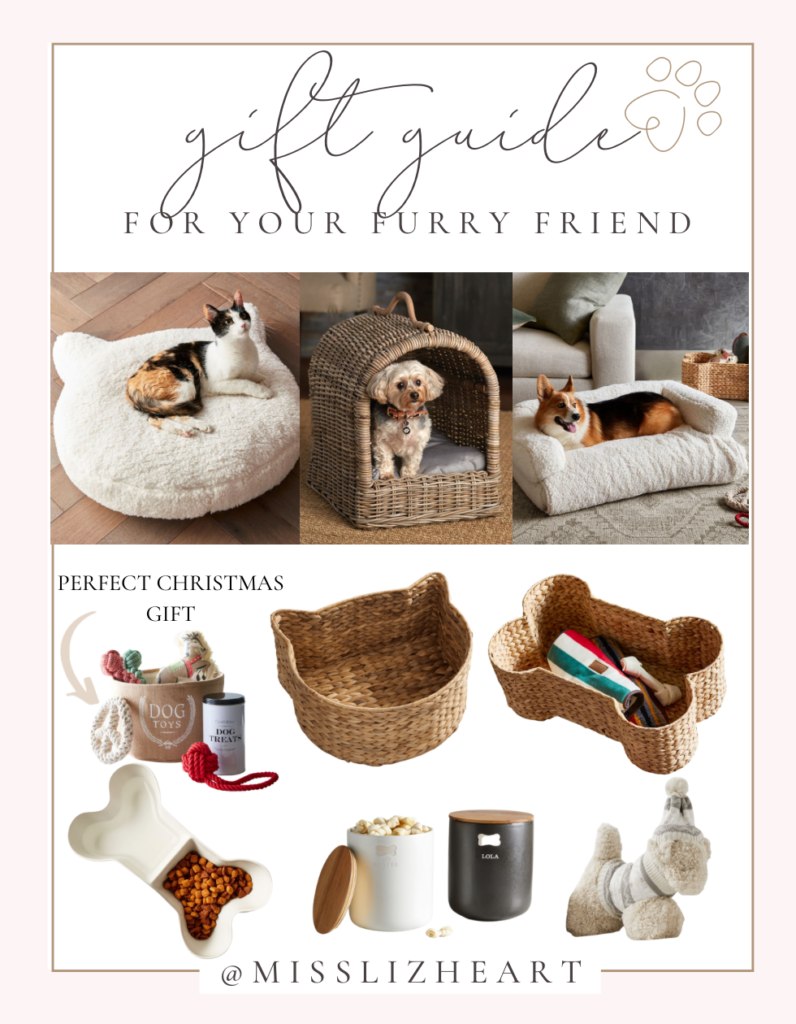 Shop The Post
Gift Guide For Coworkers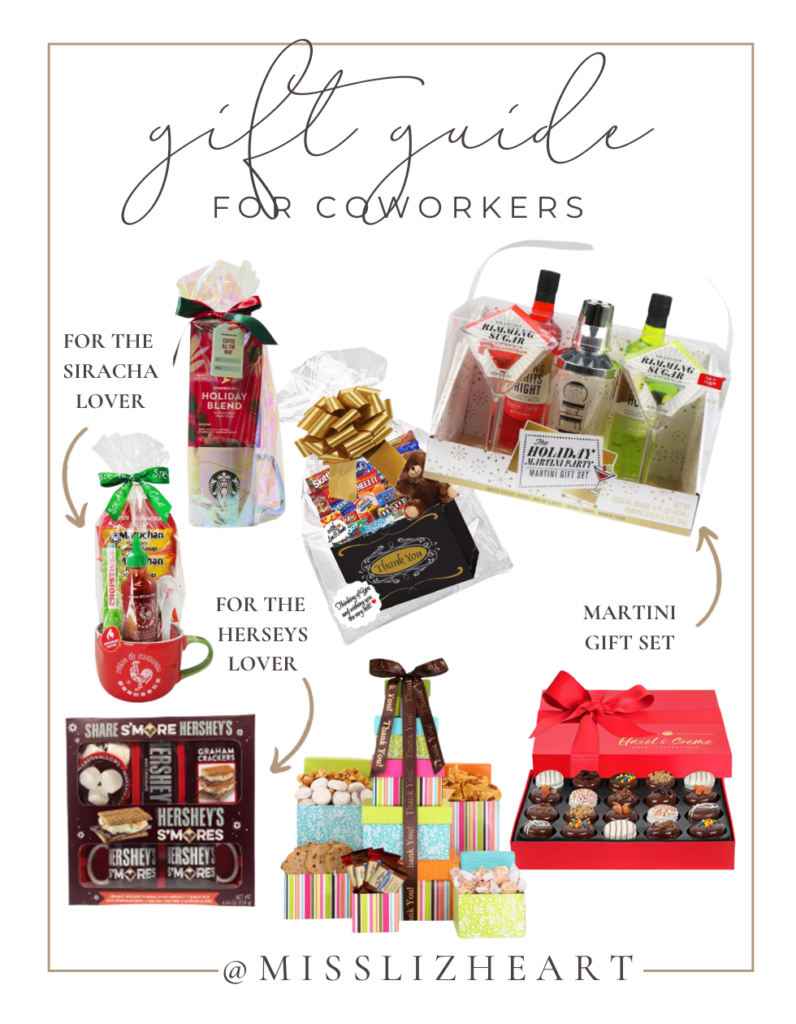 Shop The Post
Gift Guide For The Hostess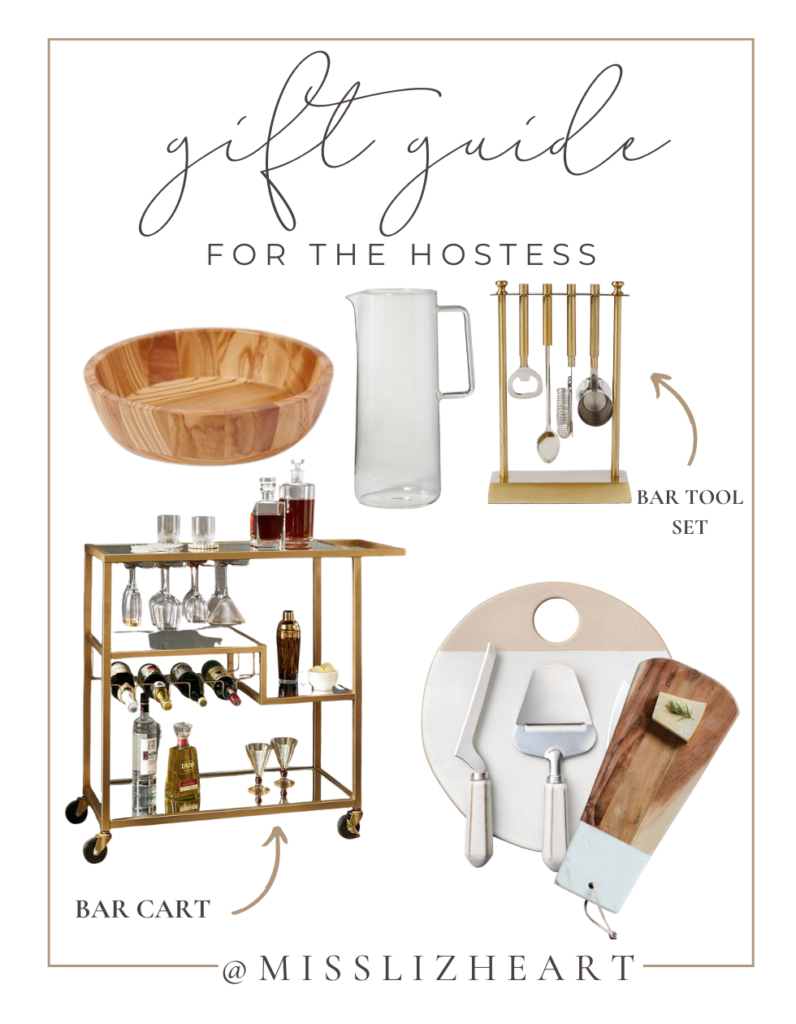 Shop The Post
Christmas Toys Gift Guide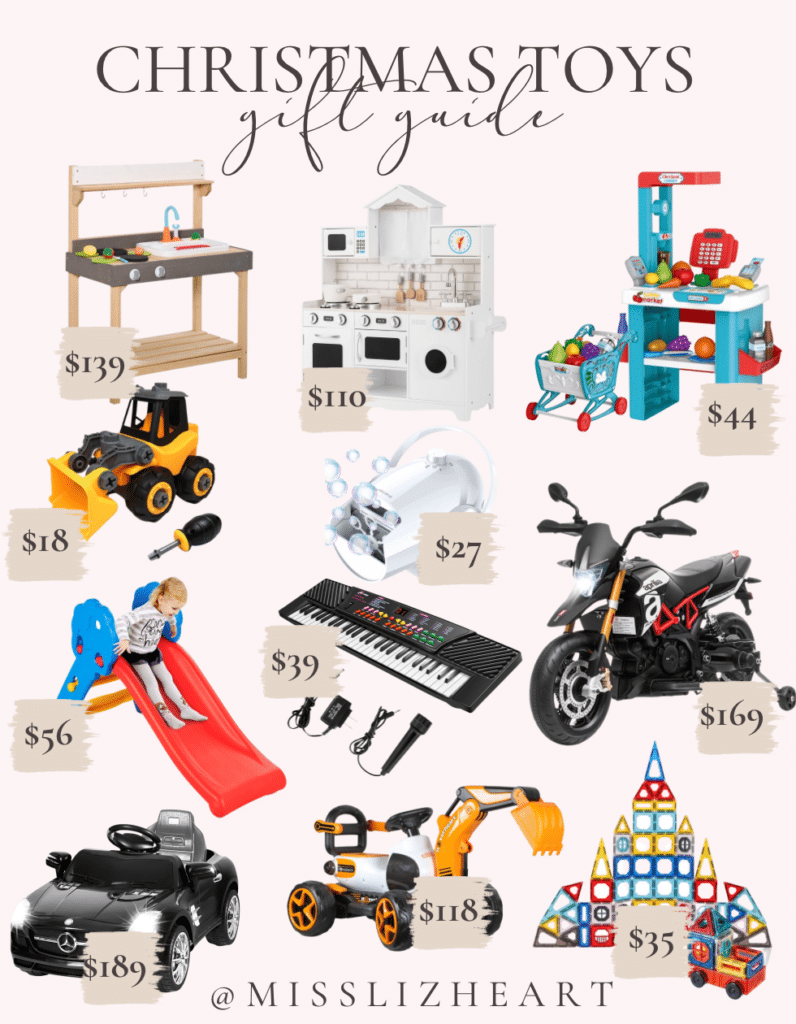 Shop The Post
Thank you so much for stopping by and I do receive a small commission if you shop through any of the links in this post! Happy shopping!