Hi everyone! Spring is here and aside from pastels and spring time dresses, the next thing that comes to mind is brunch! I love the laid back vibe of sharing stories with friends and family over a delicious cup of coffee and a beautiful and savory dish. Most likely after a long night out :D. And what brunch would be complete without french toast?!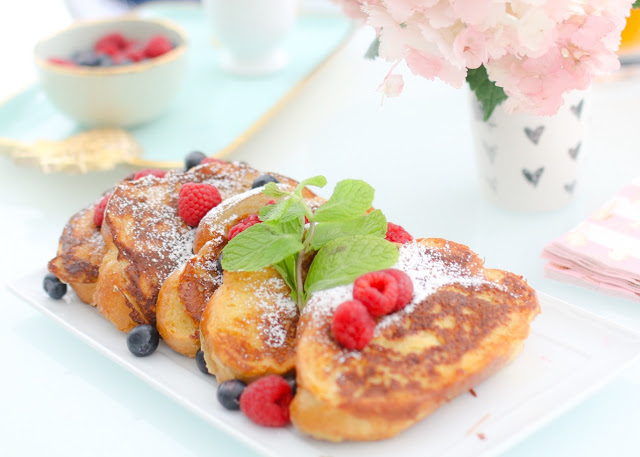 I'm taking a classic recipe and adding my own twist to it with the help of vanilla ice-cream and a gourmet home-made butter. Trust me, if you can turn a stove on, then you can make these! I also uploaded a video to my Youtube channel with other tips to make your next brunch feel, look, and taste grand ( scroll to the bottom to watch).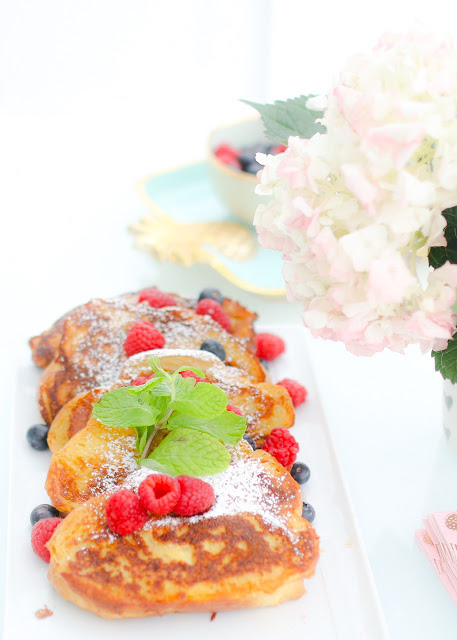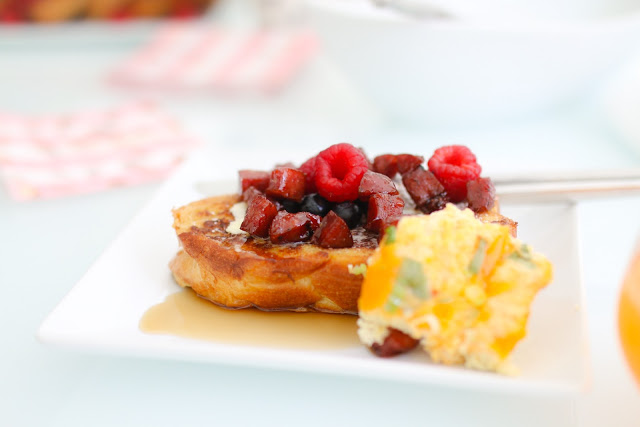 French Vanilla French Toast
Ingredients:
– 1-2 loafs of brioche bread
– 4 eggs
– 1/2C vanilla icecream
– 1-2T of cinnamon (to preference)
– 1T powdered sugar
– powdered sugar for garnish
– berries for garnish
– mint for garnish
– 1T butter
Directions: In a bowl combine eggs, ice-cream, cinnamon, and sugar. Cut bread to desired slices. Heat pan on medium-high. Add butter to pan. Dip bread into egg mixture then add to pan. Let it brown for 3-4 minutes on each side. Take off heat and sprinkle with powdered sugar and garnish with berries and mint. Serve with cream cheese butter and syrup on the side.
Cream Cheese Butter 
Ingredients
– 4T butter
– 4T cream Cheese
– 2T powdered sugar
Directions: Combine all ingredients until smooth and let it set in the refrigerator.
I included a delicious refreshing drink and two more brunch recipes in this video and If you check the info box, there is a giveaway going on through Sunday April 16th!
Subscribe to my channel here, I upload new videos every week.