Hi loves! Today I'm sharing a highly requested pot roast recipe that I showed in my afternoon routine video(watch it
here
). This is the perfect dish to kick off the colder months and it is the first Fall Time dish that I like to make in my home.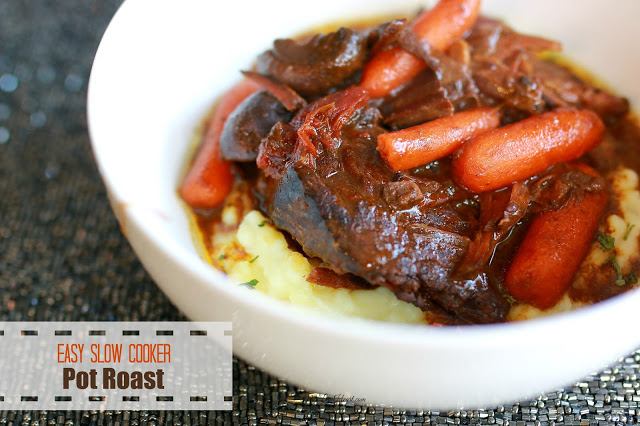 Ingredients
❤ 3lbs Boneless Chuck Roast
❤ 2 cloves of garlic silvered
❤ portobello mushrooms
❤ baby carrots
❤ chopped onions
❤ 1 8oz can of cream of mushroom
❤ 2T Worcester Sauce
❤ 2 small bay leaves or 1 large
❤ 4oz sun-dried tomatoes
❤ 1/2 to 1 full packet of ranch salad dressing seasoning mix (taste after 3 hours to adjust amount)
❤ 1/2C of beef stock (you might need more depending on the size of your roast)
❤ 1/2C of red wine
❤ salt and pepper to taste
❤ 1T avocado oil
Directions
-Generously season the chuck roast with sea salt & pepper on both sides. Start by searing your chuck roast on a pan, this will lock in all the juicy flavors. Turn the stove on medium-high and add the avocado oil. Sear each side of the roast for 8-10 minutes or until golden brown but not fully cooked. Add seared chuck roast along with all of the remaining ingredients(excluding the carrots) to the slow cooker. If cooking over night set it on low for 8-10 hours. If cooking for the same day set it on high and cook for 4-5 hours. Add the carrots one hour before your roast is done so that they don't get mushy. Cook for the last hour or until carrots are fully cooked. You may need to add more broth or wine throughout the cooking process to make sure your roast doesn't dry up.
Serve alone or with a side of your choice. I chose creamy mashed potatoes as my side.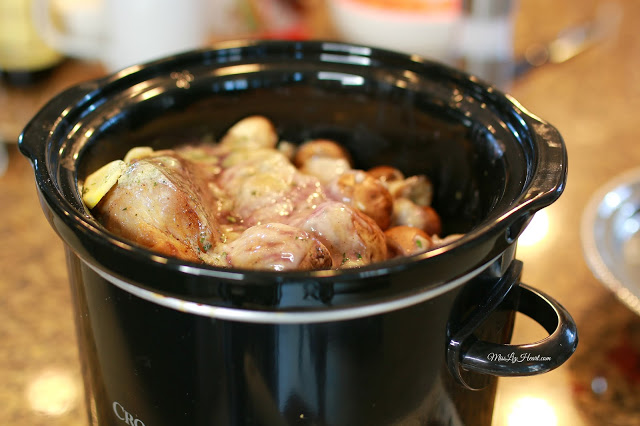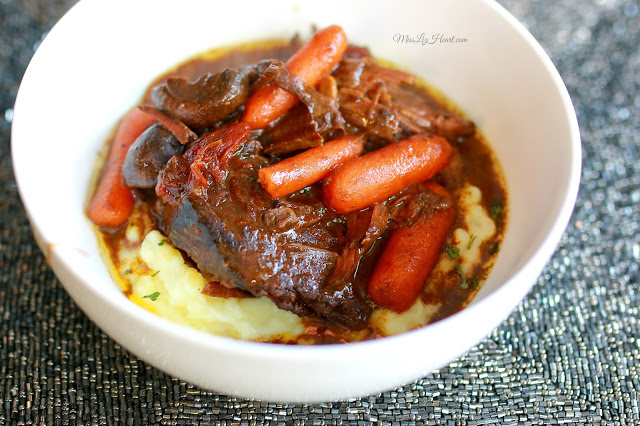 This dish makes for a cozy meal on a cold evening and is also perfect when hosting because it allows you to get the house ready and other important tasks while you cook.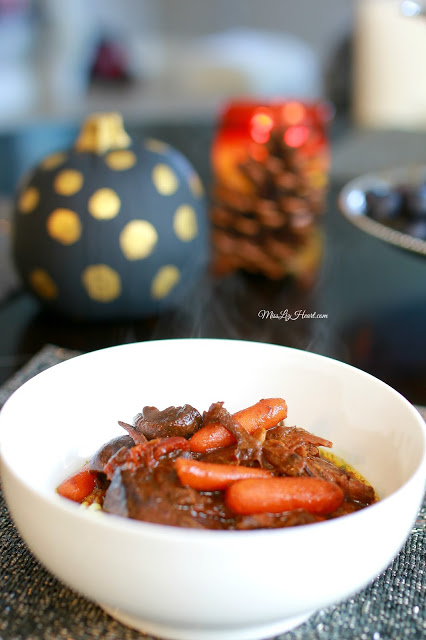 If you are a more visual person I leave you with a video where I walk you through the whole process!
Enjoy!
Make my day and subscribe to my youtube channel
here
I upload beauty videos on weekdays and Lifestyle videos on Sundays!!
What is your favorite dish for this time of the year?
XO Liz ♥