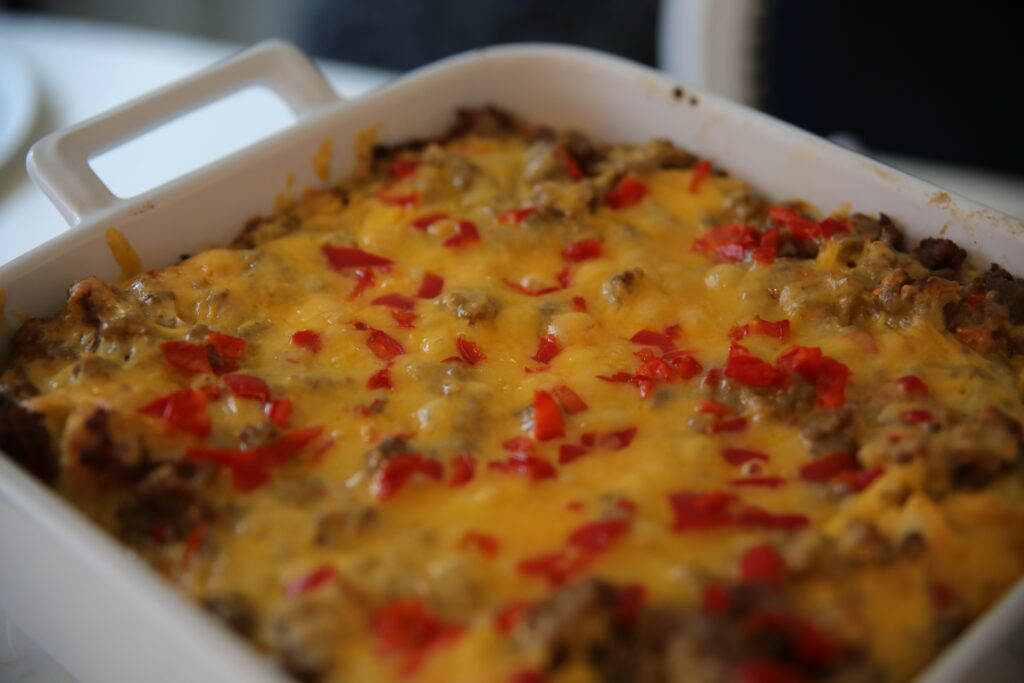 I love preparing a casserole the night before Christmas so it's ready to pop in the oven on Christmas Morning. It's the perfect way to start the day so I can still enjoy watching the boys open their presents and when they're finished breakfast is ready because the oven did all the work.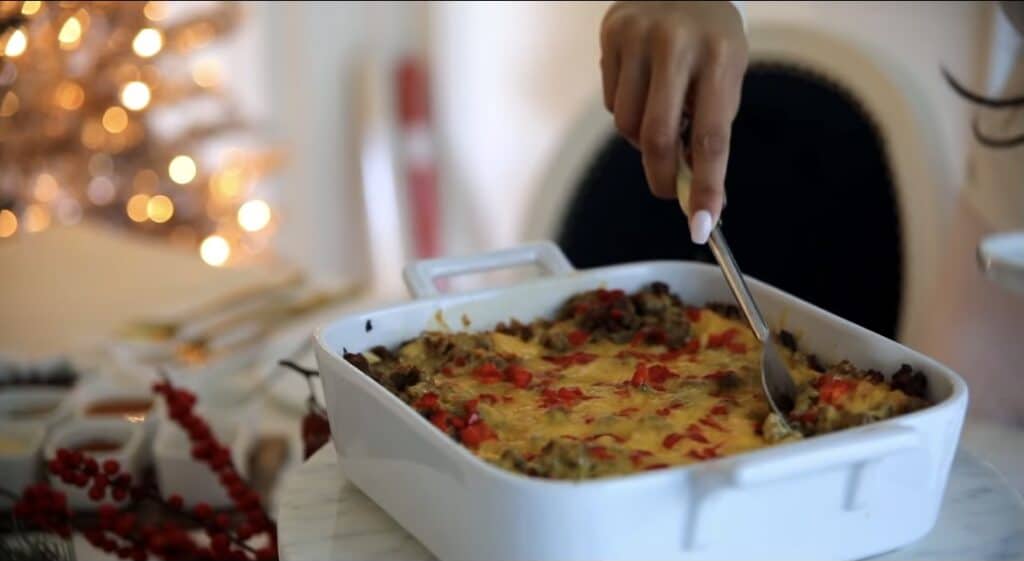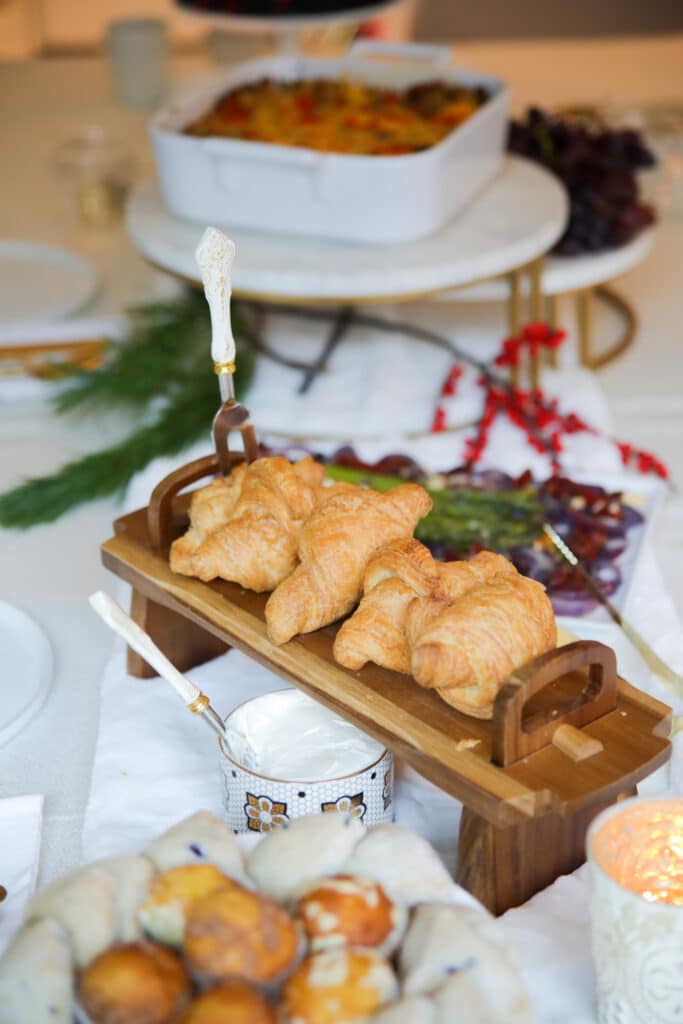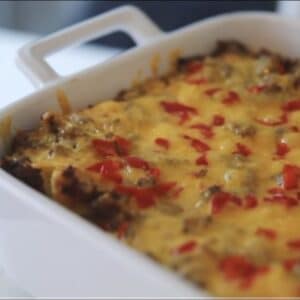 Sausage & Egg Casserole
Ingredients
1

Lb

Maple sausage

2

C

White bread chunks

6

Eggs

1 1/2

C

Milk

1/2

C

Heavy Whipping Cream

1

T

Mustard

1-2

C

Extra sharp cheddar cheese

1/2

Yellow onion, minced

1

Small red bell pepper, minced

Salt + Pepper

1

T

Ghee or cooking oil
Instructions
Turn your stove to medium high heat then add Gee or any cooking oil, and add your onions and half of your red bell peppers (set the other half aside). Cook your onions until they are translucent then add your maple sausage. Cook your maple sausage until it is completely brown on all sides then set it aside.

In a mixing bowl, add your eggs, cream, milk, mustard, salt and pepper and whisk until combined.

Tear your bread up into chunks and evenly spread on the bottom of your casserole dish then add the maple sausage, sprinkle the cheddar cheese, add your egg mixture, and sprinkle the remaining red bell pepper. Cover your casserole and let it sink in your refrigerator for at least 24 hours.

The next day take your casserole out of the fridge and let it come to room temperature for 20-30 minutes. Preheat the oven at 350 degrees. Cover your casserole with aluminum foil and bake it for 50-60 minutes. Remove your casserole from the oven take the aluminum foil off and reduce the heat to 325 degrees and bake for an extra 20 minutes or until the egg in the middle is no longer runny.