Spring is almost here, which means it's time to revamp our
makeup routines! I have partnered with Ulta Beauty to show you four of my favorite
Spring beauty trends for 2017.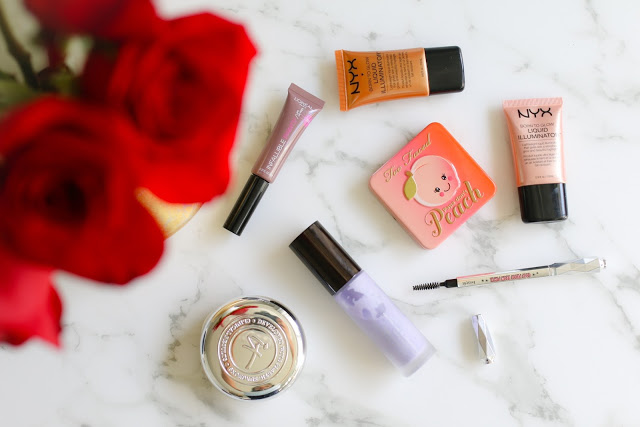 Beauty trends can sometimes seem intimidating or difficult to
achieve, so today I am sharing a few that are super simple and will make you
feel beautiful and refreshed for the springtime. Ulta Beauty makes it so easy
to shop for each look since they carry so many different brands at different
price points. But if you're reading this blog, you probably already knew that
:D. So let's go ahead and jump into the first one: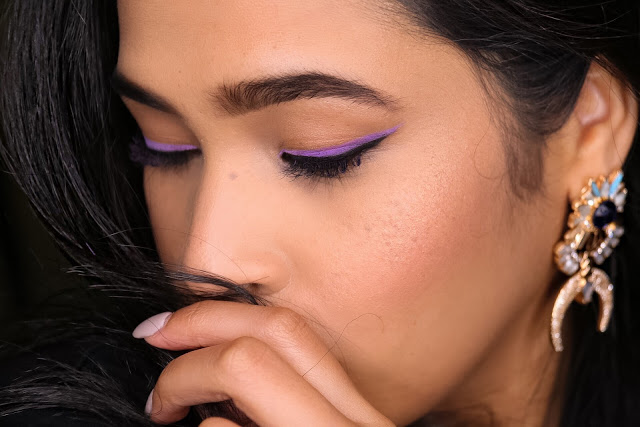 A Pop of Color
Springtime makes me crave color, especially pastels! A simple
way of incorporating them into a look is with a thin line overlapping your
traditional cat eye. I first lined my lids with a liquid liner by L'Oréal and traced it with this gorgeous
purple liner by NYX in the shade Vivid Blossom. You can never go wrong pairing a
pastel eye with a peachy cheek — I've been loving Papa Don't Peach from Too Faced.
Shop Products Used For This Look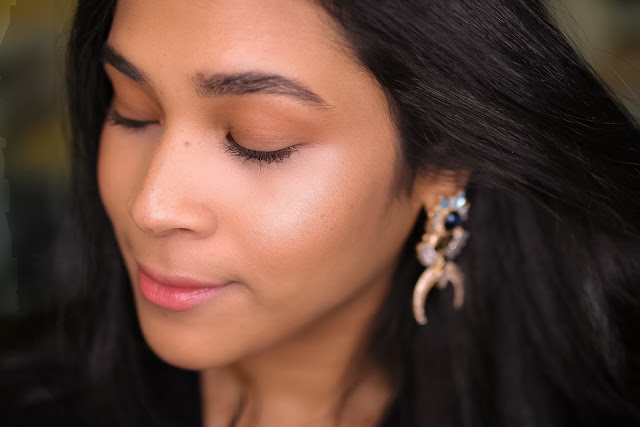 Glowy 'No Makeup' Makeup
Nothing says springtime like ditching the full-coverage
foundation for something that lets your skin peek through. I've been loving the
It Cosmetics Confidence in a Compact. It has SPF 50+  built into it, and it evens out my skin tone
without covering up my freckles (which are totally in this season too). The
goal is to make our skin appear like a better version of itself, so I used an
under-eye brightening corrector by Becca and primed my skin with a purple tinted primer. Did you know purple helps brighten
skin with yellow undertones? I skipped the bronzer and instead used an illuminator with a slight peachy tint to serve
as my blush and highlighter. To keep the look fresh, I defined the brows with a
brow gel by Benefit and topped my lips with Peach Tease from Too Faced.
Shop Products Used For This Look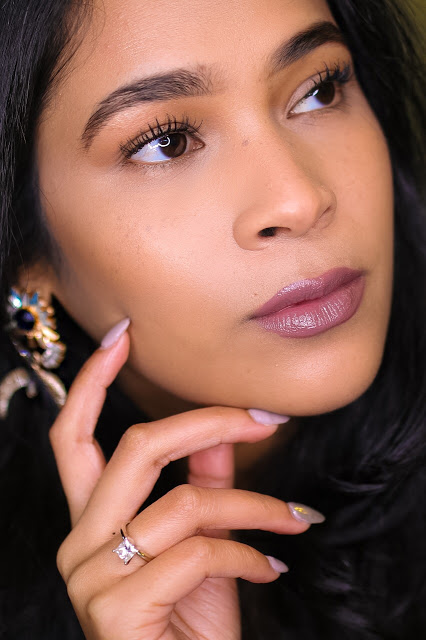 Bold Brows & Lips
This look calls for bolder brows and a bold lip color. Can we
all agree that it's time to give matte lips a break? Actually . . . I still
love me a good mauve matte lip, so don't judge me. Buuuut, it is refreshing to see mauve lips with a
shine to them, and Ulta Beauty has an array of gorgeous glossy lips to fit
everyone's needs. This one is by L'Oréal in Taupeless. To keep the look youthful and fresh,
the eyebrows are full but not super defined. To balance the full brows and bold
lip, I added two generous coats of my favorite mascara by It Cosmetics.
Shop Products Used For This Look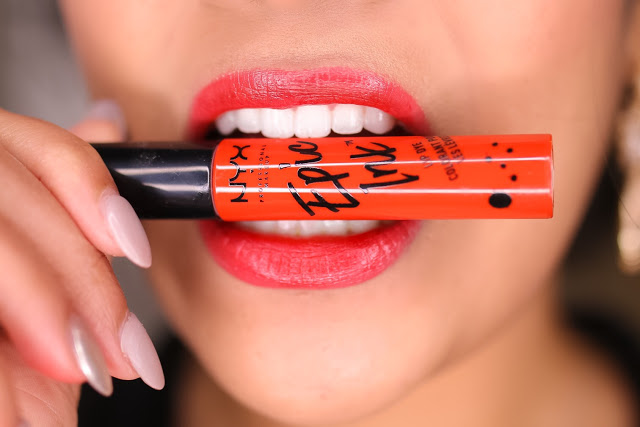 Stained Lips
There is something nostalgic about a stained lip, making it
feel like Spring is around the corner. This is a fun way to wear a red lip
without worrying about it smudging off. As the day goes on, the color will come
off leaving a beautiful stain behind. If you've never used a lip stain before, you might be alarmed when you open the tube; the consistency is
very watery and nothing like a lip product you would normally find in a tube.
But don't worry, this consistency is what allows the stain to penetrate your
lips and give them that youthful I-just-ate-a-Popsicle look. Another tip is to use a lip treatment underneath your lip stain to keep lips
looking plump and hydrated all day!
Shop Products Used For This Look
Which trend is your favorite?
XO Liz <3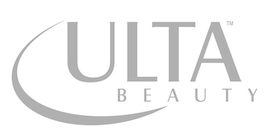 This post is sponsored by Ulta
Beauty through their partnership with POPSUGAR.
While I was compensated to write a post about Ulta Beauty, all thoughts
and opinions expressed are my own.