I can't contain my excitement on the newest addition to my resolution of becoming more organized and focused!
I explored many options before deciding on the Day Designer by Whitney English.
The finalists were:
I decided on the Day planner because I feel it suits my personal needs at the time.
As some of you may know, I work side by side with my husband listing houses for sale. I stage, photograph and market all the properties and some of my side roles include bookkeeping and other administrative tasks. Not to mention cooking breakfast, lunch and dinner (which I have been majorly slacking on lately).
So between work, my blog and my new youtube channel, I felt overwhelmed and like there weren't enough hours in the day. Truth is, I wasn't giving any one task my undivided attention because all I could think about was what I had to do next. I'm sure some of you can relate to that feeling 🙂 and as women we are naturally wired to over think things.
This planner contains several worksheets that help you map out you goals and it separates them into categories of your life.
We all know goals are important but it's only human to get sidetracked with life or get overwhelmed and quickly forget why you set them so having it all laid out in front of you in witting is a powerful thing and keeps you on track.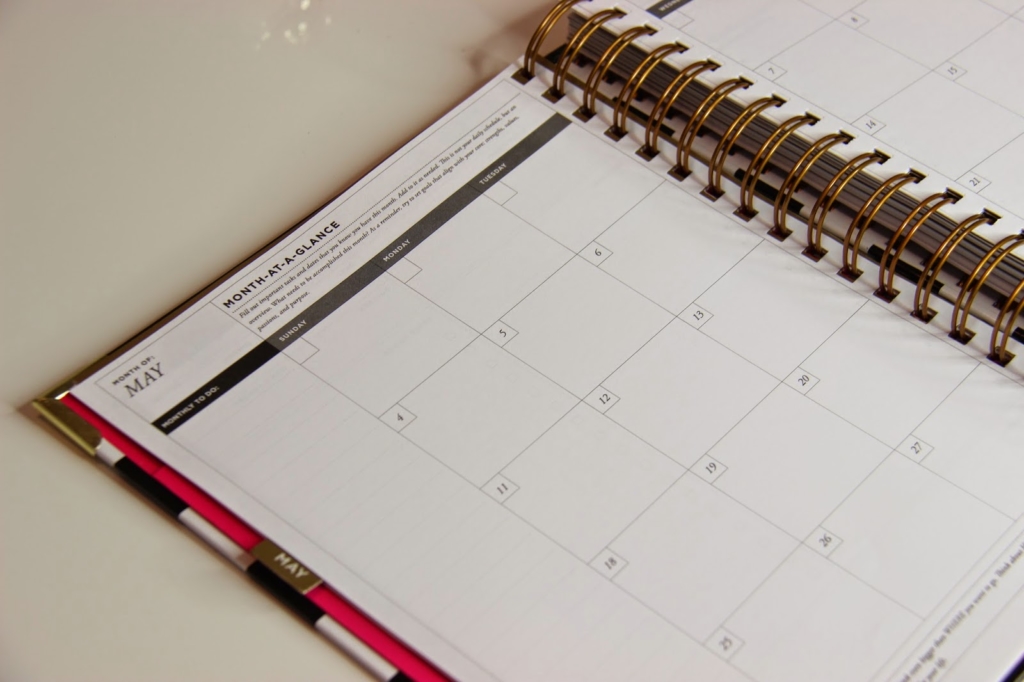 Another thing that really drew me into this planner is the way the daily view page is set up. It simplifies your day into categories that are easy to manage and stay on top of.
I notched the ends of the ribbon that it came packaged with and I use it as a page saver, I think it looks pretty!
I am very happy with this purchase and I can't wait to start planning my life away! This one doesn't start until May so I'm patiently waiting but until then I'm stocking up on cute pens, washi tape and sticky notes 🙂
I go into a lot more detail in my video review!
What do you guys think of this planner so far? I would love to know any tips that you all have to stay on top of things or what planner you use!