Today I was in the mood for something light that felt indulgent so what better than a  bowl of lemony cheesy pasta topped with marinated balsamic tomatoes?! This pasta might sound familiar if you watched last summer's "Delicious Summer Salads" Video, click here to watch if you missed it.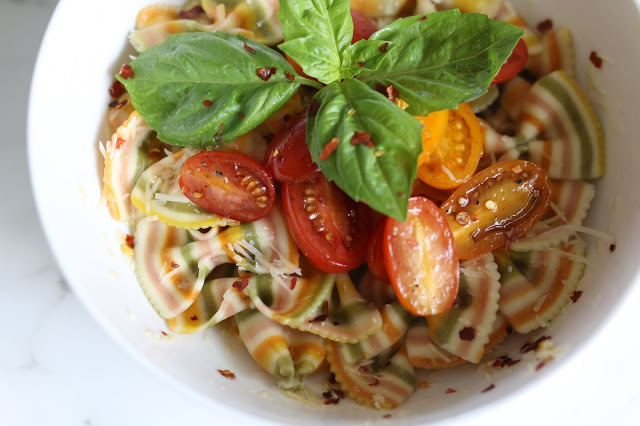 I had this beautiful rainbow pasta on hand and I couldn't resist using it. Is it just me, or is food more fun to eat when it's bright and colorful? If you can't find it at your local supermarket try World Market or Homegoods.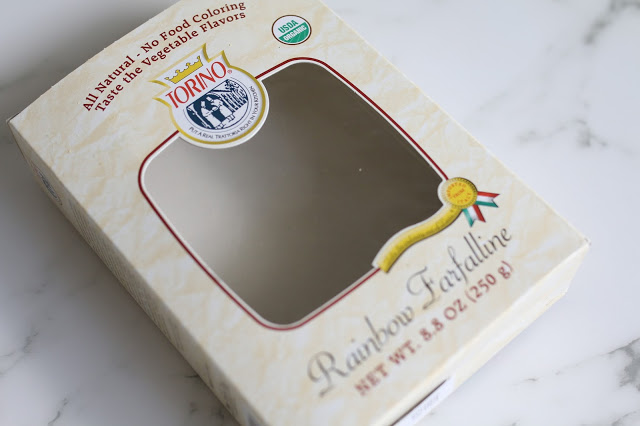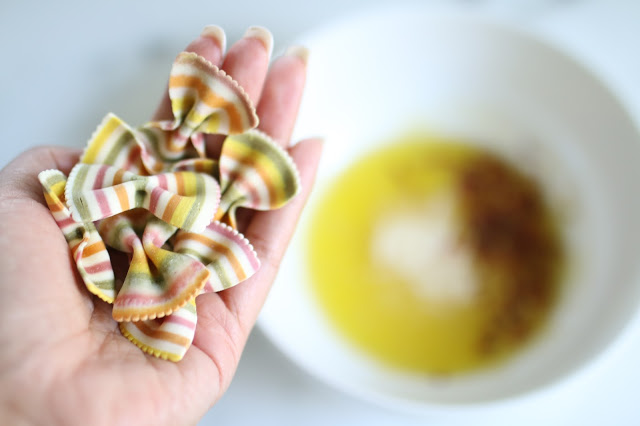 Before I started cooking the pasta, I went ahead and cut up some baby tomatoes and I marinated them with a sweet balsamic vinegar. I also sprinkled them with a bit of sea salt, in my head it helps all the flavors come together better. I'm not sure if that has been scientifically proven but a sprinkle of salt makes everything better, right?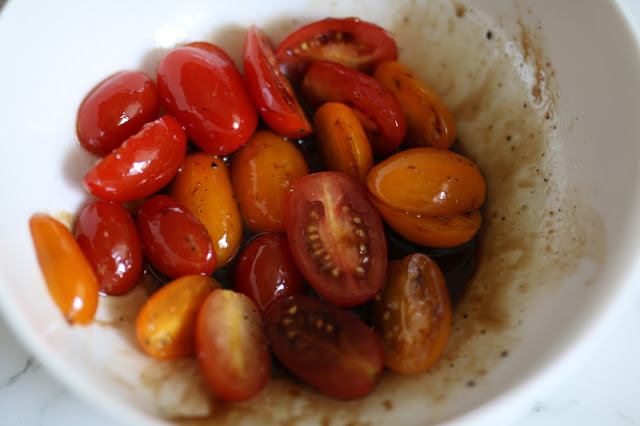 At last, it's time to cook the beautiful pasta. Here's a little tip that I picked up somewhere, cook your pasta in a shallow pan and always lightly salt your water before you bring it up to a boil. The shallow pan helps the water boil a lot faster and it's perfect if you're cooking for 1-4 people.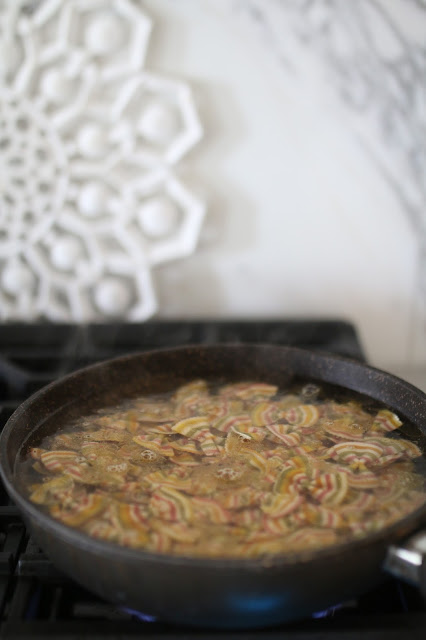 I am all about multi tasking in the kitchen. No dead time! So while the tomatoes are marinating and the pasta is cooking I go ahead and prepare my lemon parmesan sauce. Make extra and use it as a dressing for your salads throughout the week, you'll thank me later ;).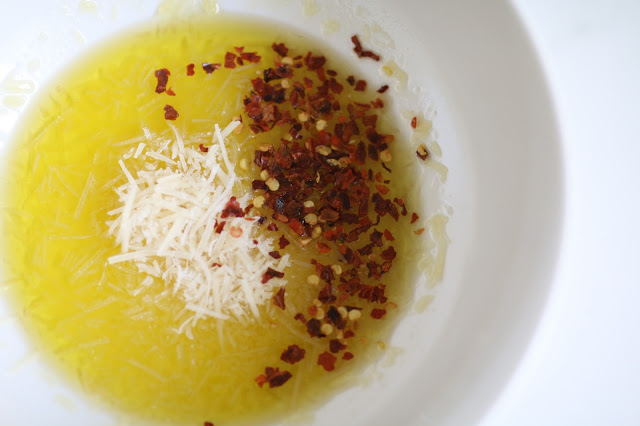 By the way this dish works with any type of pasta, rainbow is not necessary. Once the pasta is cooked, strain it and serve it directly into the bowl with the sauce. The heat of the noodles will heat up the olive oil and chili flakes releasing all those yummy flavors. Oh, and bonus, it will also melt the parmesan cheese! Top it with with marinated tomatoes and garnish with some basil. You have yourself the most perfect summer pasta bowl! Enjoy 😀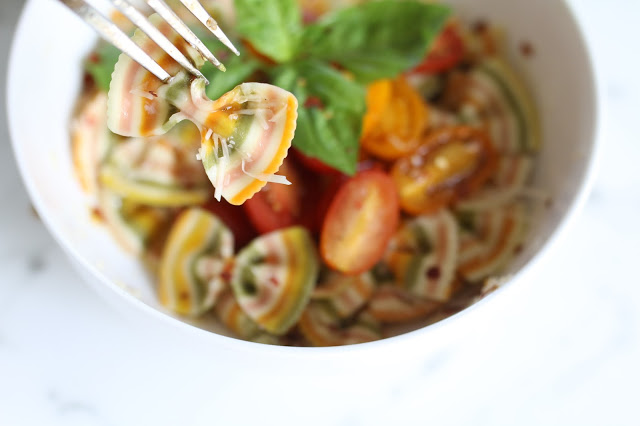 Serves 2
Ingredients:
-1C pasta (before cooked)
-1/4C extra virgin olive oil
-parmesan cheese to taste
-chili flakes to taste
-salt and pepper to taste
-juice of half a lemon
-cherry tomatoes
-1T balsamic vinegar
-basil for garnish
Directions:
Marinate tomato with balsamic vinegar and salt to taste. Cook the pasta al dente following the instructions. While the pasta is cooking combine olive oil, parmesan cheese, chili flakes,  lemon, salt and pepper in a bowl.  Drain the cooked pasta and immediately add to the bowl with the sauce. Top with marinated tomatoes and garnish with basil.
What are some of your favorite summertime foods?