Scarf weather is slowly approaching in my city so it was time to take these babies out. I used to have them on hangers in my closet but I love having them all on display much better. Not only is it easier to see what I have but I'm less likely to neglect them if I can see them everyday.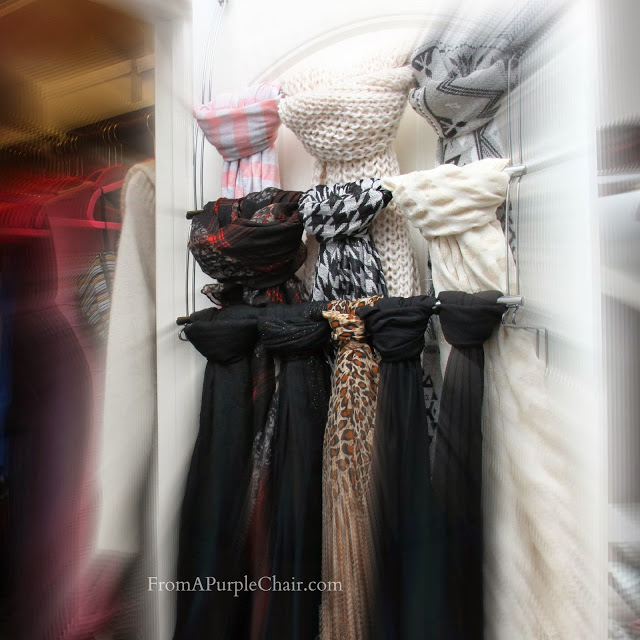 I had this towel rack on my door that I never used so as I was planning on getting rid of it, it occurred to me to use it for my scarves. I bought mine from Target for around $17, but I know you can also find it at Walmart and Amazon.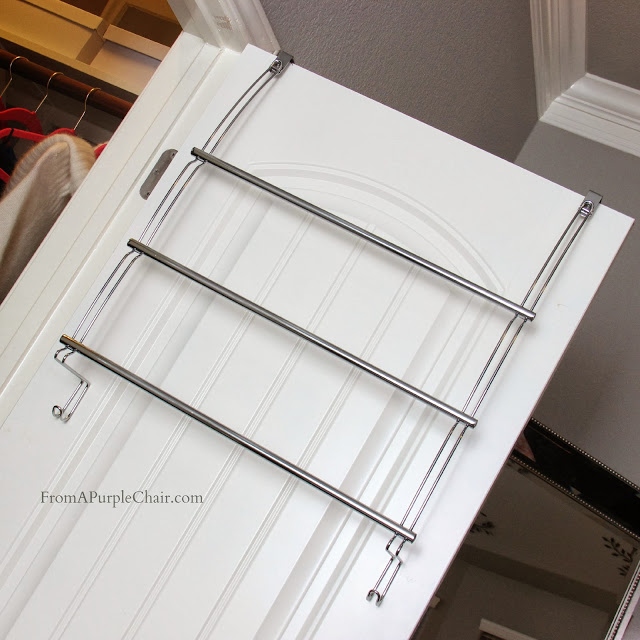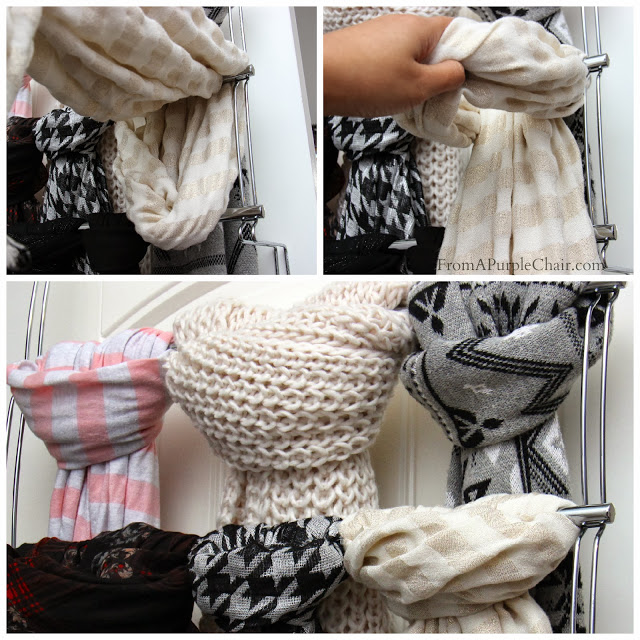 I really love the way it looks and I realize I really need to stop buying black scarves…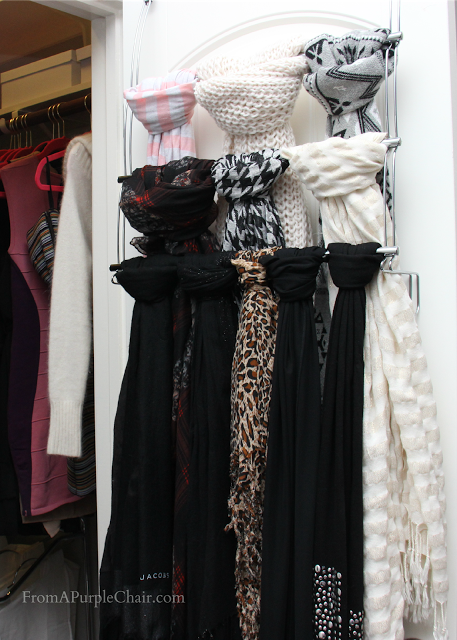 Hope you found this organization tip helpful!
Oh BTW this is what my room looks like when I get a notion to organize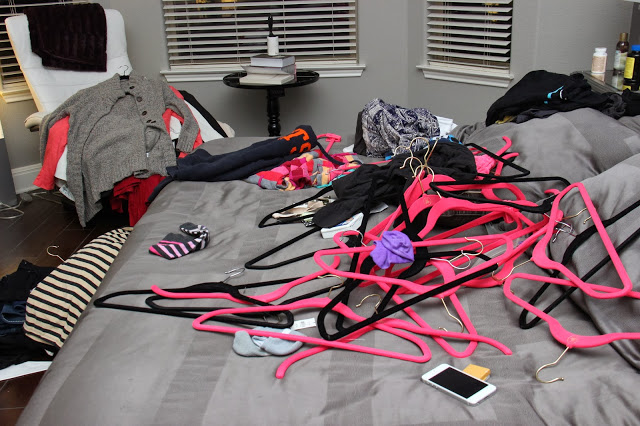 Scary huh!?
xo Liz ♥
P.S. Don't forget to enter my Blog Launch Giveaway  here