Hi beauties! This is turning out to be a pretty productive week! Despite the fact that a very pesky visitor made its monthly uninvited appearance (TMI?). Which hasn't really put me the best of moods for filming but my fingers are still fully functioning and fairly unaffected so I thought I'd play a little bit with fashion today!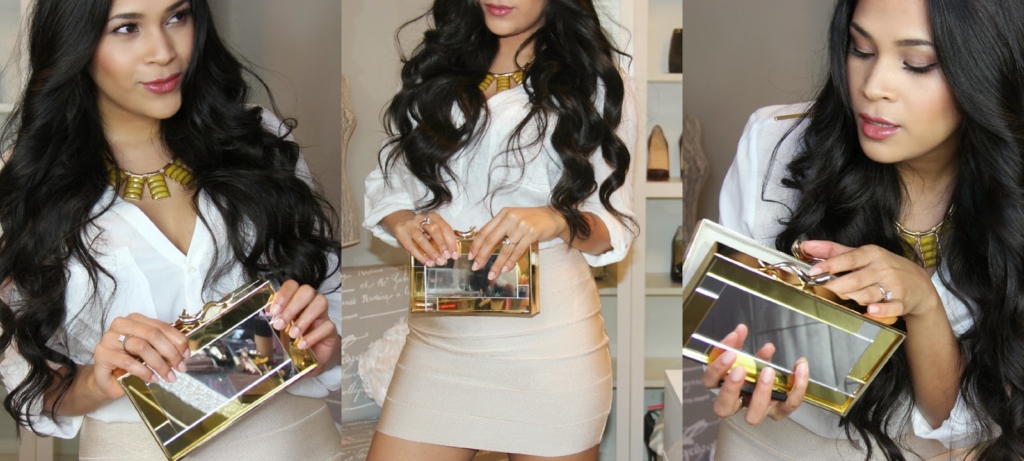 If you are coming from my
instagram
you've seen this clutch several times, I have an obsessive personality. I recently visited the Jonathan Adler boutique and fell in love with this gorgeous
clutch
. In case you are not familiar with
Jonathan Adler
, he creates beautiful pieces for your home that include furniture, accessories and much more. His designs can be found at stores like Nordstrom, Neiman Marcus and occasionally he will do collaborations with Target.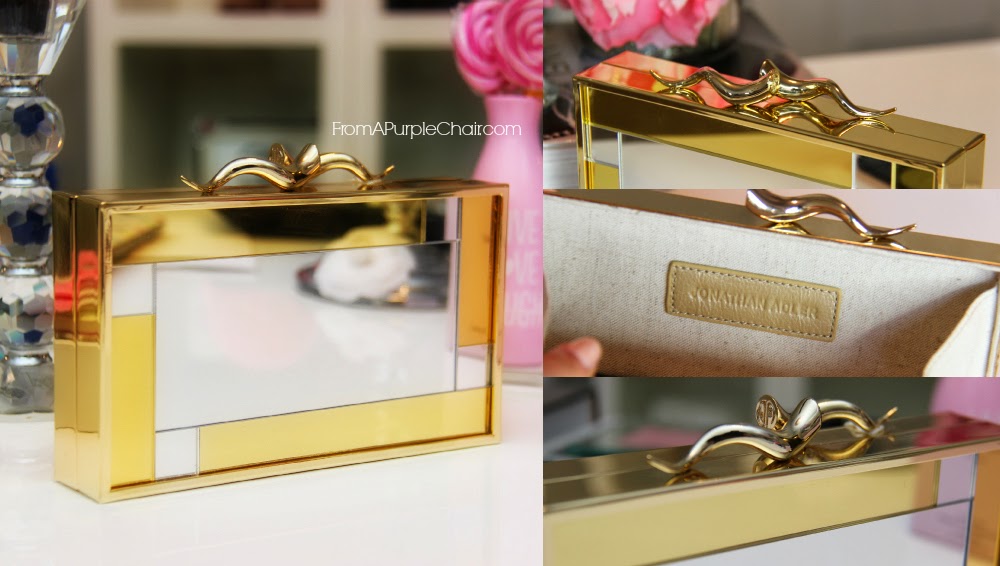 I currently have it displayed on my desk because lets be honest, if you didn't know this was a clutch, you'd think it was a chic home accessory.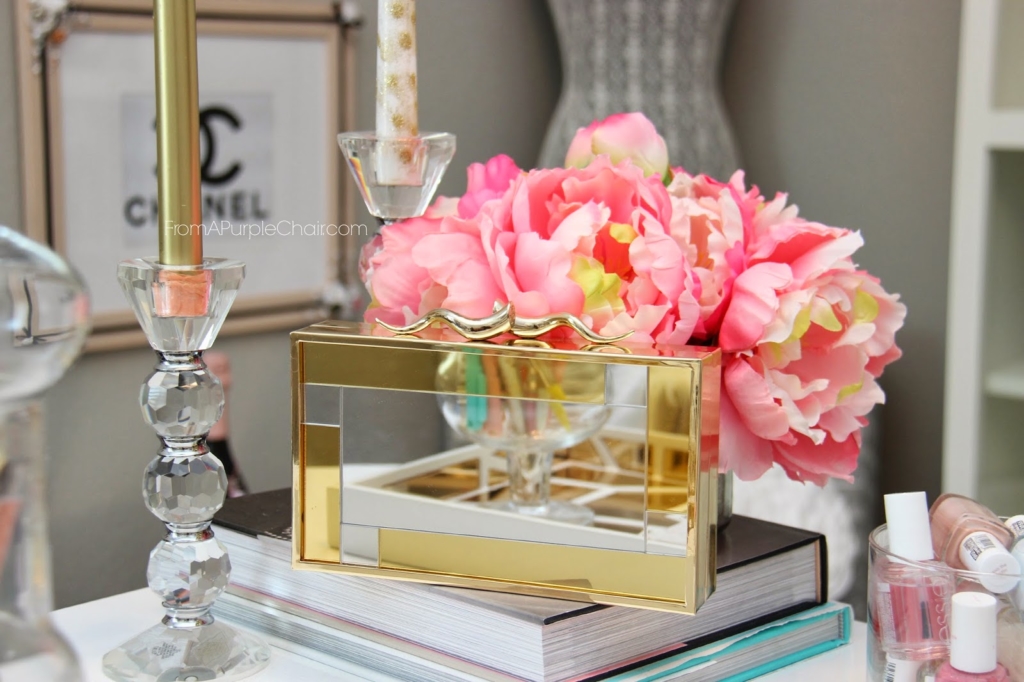 I love statement pieces like this because it can effortlessly dress up the most casual outfit. I'm going to share a tiny secret with you guys. I kind of dread shopping for clothes… I find it overwhelming and I really hate waiting to use the dressing rooms, which is a huge reason why I do the majority of my shopping online.
So most of my wardrobe consists of basic pieces, not too much print or color. I depend on my shoes, bags and accessories to make my outfit pop. Oh…and my hair/makeup…DUH!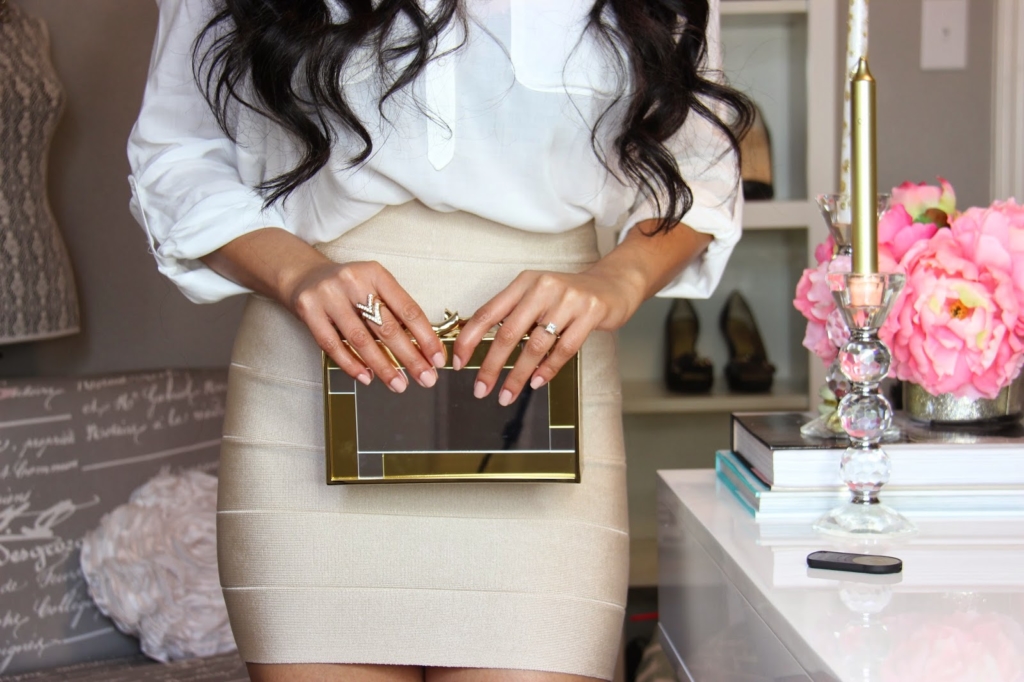 I feel this outfit is pretty versatile and can be taken out for a spin day or night. I went with a plain white blouse and a mid length bandage skirt.
White Blouse is from Zara, I am in the size Medium.
The bandage skirt is from bebe, I am in the size Small. These babies can stretch!
You can find the Jonathan Adler Clutch here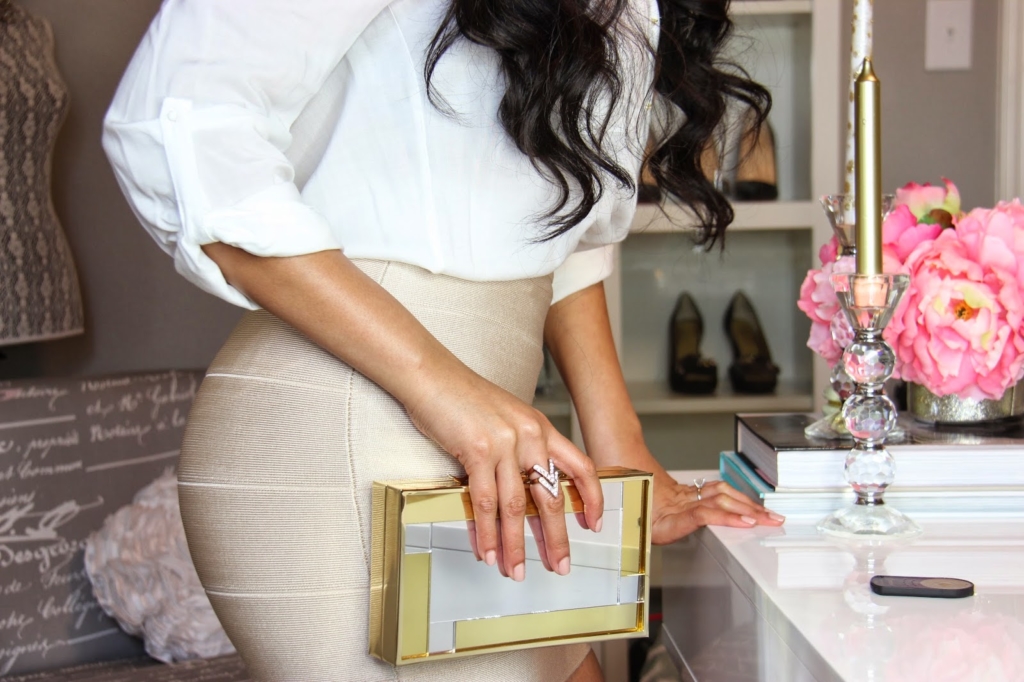 Rings are from Charming Charlie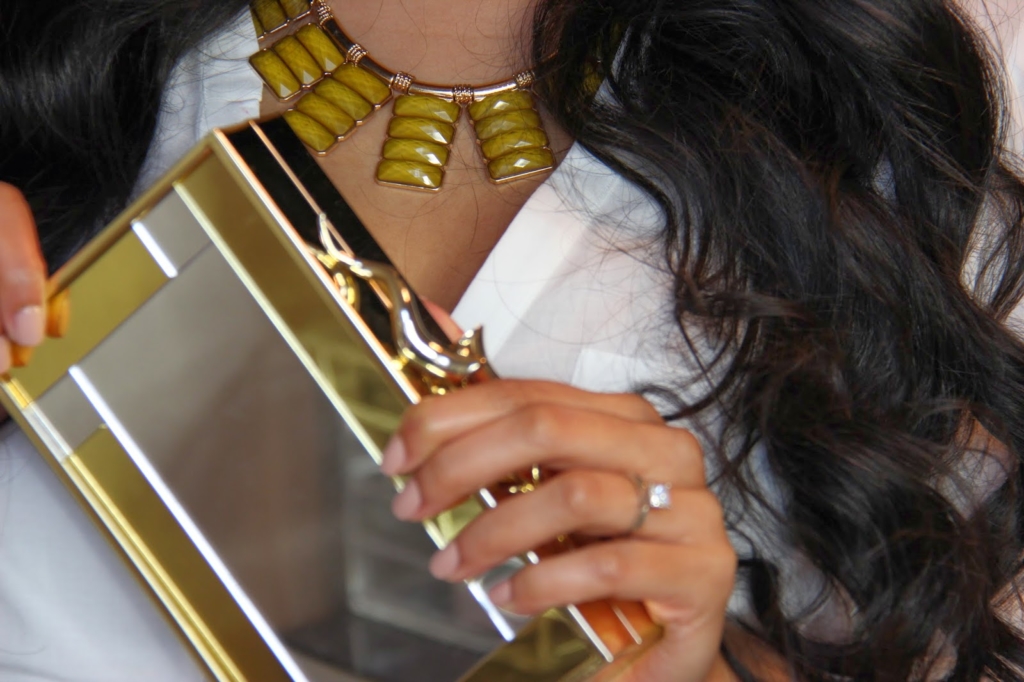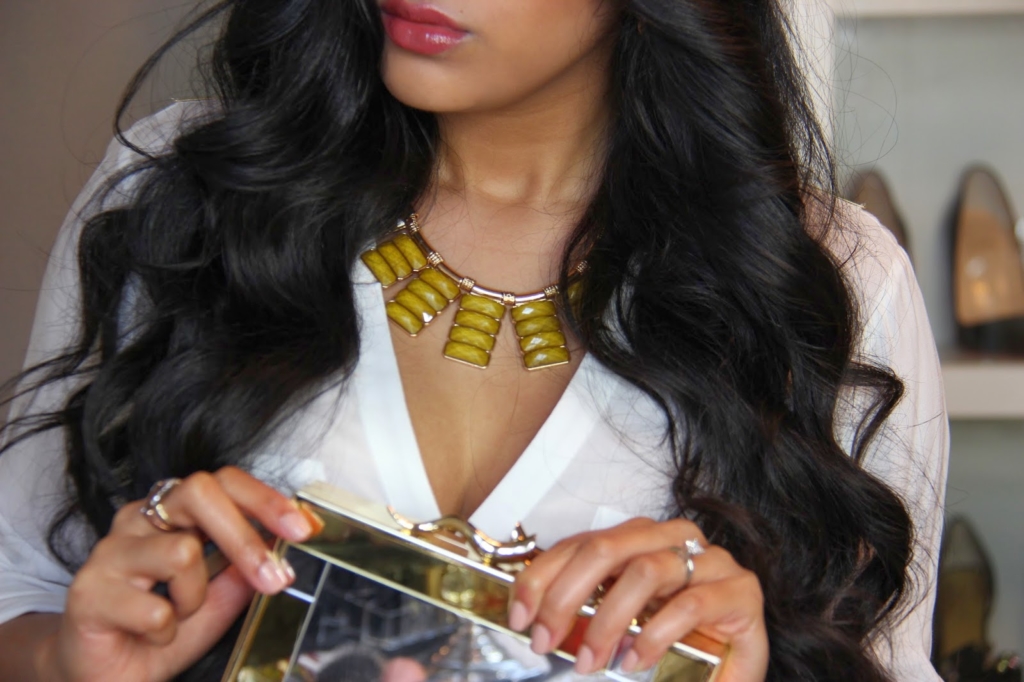 The clutch is mirrored, I just had to….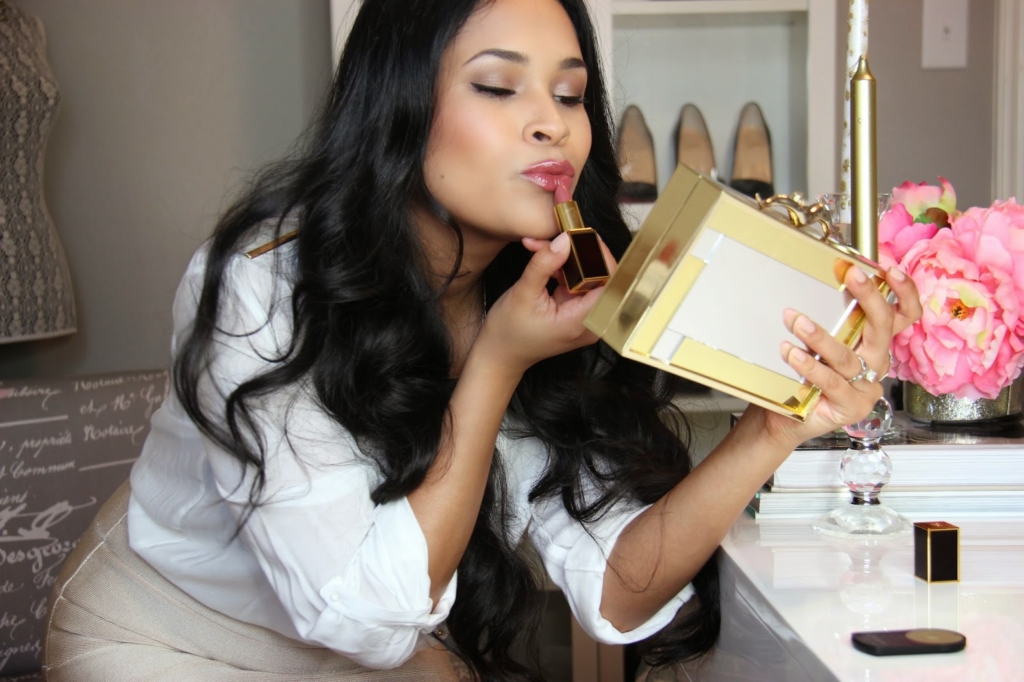 Lipstick is Casa Blanca by Tom Ford
By the way, if you like the necklace make sure to enter my latest giveaway from OliaBox.com I explain everything in this video:
Giveaway Rules:
*Thumbs up this video and be a subscriber to my Channel
* Repost Olia Box Giveaway photo (can be found on my Instagram page) using the #misslizheartandOliaBox and tag both of us
I really enjoyed creating this blog post and I'm thinking of making it a regular thing. What do you guys think? Are OOTD something that interest you? Let me know!
xo Liz ♥
*The clutch was a gift from Jonathan Adler and the Necklace was provided by Olia Box for reviewing purposes everything else was purchased by me with my own money and all opinions are my own 🙂