Eating out of a bowl makes everything taste better, don't you think so? Today I'm sharing 3 easy and healthy lunch ideas that can also be made for dinner! I love making the bistro style bowls when we have leftovers as well.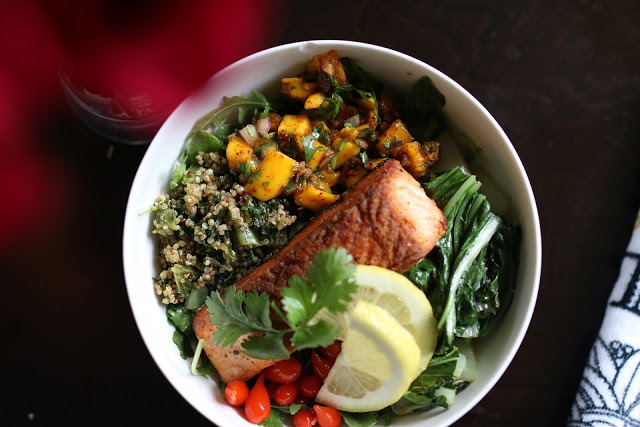 SALMON & MANGO BOWL
-salmon
-arugula
-quinoa
-mango salsa (see recipe below)
-bokchoy
-cilantro
-Sweety Drop peppers http://rstyle.me/n/bmbc7h9vde
-vinaigrette (see recipe below)
*Mango Salsa
-1 Mango
-1/4C cilantro
-1 lime
-2T minced red onion
-Chili powder to taste
-salt to taste
*Vinaigrette
-1 part red wine vinegar
-2 parts extra virgin olive oil
-1/2t dijon mustard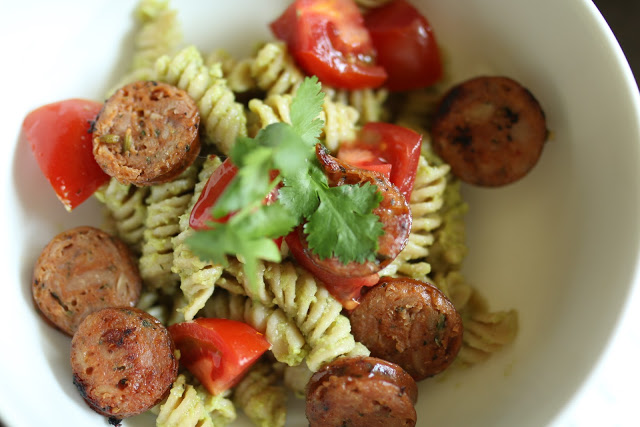 SPICY PASTA BOWL
-lentil pasta
-avocado sauce (see recipe below)
-tomatoes
-spicy chicken sausage
-parsley for garnish
*Avocado Sauce
-1/2 avocado
-1/2 lemon
-1/4C chili pepper infuse olive oil or regular olive oil ( add more if you want it creamier)
-1-2t pesto sauce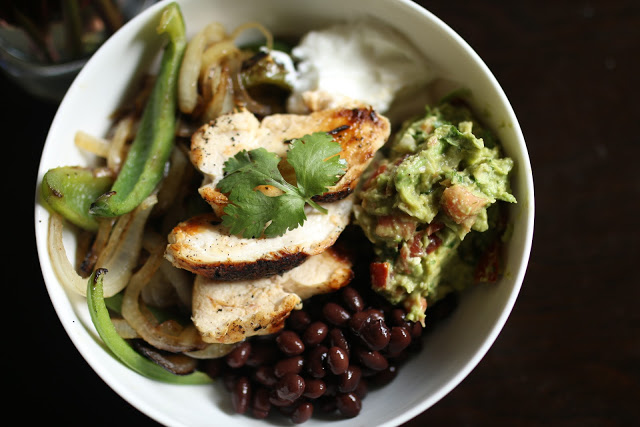 SOUTHWEST CHICKEN BOWL
-grilled chicken breast seasoned with season it all
-cilantro & lime brown rice
-sautéed bell peppers
-sautéed onions
-greek yogurt
-black beans
-guacamole (see recipe below)
-cilantro for garnish
*Guacamole
-1/2 avocado
-2T mince onion (red or white is fine)
-2T minced cilantro
-3T minced tomatos
-1/2 lime (taste as you go)
-2t crumbled feta cheese
-chipotle tabasco to taste
-salt to taste

See the recipes in action here!

I upload videos twice a week! Click here to subscribe so you don't miss more uploads like this 😀
XO Liz ♥