Happy December 1st! I've been enjoying all things holiday related for about a week now since I decorated my house a little on the early side. Watch Christmas House Tour video here if you missed it.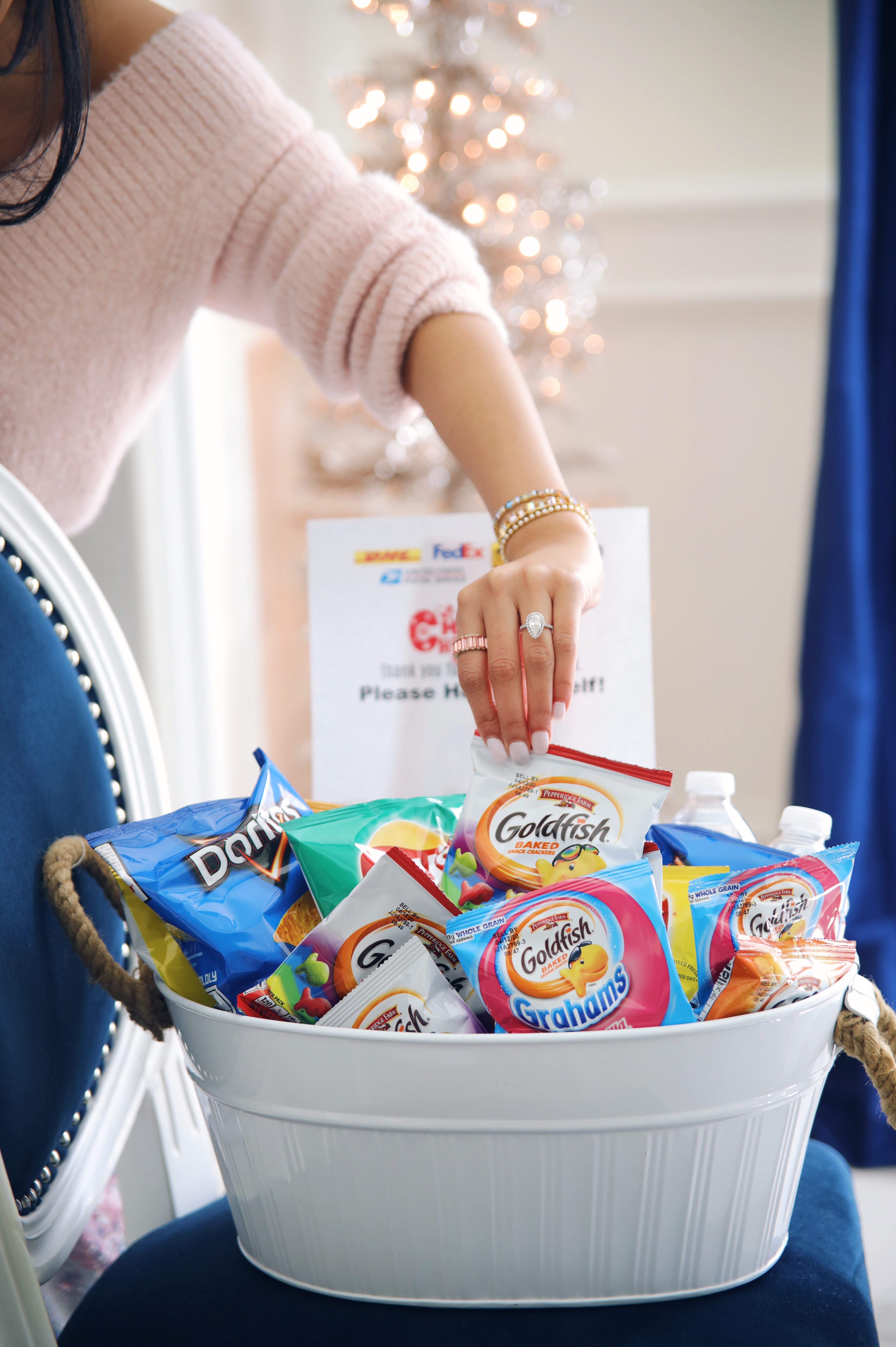 Like most, I do the majority of my holiday shopping online, AKA in my pajamas! Couple that with PR package deliveries, our front door is constantly being visited by mail delivery drivers. If you really think about it, they are truly Santa's helpers during the holidays so putting together this snack and beverage bin is the least my family and I can do to say thank you.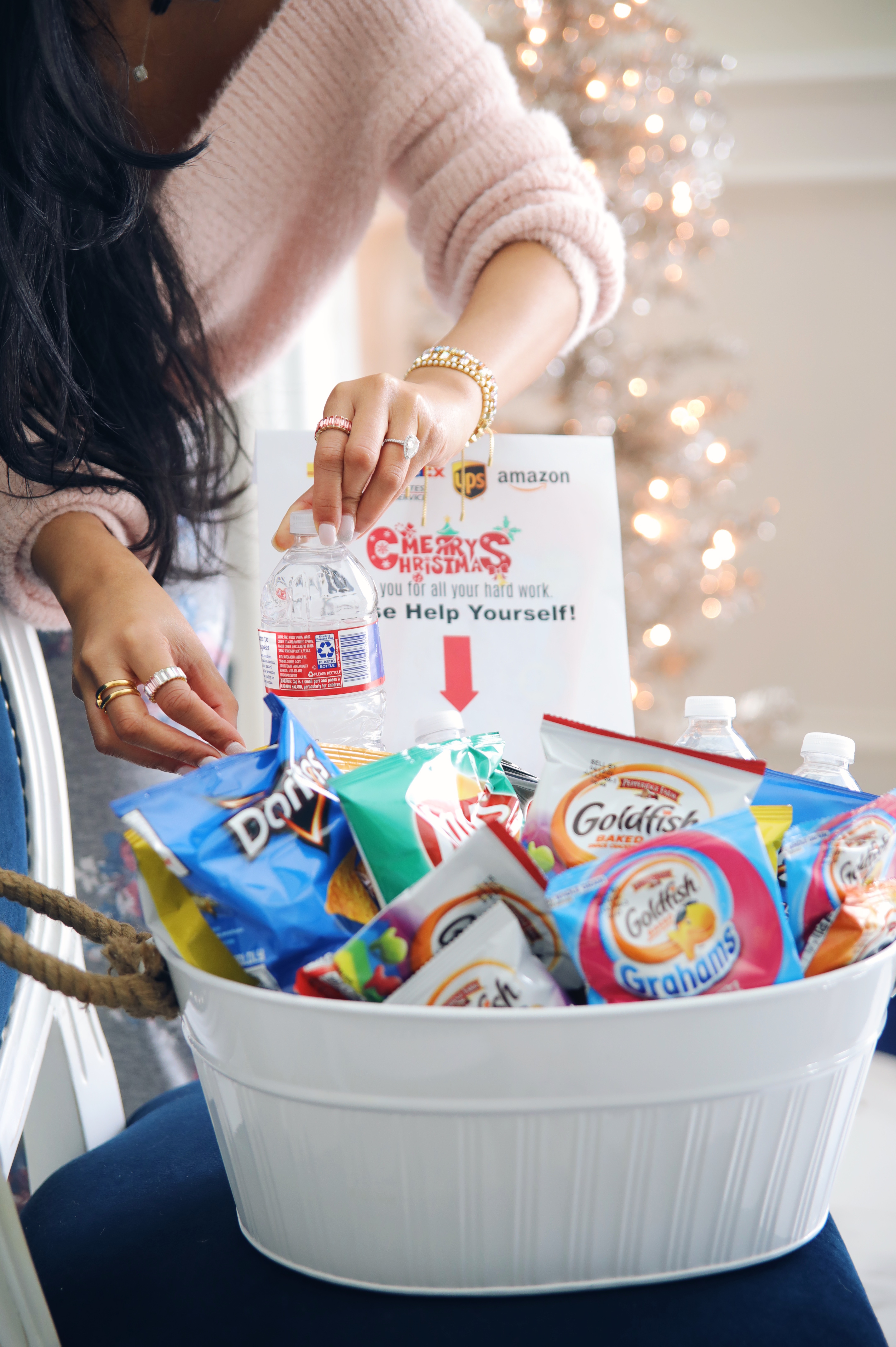 I've experimented with different types of snacks and beverages including soda, water, salty, sweet and healthy snacks. The salty snacks and waters were always the popular choice and I found myself replenishing those on the daily so this year I picked up a box of lays, goldfish and medium size water bottles. We get our packages delivered to our front door so that's where I keep the bin. I place in on a small bench for easy access but I've seen others place it on the floor, it's really up to you.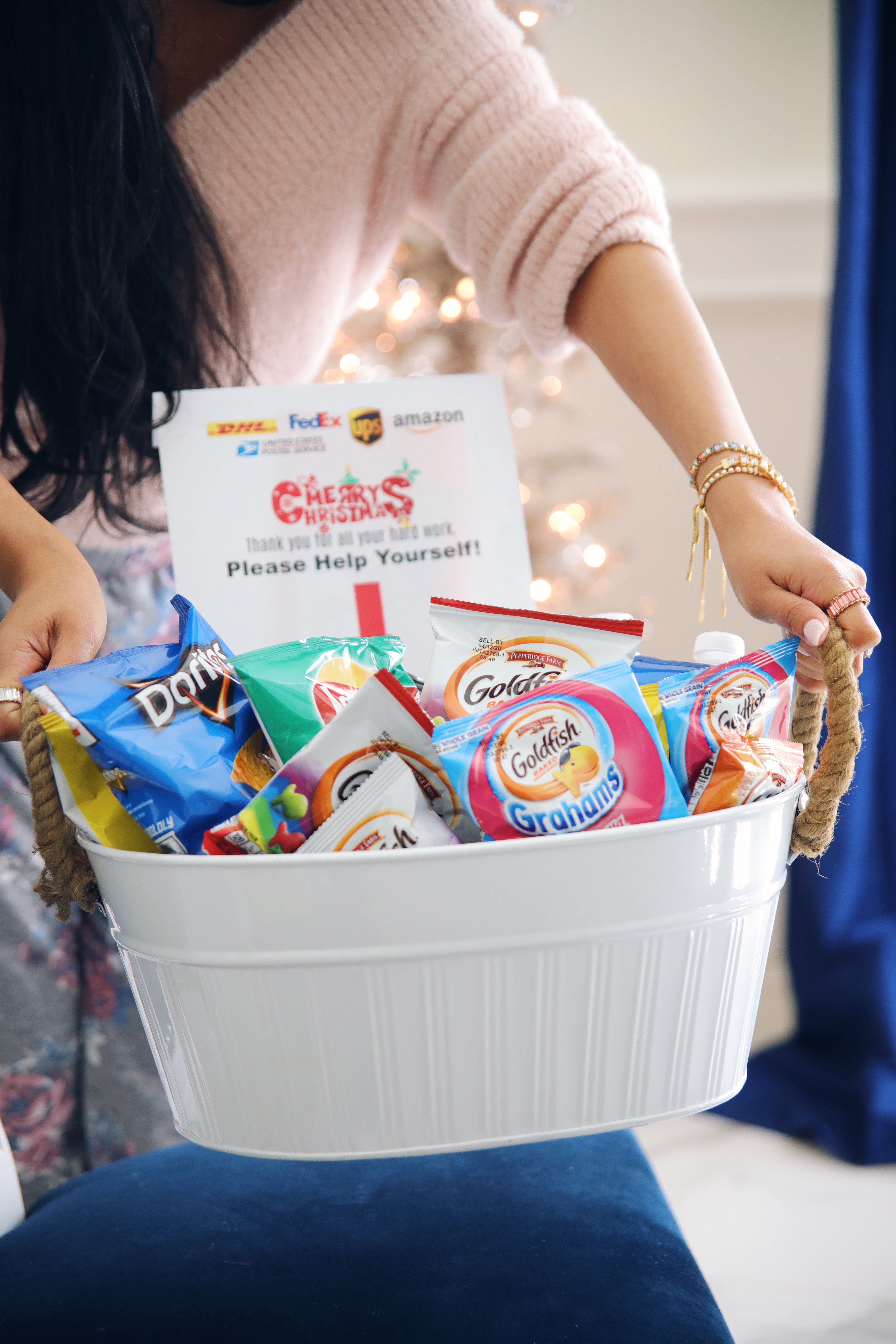 A lot of you liked the sign I made last year and requested a printable so here it is! The second printable also has the logo for 'On Trac" for those of you that have the service in your area.
Printable Snack Bin Sign:
Delivery Holiday Snack Bin 2020
Delivery Driver Snack Bin Sign 2021
Will you be creating a delivery holiday snack bin this year? If so let me know in the comments below and feel free to share this post with friends and family!