Summer time means it's time to look at our beauty routine and freshen things up a bit! Today I have partnered with Walmart to share a few budget friendly options from hair to skin and makeup.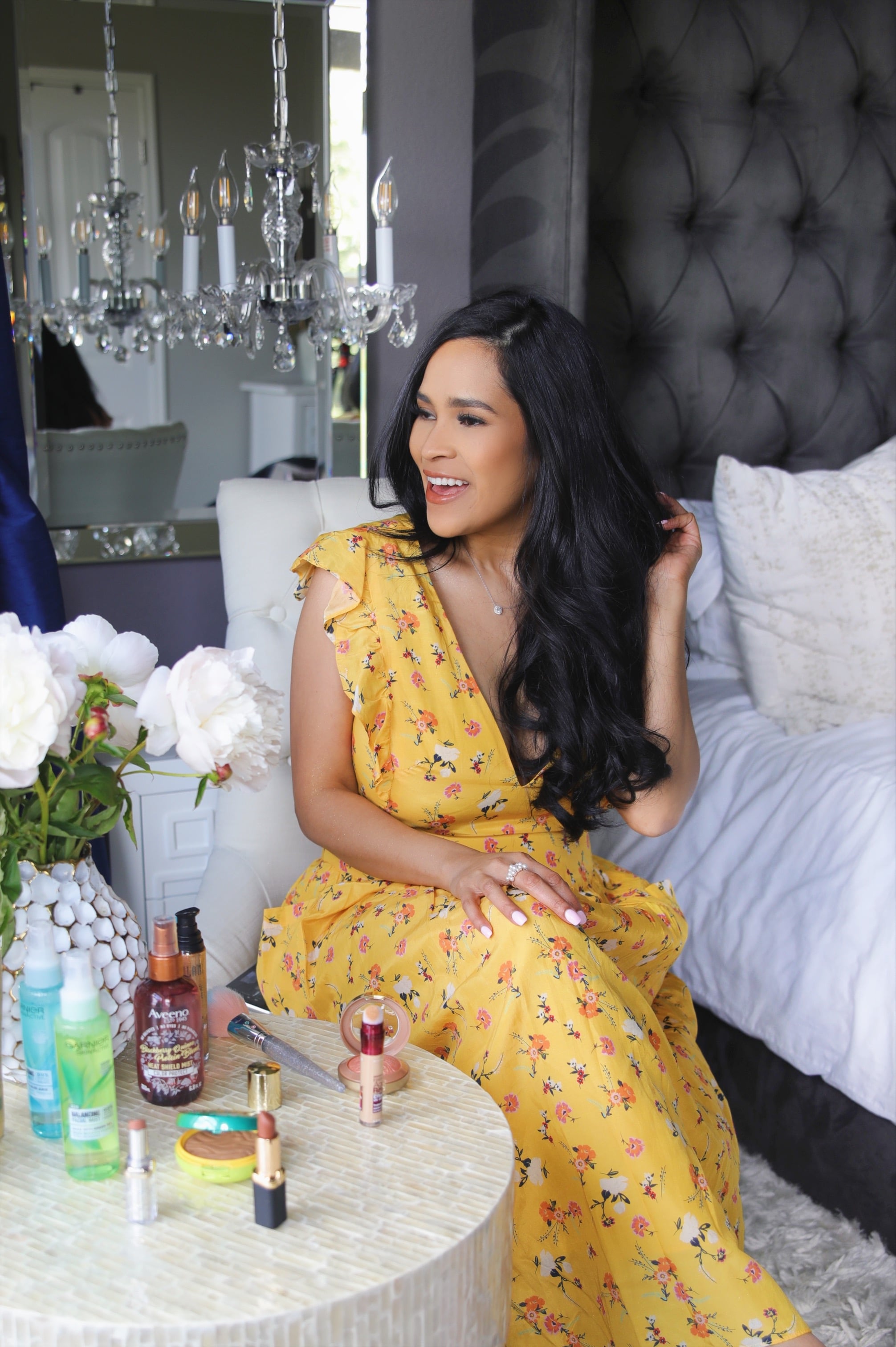 Making sure my skin is protected is super important to me. I love this Neutrogena Face Sunscreen, it doesn't break me out like some sunscreens do but it gets the job done. For the rest of my body I prefer the Neautrogena Spray Version for quick and easy application.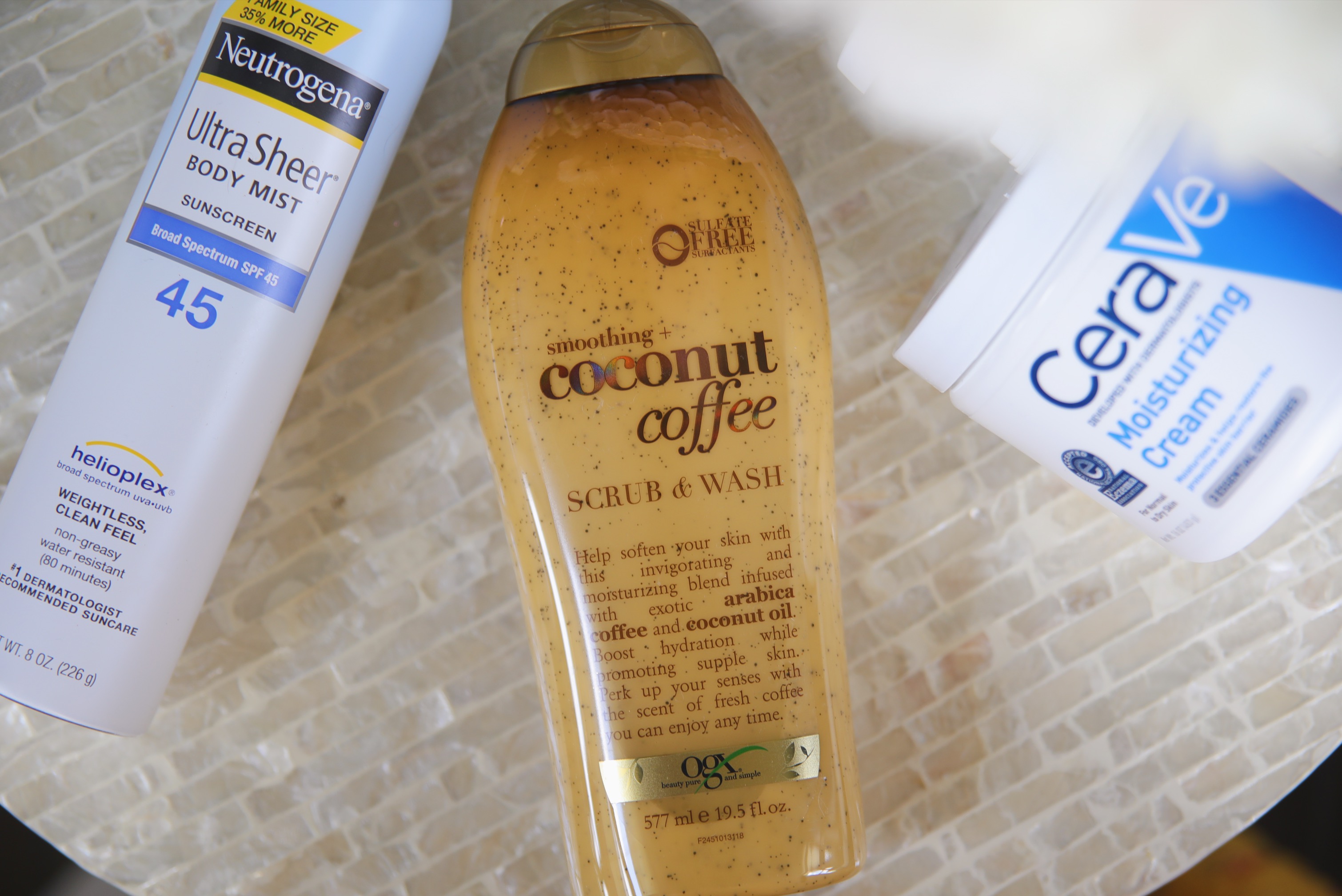 I love a good exfoliating body wash for the summer months and as I was browsing the body wash isle, I stumbled upon the most delicious body wash from OGX. Coffee and Coconut might sound like an odd combination at first but when you really let it sink in, it's kind of genius! I seriously can't get enough of this scent. After a good body exfoliation I like to follow up with my newest body cream obsession, CeraVe Moisturizing Cream. My skin loves this cream so much, it literally drinks it up and this one comes with a pump! No more scooping for me.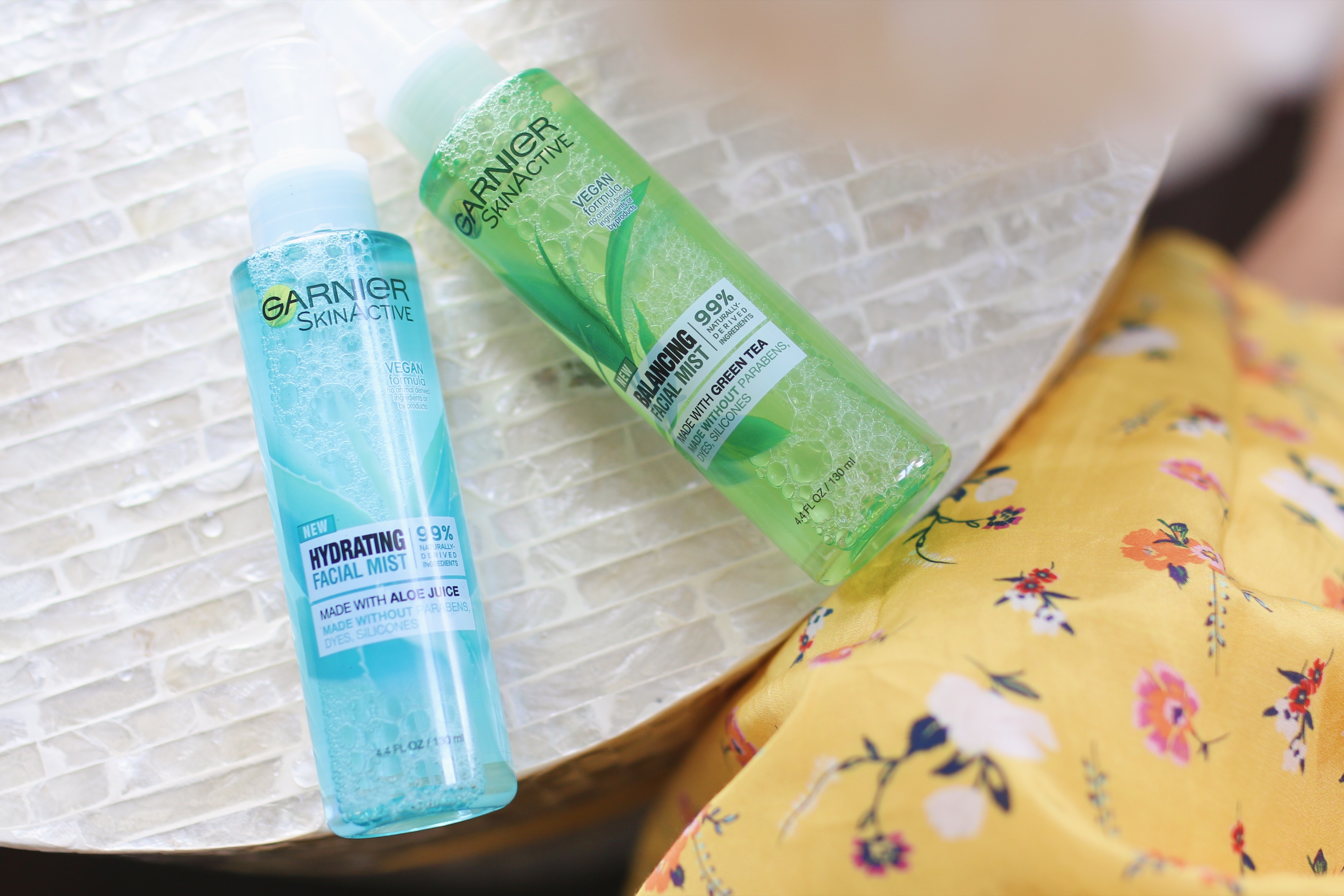 I've been trying out these new facial mists from Garnier. The Hydrating mist is really nice for a pick me up through out the day, I also love using it to refreshen my makeup. The Balancing mist is amazing for the no-makeup days when I'm letting my skin recharge. I keep it next to my computer and spray my skin anytime I walk by. They both leave my skin feeling so soft and the scent is very light, not overpowering at all.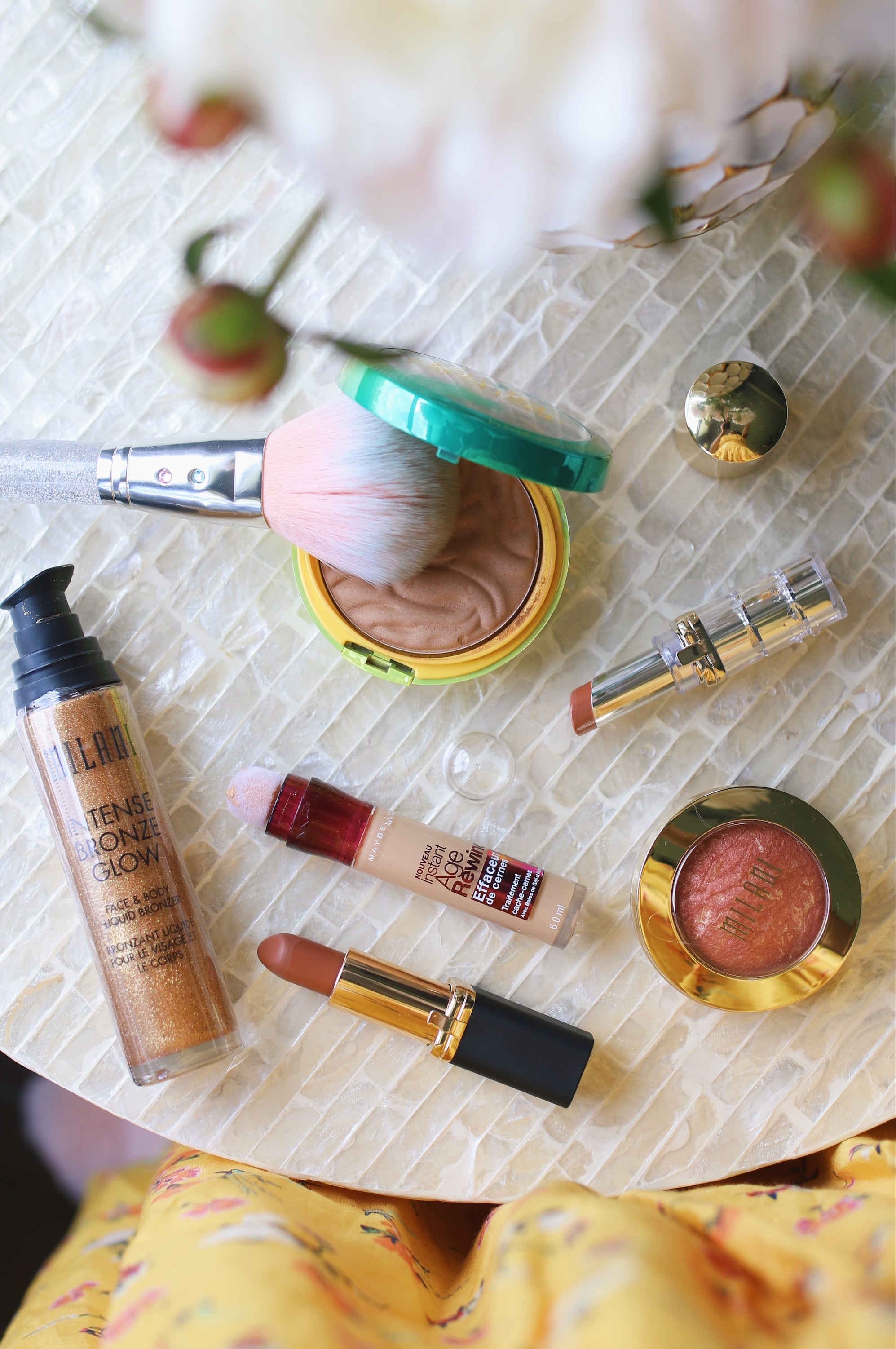 Now let's talk about some fun makeup products that I've been loving lately. I picked up this Milani Liquid Shimmering Bronzer, it's pretty intense but sort of fun at the same time. *Warning* If glitter is not your thing, you might want to pass. I would reserve this for a beach or pool day or even a festival day. As you can see in the photos, it definitely has chunks of glitter but when the light hits those little speck, it shines so beautifully. In case you didn't know, I love glitter. For an everyday bronzy look I can't get enough of the Physician's Formula Butter Bronzer in Deep.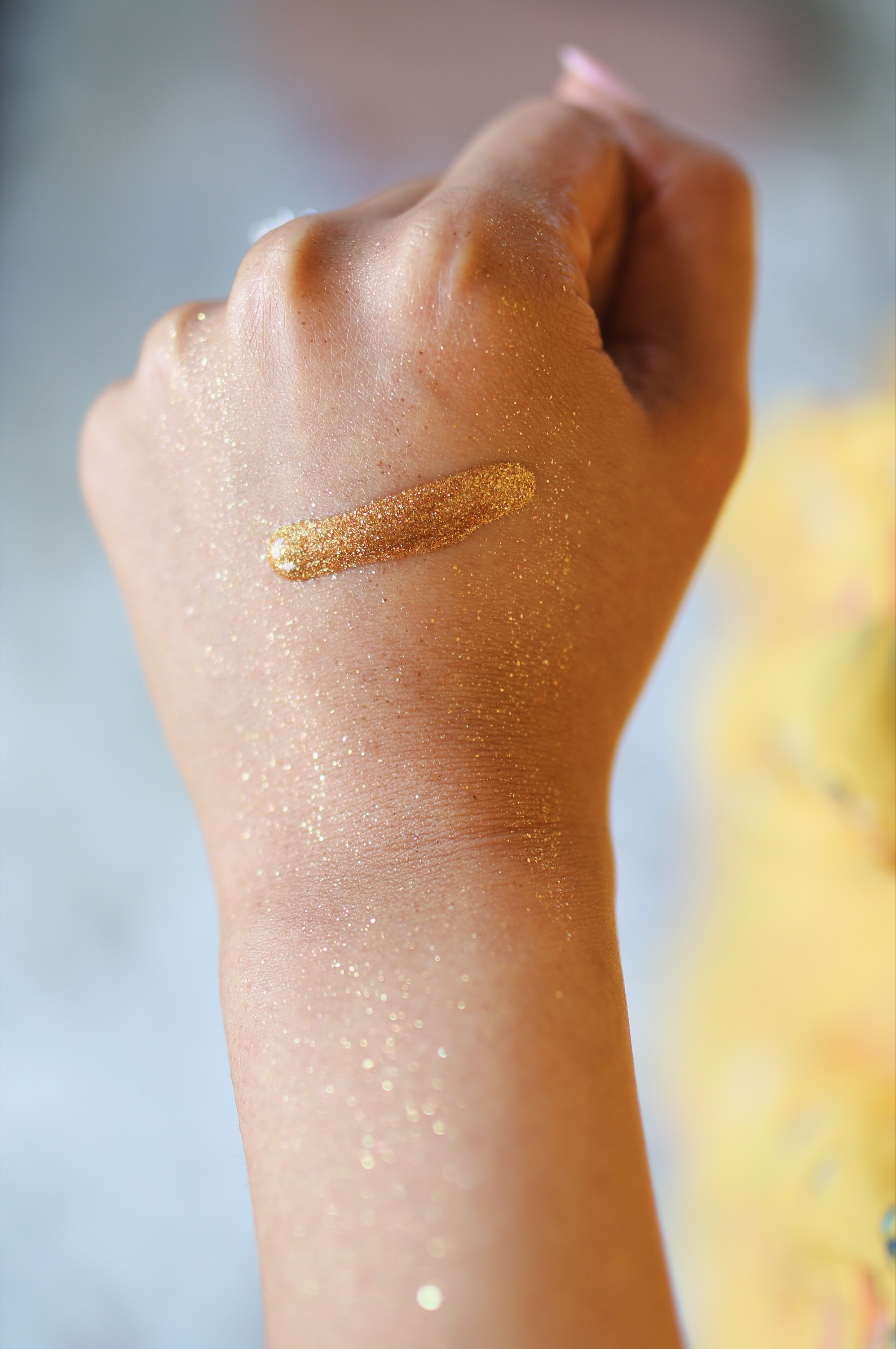 I also have to share a couple of lip favorites. For a bold and pronounced lip I really like L'Oreal's lipstick in He Thinks He's So Matte-cho, it goes perfectly with all of those peachy and bronzy looks this summer. For days that I want to keep it simple with a flush of color and healthy looking lips I gravitate towards L'Oreal Colour Riche Shine in Dazzling Doe. If you are looking for the perfect blush to pair with either of these lips, try the baked blushes from Milani. I love them all but Roso D'Oro is what I'm wearing in this photo below.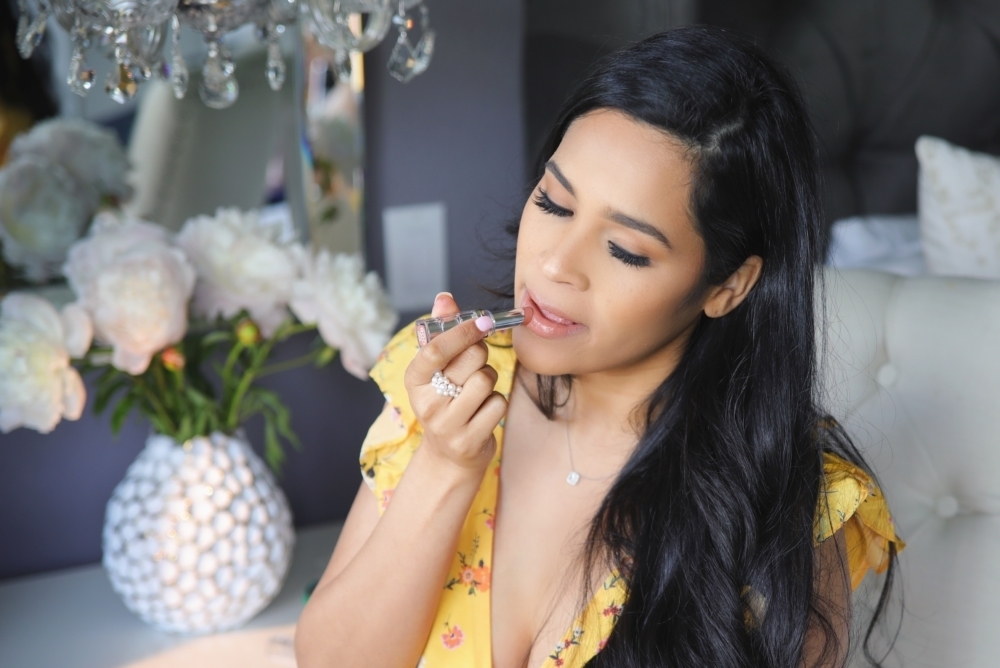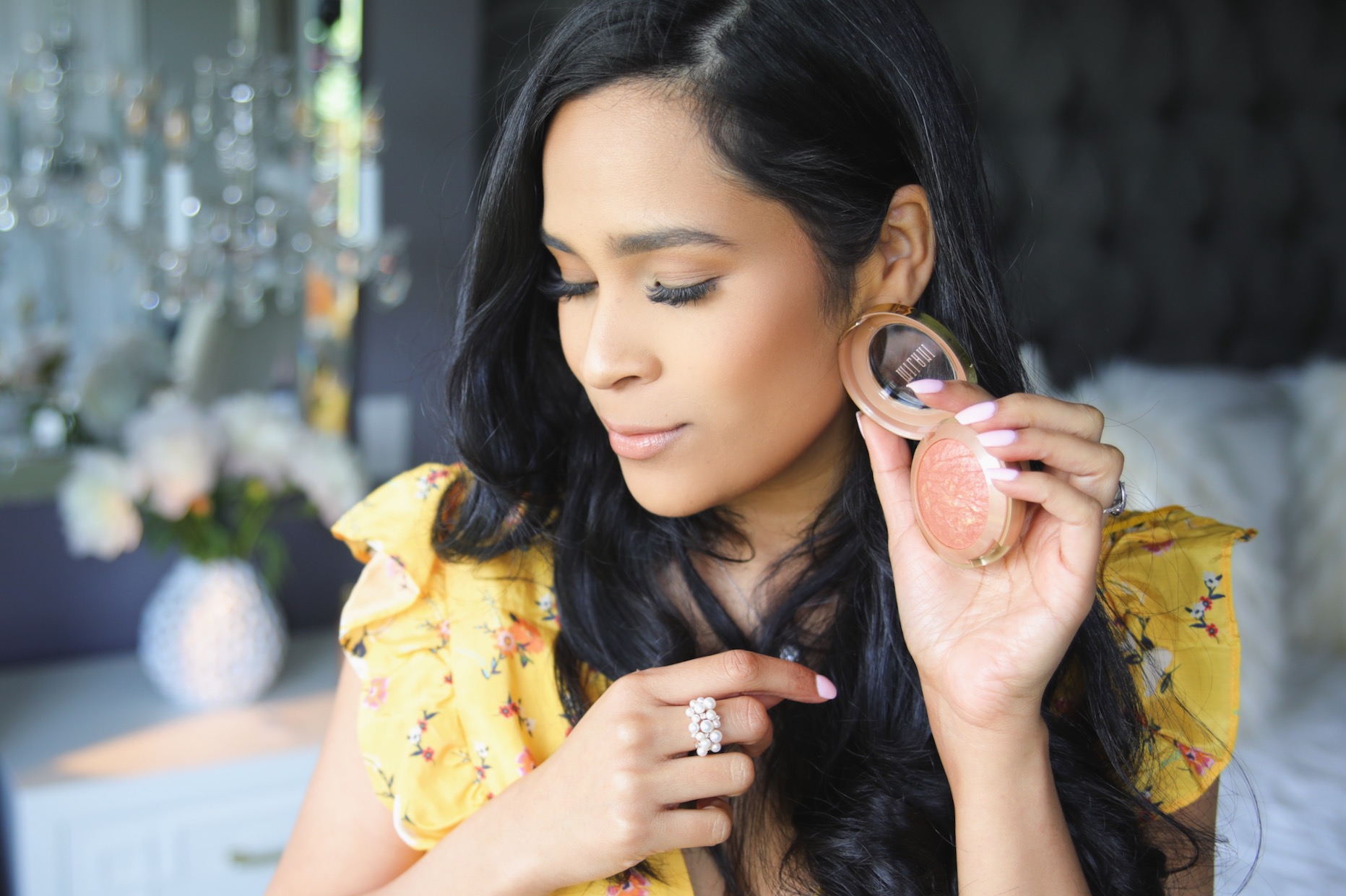 I have rediscovered an old favorite for my complexion, the Maybelline Age Rewind Concealer in the shade sand. I forgot how much I love the flawless coverage and subtle brightening effect. My favorite way of applying it is with my beauty blender which is now available at Walmart along with a few other prestige brands! I gave her a fresh bath just for this photo, isn't she pretty?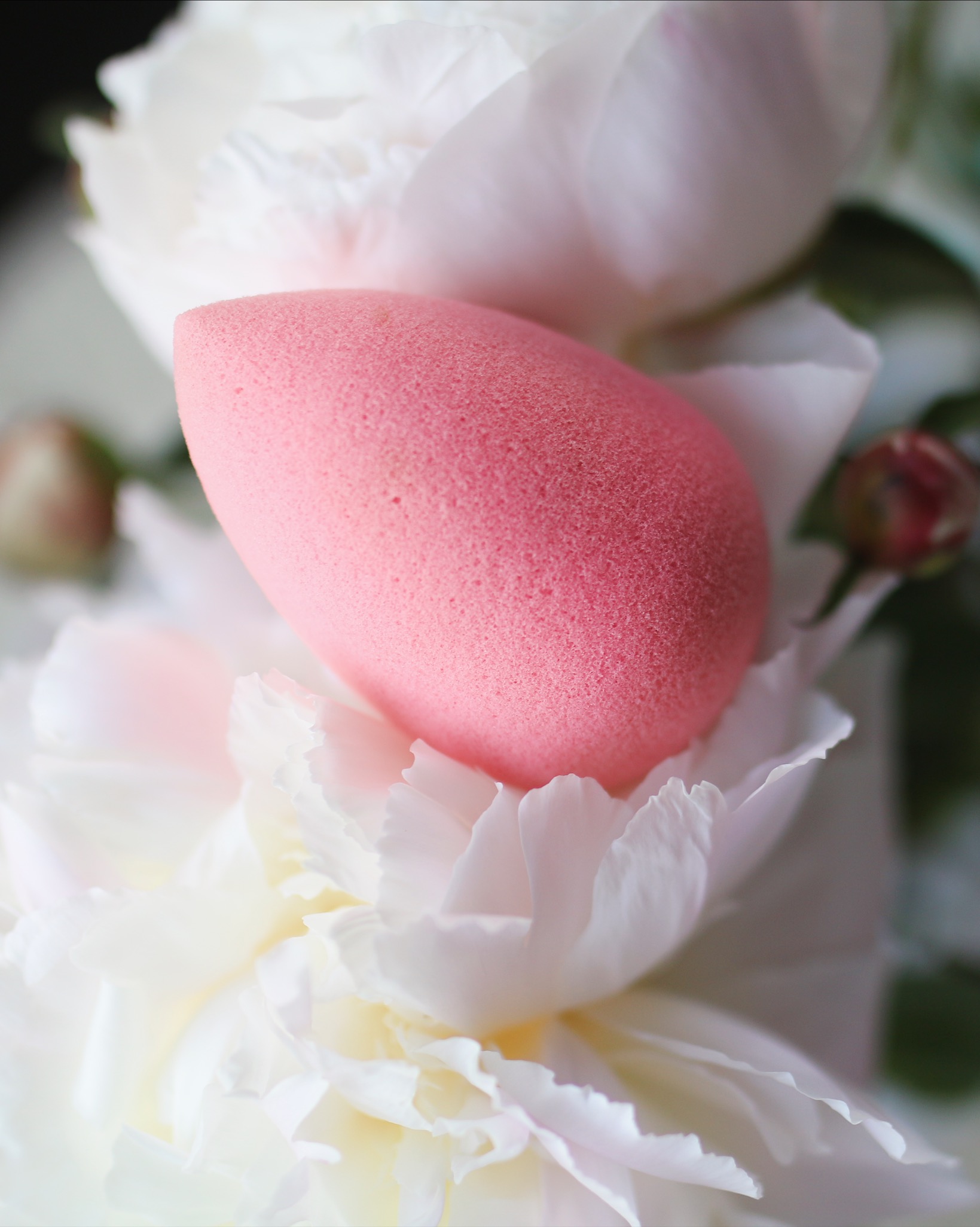 What are some budget friendly beauty items that you have been loving for the summer time? Let me know in the comments and until next time!

This post was Sponsored by Walmart and all opinions are my own!