Hi beauties! So here is another quick update on my super girly cave :D. As I mentioned in my last update, I was waiting on one final piece of furniture to come in and it's finally here!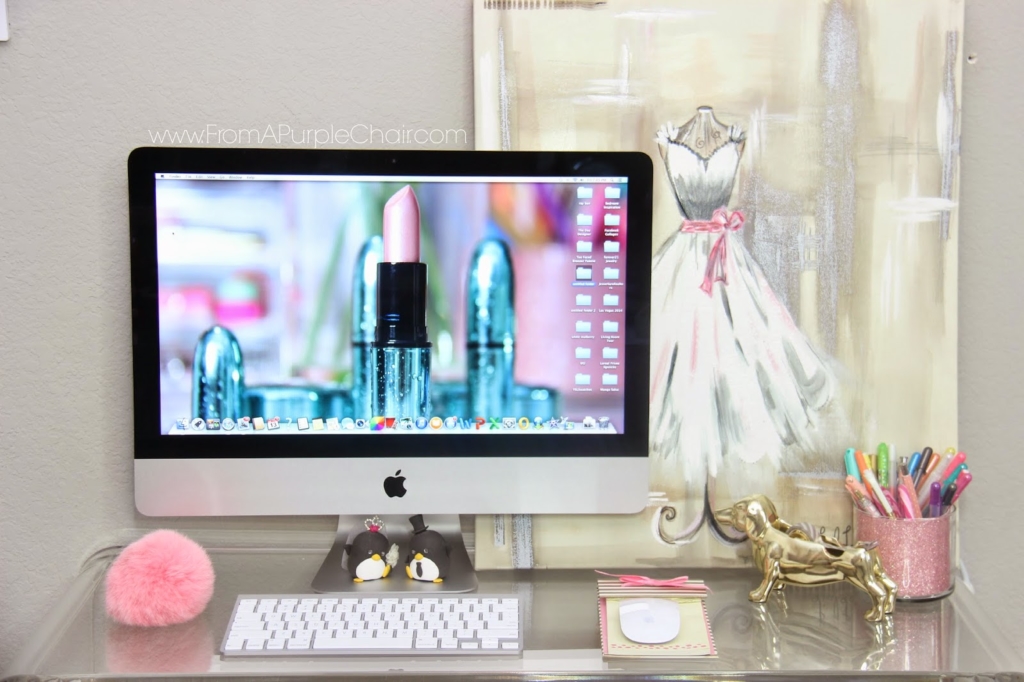 The desk is exactly what I had envisioned for this tiny room! It serves its purpose as additional workspace while adding extra style to this previously plain side of the wall. It's very light on the eyes so the room doesn't feel cramped at all. It was delivered by white glove service so it arrived in mint condition and they removed all the packaging so I didn't have to fuss with it, making the entire transaction a breeze.
Oh, if you missed my last post, this desk is from CB2 you can find it here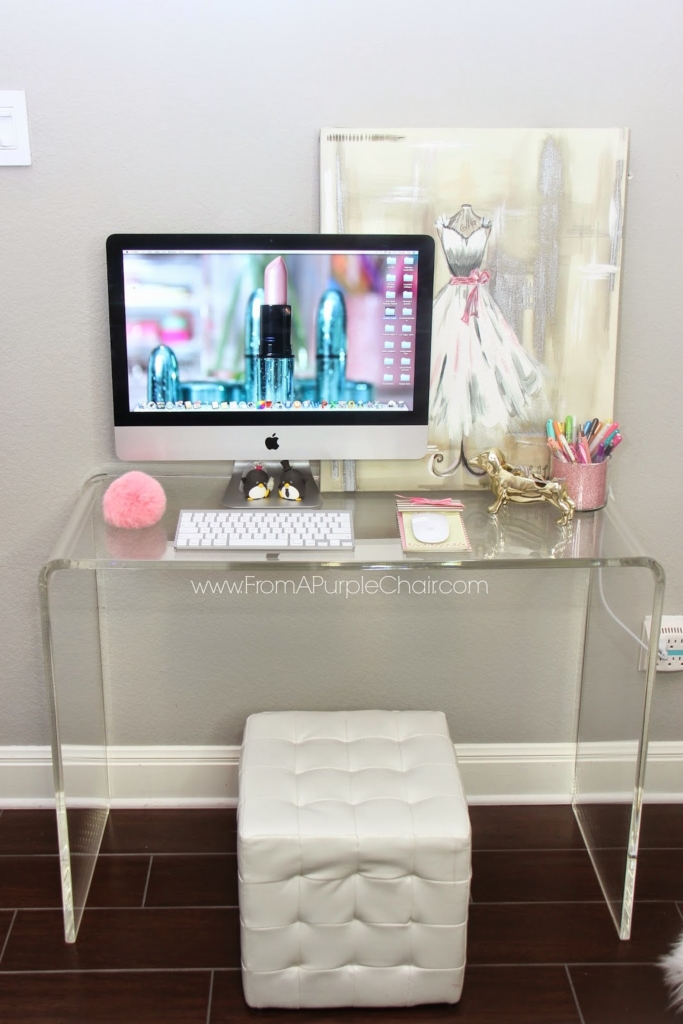 I don't have a chair for it yet so I pulled one of these cute little ottomans from our living room to use meantime :D. It's not too bad, I'm sitting on it as I write this and it forces me to sit up straight so I might end up keeping it here permanently. Especially since I plan on spending hours editing and blogging from here.
You can find the ottoman
here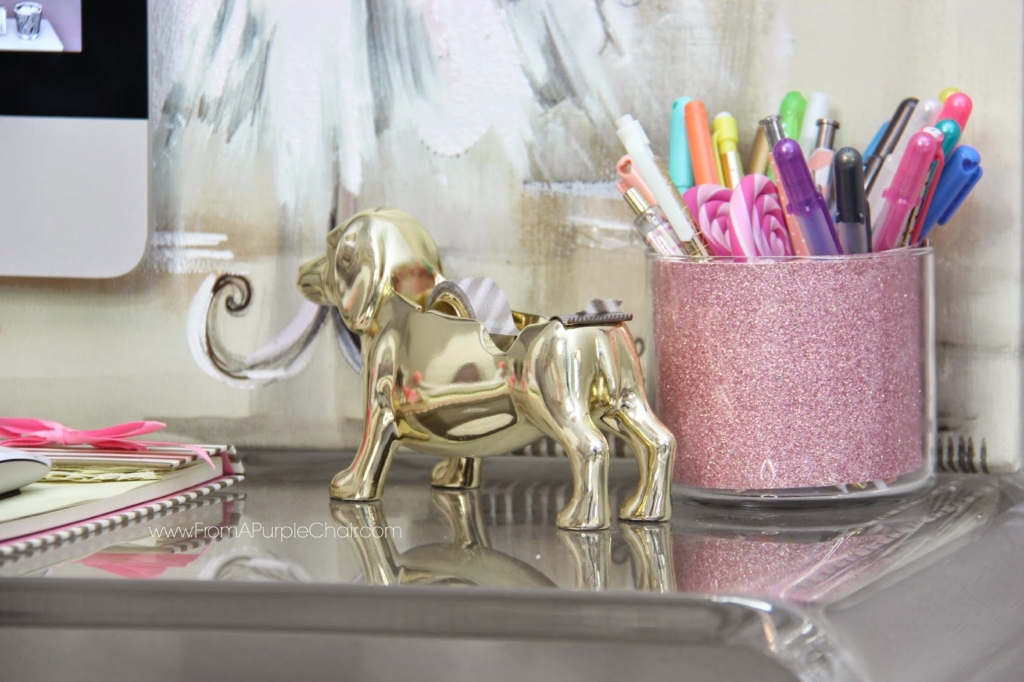 Remember this cute little doggy dispenser from the Nate Berkus for Target collection? He's a cutie pie 🙂
The pen holder I made from an old bath and body works candle and lined it with glitter paper, I filmed a DIY video on it and other cute decor ideas for your girly space (if you missed it you can watch it here)
The painting is from Marshall's and you would've seen it in a recent home decor haul that I meant to upload right before my internet died.
The little penguins were our wedding cake toppers so I had to keep them somewhere close because they are very special to me. I had them made by a seller on etsy name Kikuike, you can customize everything from the type of animal down to the color of the flowers that the penguin bride is holding.
BTW June 1st marked 2 years of marriage for my hubby and I and the iMac was his gift to me. He knew how badly I needed more space ever since I started making videos, seriously…My laptop was completely out of memory and well as my cell. The background on the computer is a photo from my IG, it totally goes with the theme of this room!
That's all I have for this update! I hope you draw some inspiration from it 🙂
Until next time!
xo Liz ♥
Watch my latest YouTube Video and Subscribe to my Channel HERE