Hi loves! Today I'm sharing a full day worth of recipes, from breakfast to dinner and snacks in between. I hope you get some inspiration from it. Scroll down to watch the full video.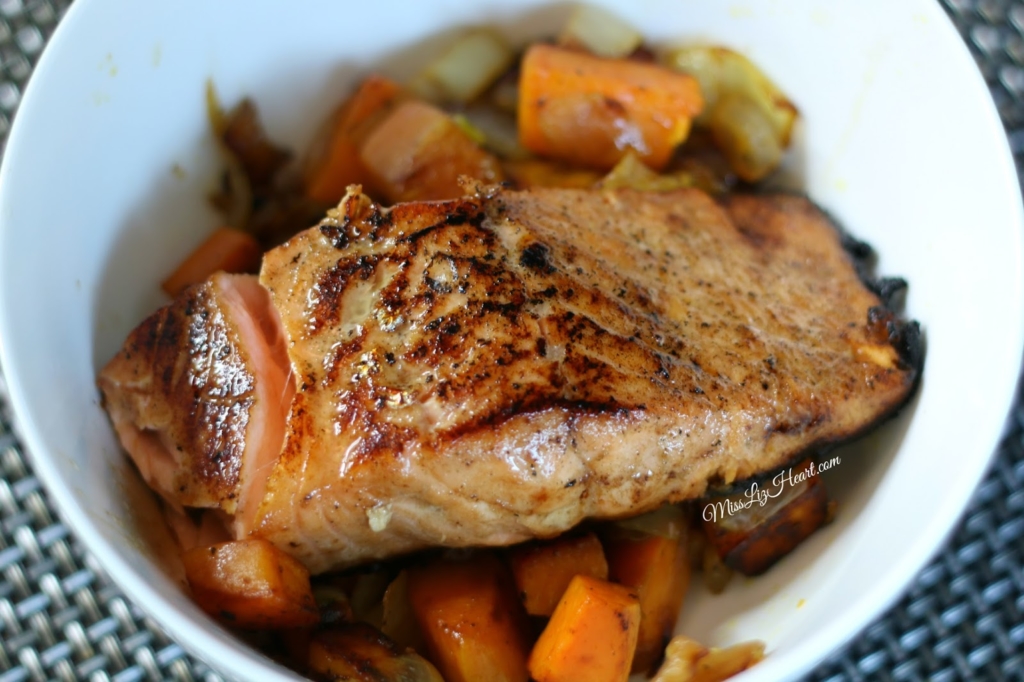 ~Honey Soy Sauce Glazed Salmon~
With Sautéed Sweet Potato And Onions
❤ salmon
❤ garlic salt
❤ ground ginger
-marinade-
❤ 1/4c soy sauce
❤ 1/4c honey
❤ 1/4c extra virgin olive oil
❤ 1/4c water
*Marinate salmon for 30 min to 1 hour in fridge
*Cook salmon in a pan with avocado oil on medium high heat for 5-6 minutes on one side and then flip to the other side and cook for 1 more minute. Let sit on your plate for at least minute before eating so the salmon can finish cooking.
❤ sweet potato
❤ yellow onion
❤ season it all salt
❤ avocado oil
*Sautee sweet potato and onions for 15-20 minutes until potatoes are soft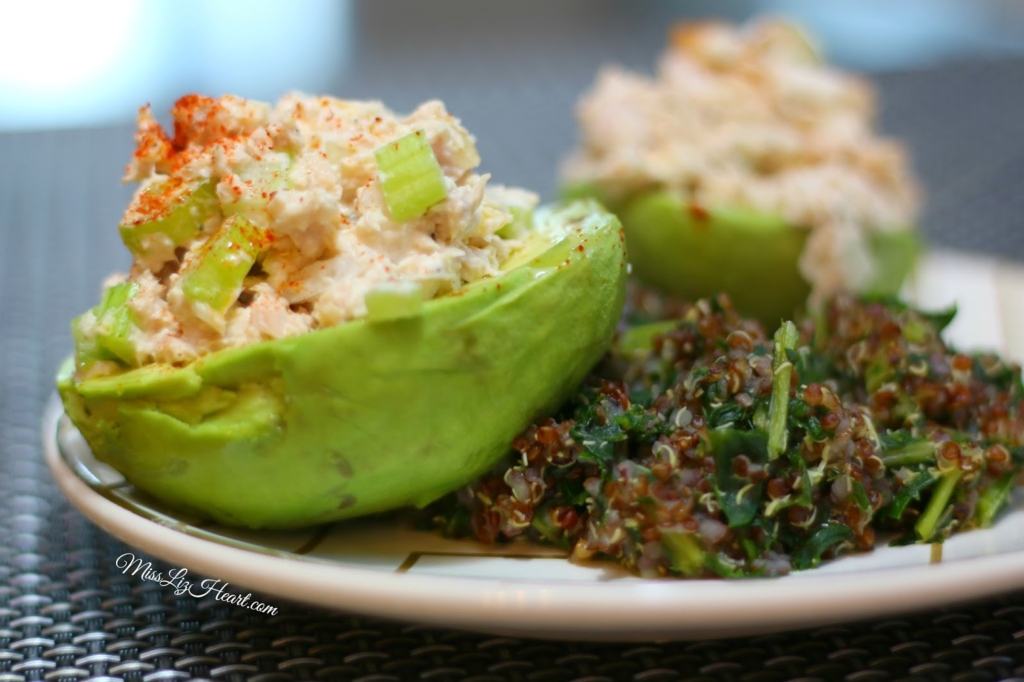 ~Tuna Stuffed Avocado Salad~
With Quinoa
❤ can tuna
❤ minced celery
❤ minced onion
❤ salt and pepper to taste
❤ 1 lime
❤ 1T mayo or plain greek yogurt
❤ extra virgin olive oil
❤ paprika
❤ ripe avocado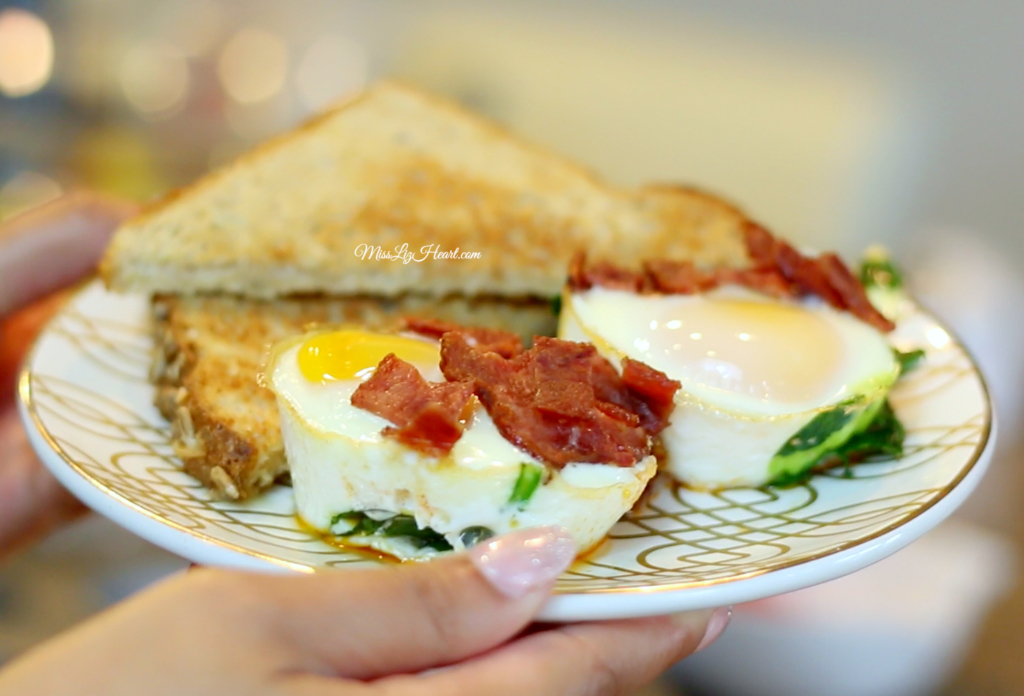 ~Baked Eggs~
"Muttata"
❤ turkey bacon
❤ egg
❤ organic spinach
❤ crumbled feta cheese
❤ extra virgin olive oil
❤ sund dried tomato in oil
❤ omega bread
*Bake at 375 degrees for 12-15 minutes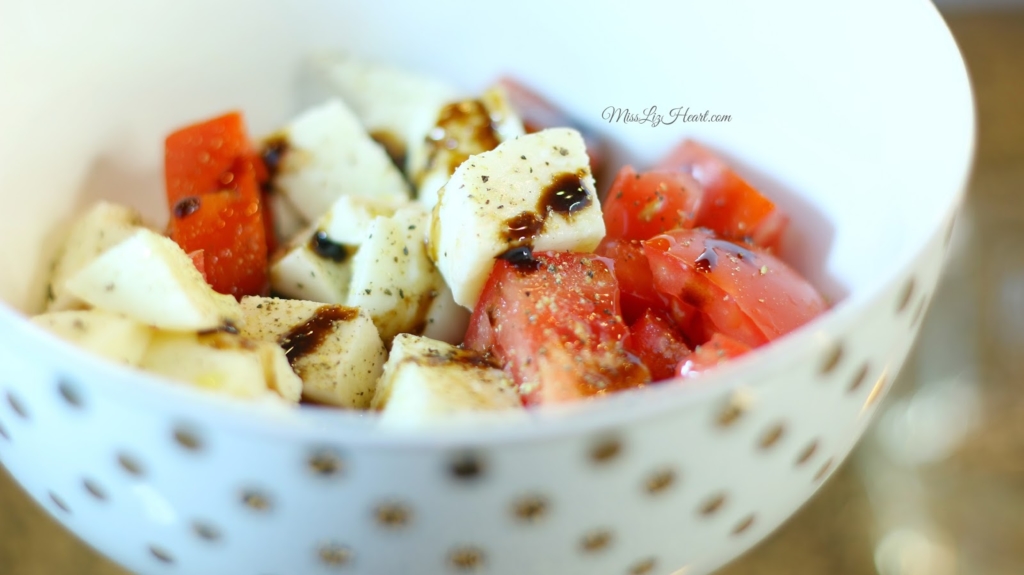 ~Tomato Mozzarella Salad~
❤ organic ripe tomato
❤ fresh mozzarella
❤ extra virgin olive oil
❤ Il Villaggio Premium Aceto Balsamico di Modena
❤ salt and pepper to taste
XO Liz ♥